Every day is a good day to eat Curry
Curry-Heute (Curry-today) is about exploration, with a view to experiencing that extra-special moment.   Curry-Heute reports the extensive travels of the near mythical Hector who has sought the local Curry House for decades, retaining records consistently since 2010.

One cannot criticise those who are happy to visit their local Curry House every week and order the same dish,  enjoy your Curry.  For some twenty years Lamb Rogan Josh at the Akash in Helensburgh was all.  Since 1995 Hector has undertaken regular visits to Bradford, Yorkshire. That first Bradford Curry was a life changing experience, a new standard was set. In 1996 Mother India opened in Glasgow precipitating a Curry Revolution locally, strangely there are so few visits thereafter.  Hector was created and let loose. 
Since 2010, Curry-Heute has become recognised in Scotland, throughout the UK, Europe, and beyond as a reliable source of information. Hector, the author of this site, was shortlisted as Curry Lover of The Year 2011, 2012 and 2016 in the Scottish Curry Awards. 2014 left Curry-Heute as Glasgow's only active Curry Blog.  Read Hector's Curry Lust to discover the origins of Hector's 50 years of Curry.  Every Curry consumed is Blogged, they do vary in quality, and some.
Glasgow was voted The Curry Capital of Britain in 2010

Hector is appreciative of the quality of Curry served on his doorstep.  First it was The Village, then Cafe  Salma, Yadgar, The Khyber, Karahi Palace and Punjabi Charing Cross. Kabana was explored but has yet to live up to expectations. Lasani Grill was the discovery of 2014, but with a Chef imported from Yadgar  the former may have shot itself in the foot.  2015 saw the once sublime  Cafe Salma re-emerge as Mia Sugar & Spice.  2016 brought two great additions: the discovery of Ambala Deli Bar and the re-opening of The Khyber as The Khyber Pass, Afghan Cuisine has returned to Glasgow.

Glasgow delights, Bradford endures!



In 2011 Bradford regained the title and has retained it.


For twenty years Hector has championed the Curry of Bradford: The International, Kashmir, Omar's Balti House, and the Sheesh Mahal have tantalised,  Sarina's at Queensbury has become a new favourite.  With the opening of the Bradford-based Akbar's in Glasgow, the circle is complete.

The International Perspective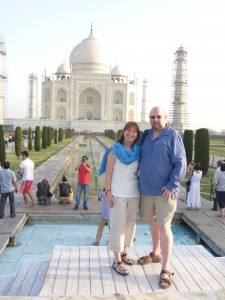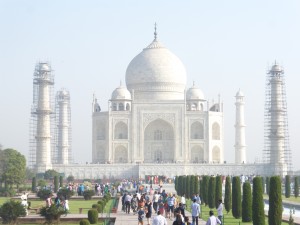 India 2016 – The Trip is related in full – here.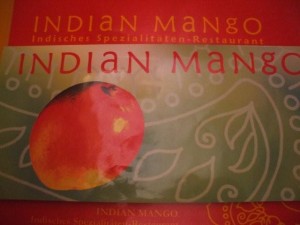 Curry in Germany, indeed across Europe,  has been  well behind the UK for the forty years Hector has visited; new venues and experiences are appearing there.  The Indian Mango in München has a South Indian Curry menu and matches anything served in Hector's favourite Curry houses in the UK.  Erlangen intrigues, so many venues in this moderately sized town. Belgium disappointed, whilst Nederland has shown great promise.   In Athens, Greece, there are some very impressive outlets, Pak Taka Taka the best discovered to date.
2014 saw the first Italia Curry reviews and the  Düsseldorf coverage addressing the imbalance which had previously favoured Köln. 2015 saw the introduction of Morocco, the third North African nation, and a continuation of the extended coverage of Polska. 2016 took me to España, and 2017 to Madeira (Portugal).

This is a record of all Curry consumed.  
If they cook it, I will come..
Recipes too!
Cook you own Curry: try Hector's Curry  Recipes, they work!
One of these photos is a Hector Curry, the other is from Yadgar, Glasgow.

Prog! – More than just a Glasgow Curry Blog
From time to time there are reports on Live Music : Progressive Rock being Hector's Cup of Tea…

(Irmin Schmidt, Malcolm Mooney – The Barbican, London – April 2017)

Steve Hackett (Glasgow, May 2017)
Anathema plus Alcest (Köln, November 2017)
The same author, the same style, the  website

Bier-Traveller.com

covers Hector's Travels with the focus on Bier.
Once there was an Ale called Hector Curry-Heute, or was there…

Hector has no sponsorship or media connection, yet.