Chicken and Pumpkin Curry!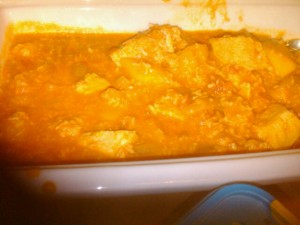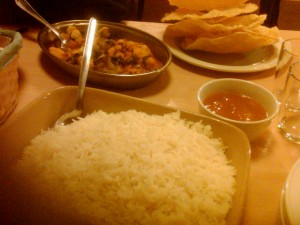 Well given that Kadu is Pumpkin related and is used by Hector, this is not such an obscure ingredient.
It was a Curry for the masses, cooked to be eaten by all.  I share the frustrations of the Chef.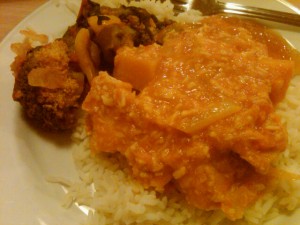 Fortunately  I did not have Rice in Blairgowrie.