Some months ago Eleanor asked Hector where would be the best place for a Curry to celebrate her 30th Birthday.
The Village was suggested : excellent Curry and no alcohol, perfect.
At the last minute Hector was informed that due to the vagaries of one of the cohort she calls 'friends' there would be no Curry-Heute.
In the end it was Pizza at D'Maggio's in the West End.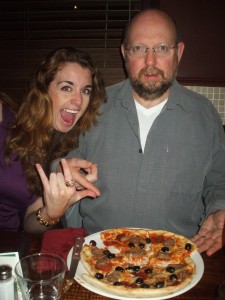 You cannot suggest I go for a Curry and then change your mind : this is not an acceptable practice.
The Pizza was not too bad, plenty of Black Olives.