Delhi Darbar (151 Glasgow Rd, Dumbarton, G82 1RH) is a Curry House that Hector passes regularly.  It is also Robin's favoured pit stop of an evening.  Perhaps he will take time to make further comments.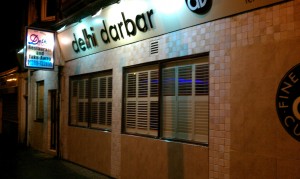 Marg and Hector have had sit down meals here twice over the years.  On the first occasion I was convinced there was no Chef in the house and the waiter was doing the cooking.  This was poor.  The second visit was better.  A Takeaway Pakora is my normal purchase after a late night at work just to top up the batteries,  but what would I make of their full blown Takeaway?
 I had to ask for the menu, I could not see anything on the lit up board behind the counter that took my fancy.  The Lamb Karahi was spotted along with the Supreme Fried Rice which includes Peas, Mushrooms and Onions.    At £8 for lot, this was within acceptable parameters, but I have sat down in other venues, eaten more and paid less.
The trays were still too hot to handle when they were unpacked ten minutes later.  So far so good.
 The Red Clydebank Curry
Here we go again.  The Curry that permeates all the Clydebank outlets, thick with Chopped Onion and very Red, was staring up at me.  Would it taste the same?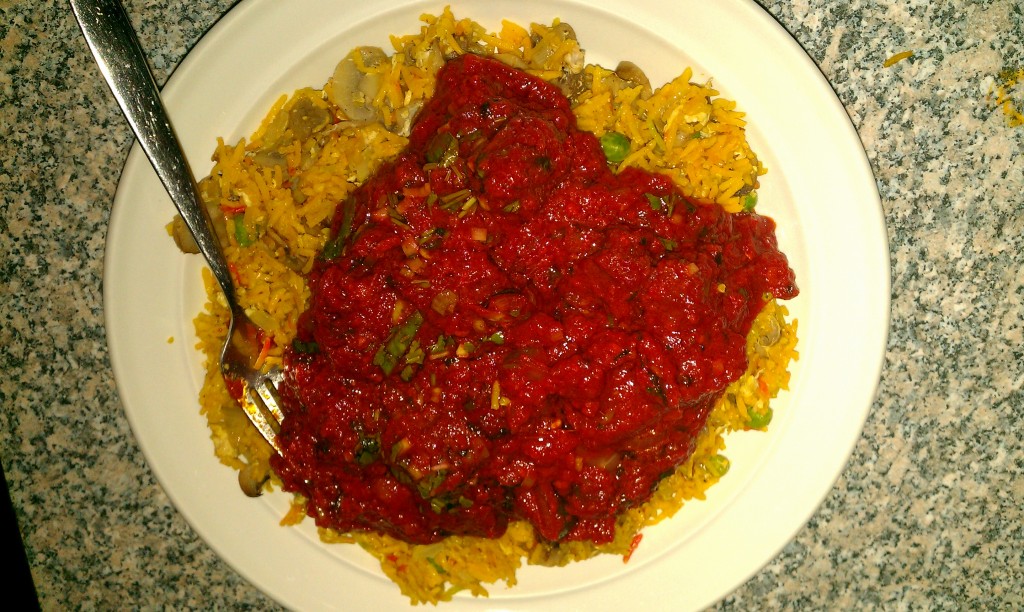 Oh that it did.  This was decidedly bland.  There was nothing remarkable about the Curry at all.  Somehow Green Capsicum had also invaded my plate.  I know not if this came from the Rice or the Curry.  If it was the Curry then surely it should have been listed as an ingredient.
To all Chefs everywhere: if you are putting Capsicum in a Curry please declare this in advance!
I ate the lot, I was very hungry.
Now I know why I normally drive on past.