This was the day Hector calculated that the Glasgow-based Website which has reported on more Curry Experiences than any other encountered, so far, would pass the 1.5 Million Mark. That was a long sentence. This one is shorter. A Curry was required to celebrate the Landmarq, Yadgar (148 Calder St., Govanhill, Glasgow, G42 7QP) was the chosen venue, where else?
A Goshat Karahi (Hector-style and Quantity) was ordered midweek.
Sir, I think for Saturday you should have the Karahi Chops. Was the reply.
Acahri and plentiful?
Question or instruction?
Assumption.
15.00 was the arranged time. 15.00 was the arrival time. Naveed as ever was on duty. When does he sleep? No Starters were ordered. No Starter were agreed. This is Yadgar!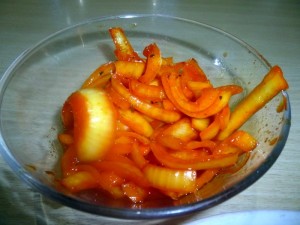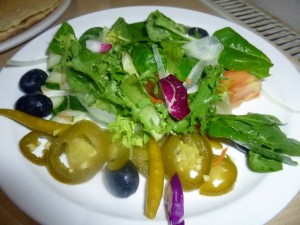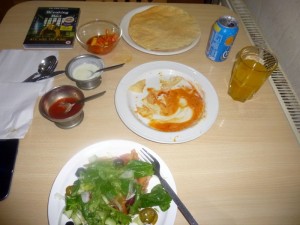 Three Poppadoms, Two Dips, One Bowl of Spiced Onions arrived very quickly. There was even an apology for the late arrival of the Superb Yadgar Salad which features Pickled Chillies, Black Olives and more. The Table was covered in Food, a certain DVD had to be featured.
Naveed brought a large Karahi piled High with Lamb Chops. A Solitary Chapatti accompanied, another would come later by agreement. How many Chops? The Portion was so vast counting felt irrelevant. Six or Seven is the Norm in any Outlet, this was in double figures.
Admission
For unfathomable reasons, Hector has put on a few Kg in the last decade. Time to call a halt. The 5 and 2 Diet has been in operation for two months. 5Kg has disappeared.  Today was an Eating Day. Just as well.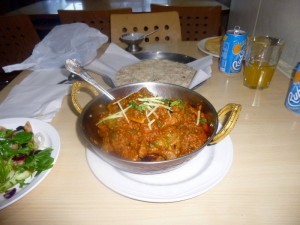 The Chops were so Hot it was difficult to lift them. The Chapatti helped with insulation but was better employed to Dip the wonderful Yadgar Achari Masala. Oil was collecting on the base of the Karahi, a phenomenon never seen at this venue before. Here lies the Tremendous Yadgar Taste – Heart attack on a Plate?
Chop after Chop was devoured. Had there been six, Bones would have been sucked to extract every last drop. I know a Lady who eats Chicken Bones for fun, she would have been appalled at the traces of Meat left on the Bones. And still Hector ate. Every Staff member had come out to greet me by this time. Was there anything else I required? For once I ordered a second Rubicon Mango. And so the Chops were eaten. When I only had Five Chops to go I realised I would actually finish this Mountain of Food.
Bones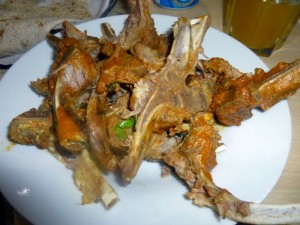 Thankfully, the pile of Food had a significant Bone Content. Only half a Mountain. What I had consumed was ridiculous. The Lamb was Tender Lamb. Not Tandoori Chops smothered in Masala which is what every other venue has served Hector to date. This was Lamb Chops cooked as a Curry. The Masala had sufficient Pickle to give the Tang. The Chops were finished, Shkoor would approve. The Masala on the base of the Karahi was abandoned, I had seen the Oil content. Hector was full. Total Satisfaction.
The Bill
£20.00. A Round Number, a fair price, the most I have ever paid at Yadgar, but… come one, Hector ate for Scotland.
The Aftermath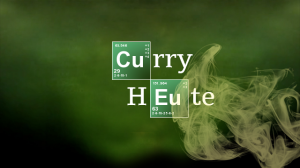 Shkoor was not installed in Glasgow's Finest Curry House this afternoon, however, he did enquire later. You win – was the answer that was considered. Hector had a DVD in tow to deliver to Yvonne, the first half of Season 5 of Breaking Bad. Alas, this was abandoned on departure which led to discourse by text this evening about tv that somehow came around to Fitba' –  Hector insisting that had Derek Johnstone been played in Argentine '78, Scotland would have won The world Cup. I kid you not. I have even told DJ himself. This is my eternal belief. So it goes.