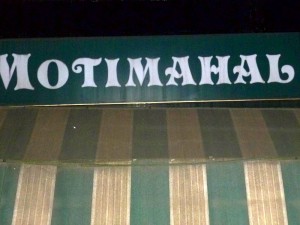 The Moti Mahal (Nieuwezijds Voorburgwal 34, 1012 SB, Amsterdam) made a Huge Impression with the one and only Curry ever consumed on these premises. That was back in 2011 as part of Hector's Hollandisch Hootenanny. This is a Tale of No Curry-Heute. The Plan was to arrive in Amsterdam at 21.00 giving plenty of time for Curry and a Bier or two at In de Wildeman, easyJet had other ideas. A two and a half hour delay at Glasgow Airport saw Hector check-in to the Ibis Styles, virtually next door to the Moti Mahal at 23.30. This is when the Moti Mahal closes.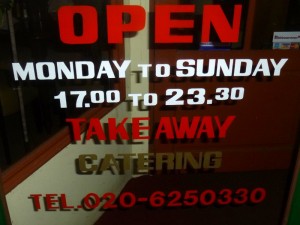 I actually walked past and subliminally saw the End Diners believing the Restaurant was further up the road. It was after the Rendezvous with Jonathan, Lord Clive and Lady Maggie that I realised just how close it was to the Hotel.
The Title of Hector's Horrible Holiday for 2014 is – Hector Bounces Back. I feel the Trip may conclude with a Flight back from Amsterdam.