Three Kilos of Lamb Mince, courtesy of KRK went into this creation, and nearly Four kg of Potatoes. By Bulk, this was The Biggest Curry Hector has ever Produced. I told Tracey and Yvonne to bring a Plastic Container, there would be plenty to Takeaway, assuming they were Sufficiently Impressed to wish to do so.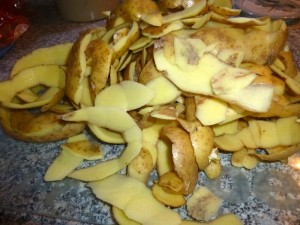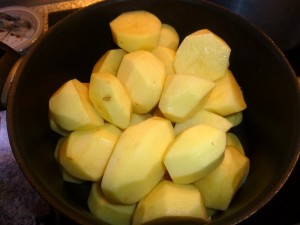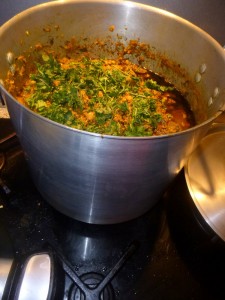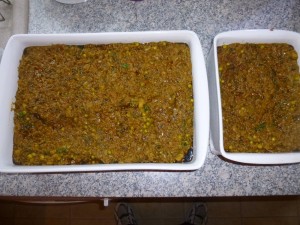 Everything went into this Curry. Karela Pickle, Oyster Sauce and Tamarind would hopefully provide The Tang. Three Bags of Frozen Methi and the Stocks from the Fresh Coriander would provide the Bradford Herb Experience. This also kept The Colour Brown, One of My Guests would make a negative comment if there was Excessive Red. The Coriander Leaves were added just before the Mashed Potato covered The Curry. Oh, and Pieces of Paneer topped the Curry too, not that anyone noticed.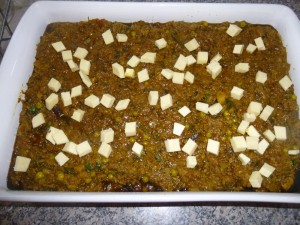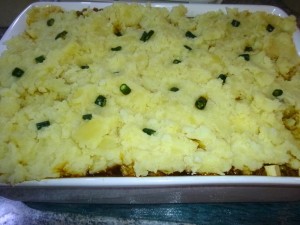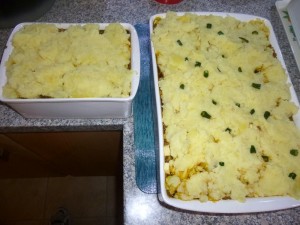 There was so much Curry I made a Baby Curry Dish too. The only difference was not Sprinkling Fresh Green Chillies on top of the Mashed Potatao. Yes, the Potatoes were Mashed, they were Cooked, no Repeat of the Great Potato Disaster.
The Bier was Augustiner Oktoberfest provided by Olaf. Thirty Litres, so we were Ten Mouths.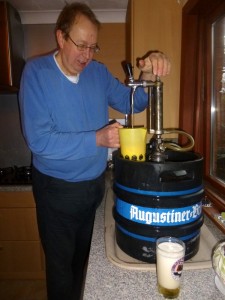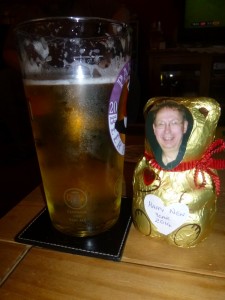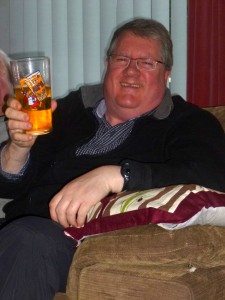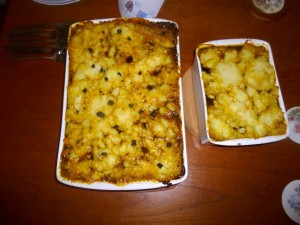 At the Halfway mark I turned on the Oven, Forty Five Minutes turned out not to be enough. The Curry was merely Warm rather than Piping Hot, still it went down well. With Kilos of Curry left, I declared Round Two in a couple of Hours. This time the Heat was Sufficient, much better. I had worried about everything Drying Up, however, the Oil content seemed to keep everything Moist. It worked.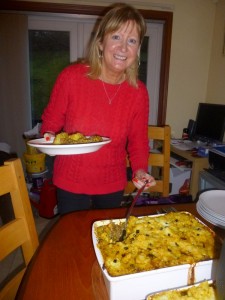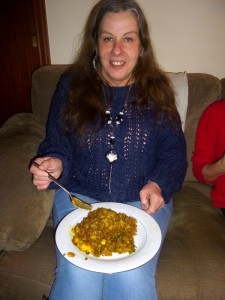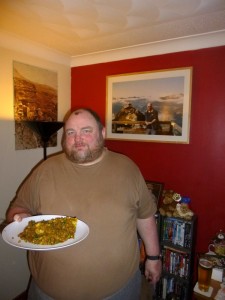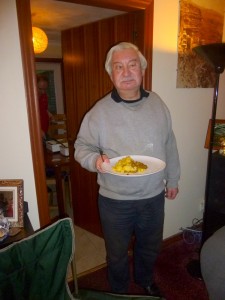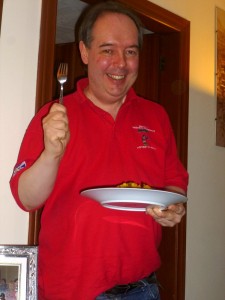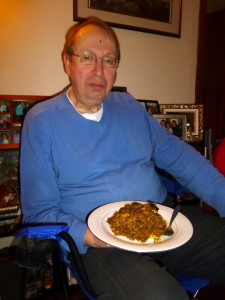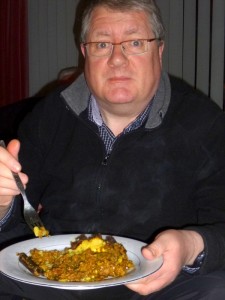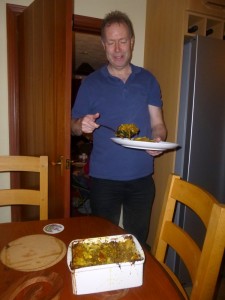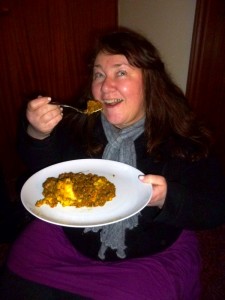 Craig ate his Baby Curry and went back for more. I think Robin helped him. Jonathan was in the Kitchen watching Men run around with a Strange Shaped Ball. He was encouraged to Keep Eating. I guess he did, eventually what was served was done. There was still the Reserve for the Takeaways.
Yvonne and Tracey raved about the quality of the Fayre.
Possibly the Best Curry You have ever Cooked.