This evening was spent in Larbert at the Forth Valley Ale Fest. Tempest's Long White Cloud is back to its best, a good afternoon/evening had by all.
Arriving back at Glasgow Queen St., there was only One Thing in Hector's mind – Dinner. This week that is Curry. Two stops on the Subway to Bridge St. and One finds Oneself a Block away from The New Karahi Palace (51-53 Nelson Street, Glasgow, G5 8DZ). No Shahed or Rashid, Ayaz was once again running the show, but there were a Couple of New Faces.
A Mango Rubicon was liberated from the fridge. My Usual please. Ayaz would cook this himself.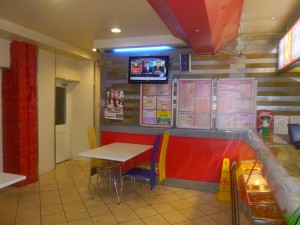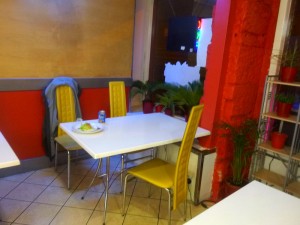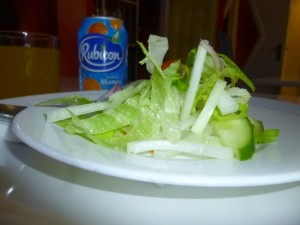 The Lamb Karahi served in these premises is simply beyond belief. The Ten Minutes or so wait was spent trying ot remember which ELP track had been hijacked by the Asian News programme on the TV. Karn Evil 9? The Customary Modest Salad was provided to Nibble on during the wait. Despite the Raita not being forthcoming, for once I did nibble.
Ayaz brought the Curry and a Single Chapatti. We agreed the Second would follow later.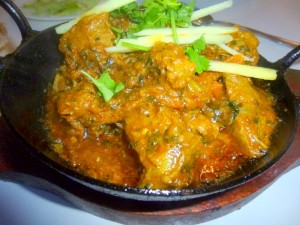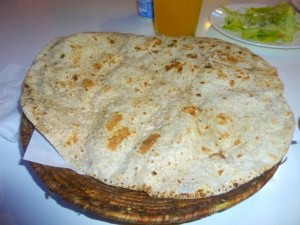 The Karahi was Blisteringly Hot, Tentative Dips. The Oil collected at the Base, the Pleasure from this is indescribable. There was definitely more Bone this week than normal, but with this Size of Portion, that is not and issue . The Tender Lamb in the Minimal Thick Masala Mash is Shear Pleasure. Why is this Place not Queued around The Block? The Second Chapatti arrived, Fresh Bread, more Heat. The Pleasure continued. The Best of all Curry served to Hector this week, by far.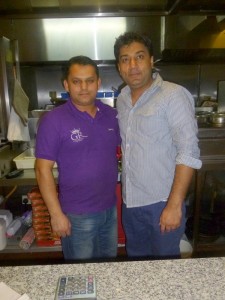 The Bill
£9.50. A Modest Charge for Outstanding Curry.
The Aftermath
Ayaz insisted I meet his New Staff Member. Victor, a New Chef, is from Romania.
Extra Seasoning, Extra Methi – Dear Victor.