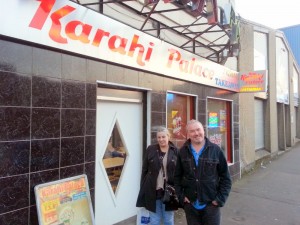 Steve was always up for a return to The New Karahi Palace (51-53 Nelson Street, Glasgow, G5 8DZ). Mags said she would accompany but essentially was after a Takeaway. Another Saturday afternoon at The Staggs had reached its conclusion, there was the Train back, it would be eventful.
Janet was sitting opposite Steve and Hector, conversation broke out. Yvonne even came to join us, she was intrigued at the Hilarity.
So Janet asked – You eat Curry and write about it?
Yes.
Is that not a bit…?
Dear Reader, Hector has never given this a Second Thought.
Curry Hoot?
No, Hoy-teh.
We arrived around 21.00, unusually there were Two Diners.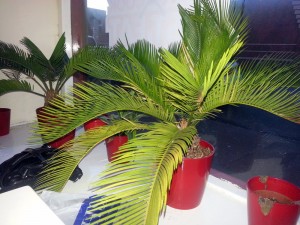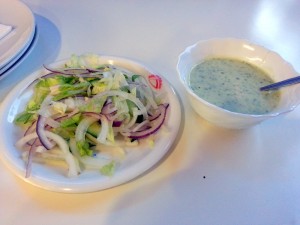 Ayaz took the Order, Two Hector-style Lamb Karahi and an Aloo Gosht for Mags. Rasheed was in – His Spot – a New Chef was also clocked, however, Rashid would be doing the honours this evening.  Are the Plants new?  How Posh is this Venue becoming? Not!  The Complimentary Salad and Raita were toyed with.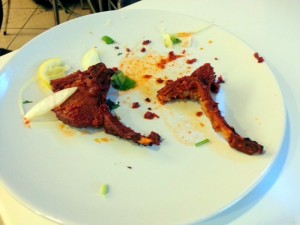 The adjacent Couple were finishing their Feast, there was a Single Lamb Chop which had not been touched. Hector did not have to be asked Twice. The offer was accepted. I have not to my knowledge experienced the Lamb Chops as a Starter served here. Oh yes. I recommend these. The Couple also confirmed their appreciation of the Curry that is served here.
Whatever Magic is done to the Ingredients to transform what is prepared previously into the Karahi Gosht is unknown What is known is that it takes a little over Ten Minutes to do so. Ayaz brought the Three Karahi, they all looked the same. Mags was not going to create a fuss, no Potatoes. Chapattis were brought to Accompany with the agreement that we would order more as required. One and a Half is always Sufficient.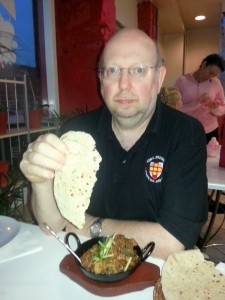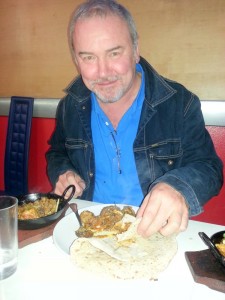 I have described this Dish often enough now, so let's just look at the Photos…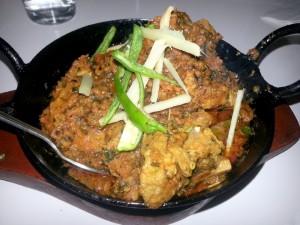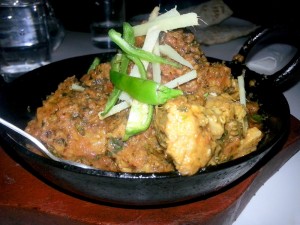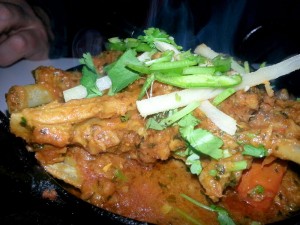 Spice
Oil
Chops
Bones
Quantity
Fresh Tomatoes
Ginger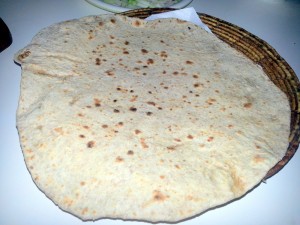 The Fourth Chapatti was ordered and presented at precisely the correct moment.
Mags ate little, her Karahi was wrapped for Sunday Consumption.
The Bill
£26.65. Why is this place not Queued out?
The Aftermath
A Large Family Group had ensconced themselves towards the end of our eating. They took advice as to what to order from The Hector. I wonder how they got on.