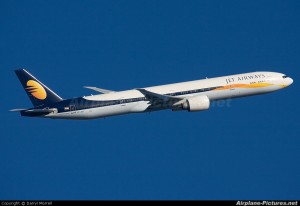 The Day has dawned, Hector and Marg en route to India, where some say I shall not enjoy the Food, perhaps there is more to India than Curry? Any remote chance The Hector had of wining the Curry Lover of The Year was blown out the water this morning when Neil sent a link from a newspaper, a 103 Year Old Lady is also a listed finalist. So it goes.
The Jet Airways flight from London Heathrow to Delhi's Indira Gandhi Airport was an hour late in departing, just what one needs before an Eight Hour, plus flight. How many Movies could Hector get through overnight, and what would the In-flight Meal be like?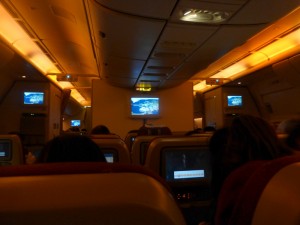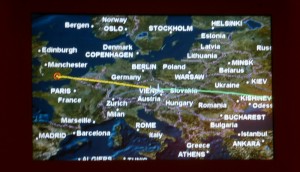 Seventy Eight minutes into – The Intern – it was time for The Hector to be fed, somewhere over Slovakia. Marg too opted for the Indian Chicken, how long before she is dreaming of Pasta?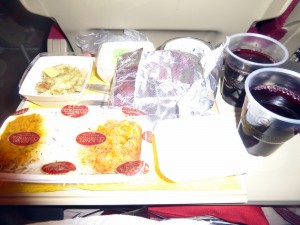 The Tray was Complex, the Main Course was footery: Plain Rice in the middle, Chicken in a Masala on the right, and a Daal on the left. A Small Side contained Pasta (!), another some Natural Yoghurt. A hot Bread wrapped in foil housed a Modest Paratha. Who can eat an whole Paratha? This time.
The Paratha was dipped in the Yoghurt for the duration, this felt more logical than tempering the Curry.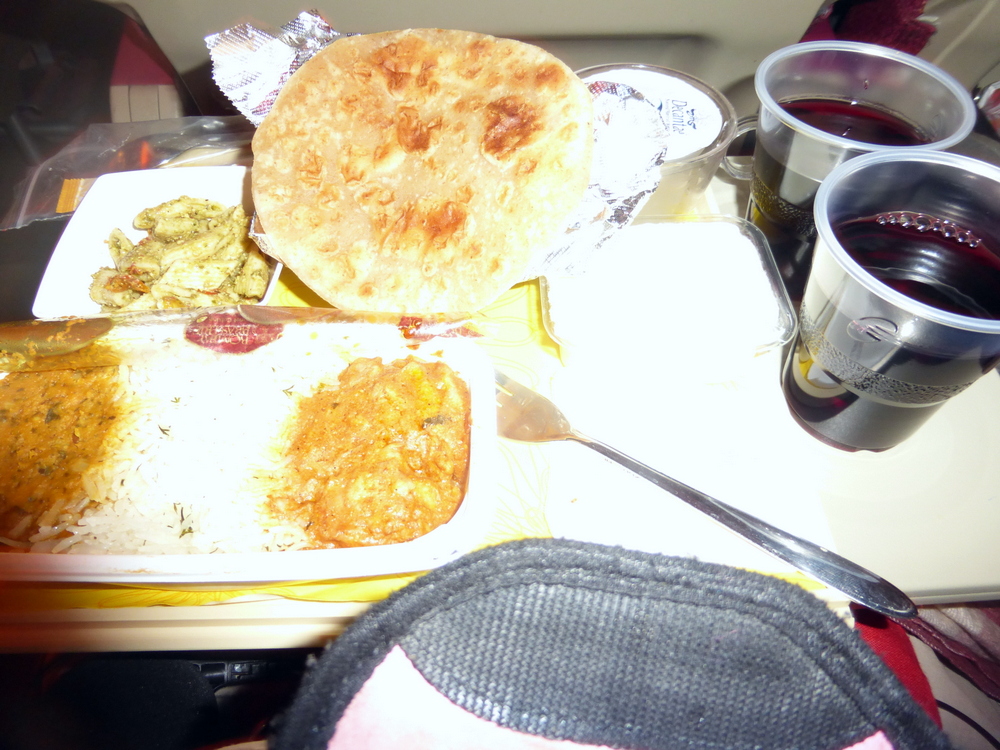 The Chicken Portion was Microscopic on The Hector Scale of Meat, a couple of Wee Bits. With the Minimal Masala merely shrouding the Chicken, as is preferred, the Experience had potential. Coconut with a hint of Cumin, I thought I was flying to Northern India. The Daal came to the rescue, here was the more typical Earthy Flavour the Hector seeks in a Curry. Again, but a Soupcon, this was eked out between Chicken, Rice, Paratha and Yoghurt. I was enjoying this more than any In-flight Meal I had ever encountered!
The Pasta Portion was Cold, and lacked any impact, there were better Tastes and Textures present. The Veggie Option may be considered on the return leg.
A Creamed Coconut Dessert heralded the conclusion of the Meal but not the Festivity. The request for Red Wine to accompany saw the issuing of two plastic cups. Now back to the Movie – The Intern – with Robert de Niro and Anne Hathaway. Six more hours and two more Movies to go.
India Trip 2016 – Day 1 –Hector's 2016 India Trip starts here