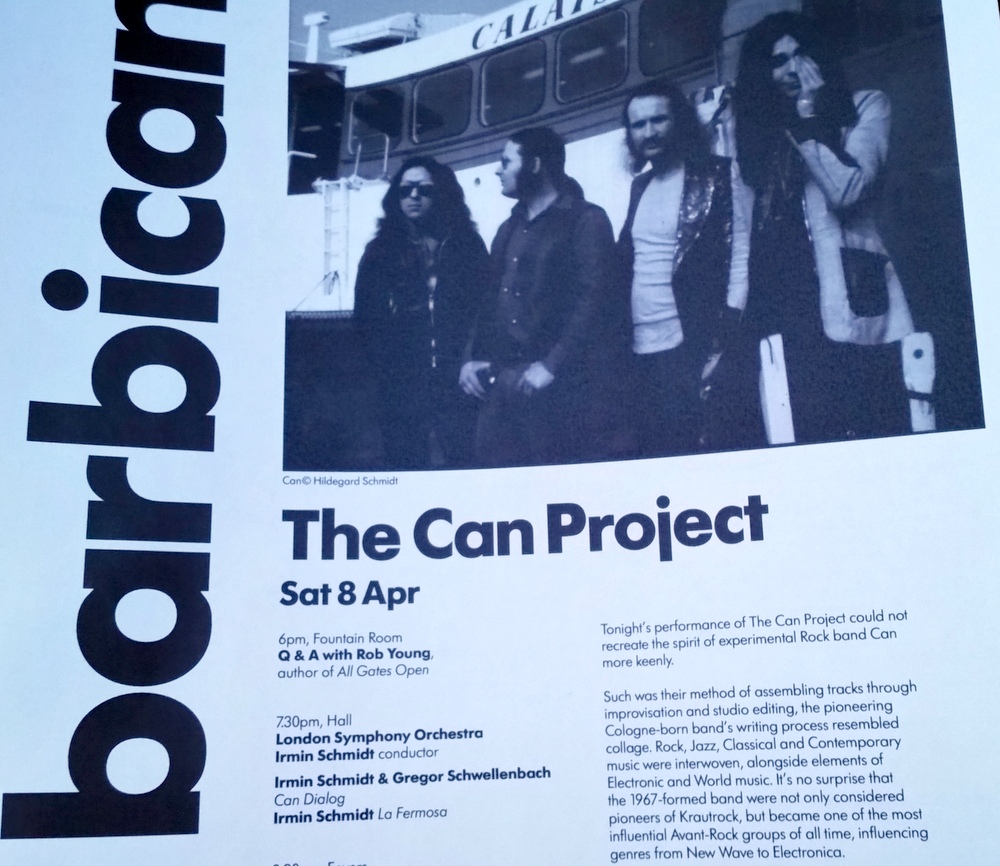 April 8th, 2017, note the day well. It is nineteen years since Hector last saw – CAN – members perform. To mark the fiftieth year since their inception in Köln, Irmin Schmidt has orchestrated themes from their albums to create – Can Dialog. Thurston Moore (Sonic Youth) has put together a group of Musicians who will  – interpret – Can Musik with Malcolm Mooney, Can's original Vocalist centre stage. Hector had never seen Malcolm Mooney prior to this evening.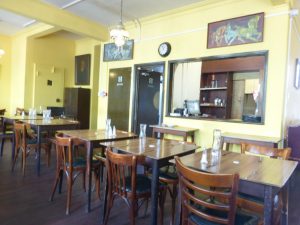 After Curry at The Downsman (Crawley) last night, Hector did not think there would be Curry-Heute, however, this was to be very much Hector's Day. The India Club (Hotel Strand Continental, 143 Strand, London WC2R 1JA) was the venue of choice. Despite there being a train strike, there was no problem in finding a train to Victoria. The Underground took us to Embankment,  The Strand.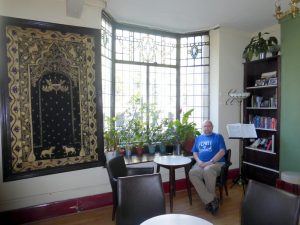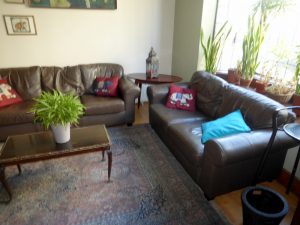 The India Club was first visited last August. Once the canteen for workers at the nearby Indian High Commission, it has become stuck in time. We climbed the stairs, passing the Hotel Strand Continental and entered the Spartan Dining Room. The – Club – itself is on the first floor, though the Bar was not staffed when we visited this Lunchtime.
Having enjoyed the Bhuna Lamb (£8.80) and seen the Keema Peas (£7.20) last time, Lamb Curry Madras (£8.20) would be today's choice. Plain Rice (£2.50) was up to half the price of Rice – with Bits, a no brainer. Marg was considering Pani Puri (£3.50) then Paneer Dosa (£6.50) until I pointed out that she is not particularly fond of Chickpeas and Paneer (Cheese). The Lamb Fry (£6.50) had caught Hector's eye. Marg took the hint. With the promise of inclusive Salad, this should suit. A glass of Mango Lassi (£3.00) for Marg turned out to be Thinner than the norm, and Sweeter.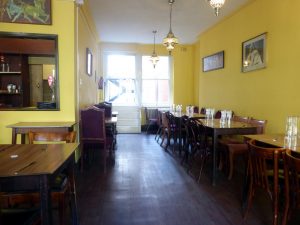 I showed The Waiter the Staff Photo from last year. None of these Chaps were on duty today. He identified himself as – The Vegetarian Chef. Tap Water was provided, Sparkling could have been brought up from downstairs he advised. Served by whom?
Three other tables were occupied by a total of five other Diners during our visit. The India Club is a veritable oasis in the Heart of London, an escape from the hordes, and sensible prices. The Waiter returned to confirm it was – Lamb – I desired, not Chicken, as if.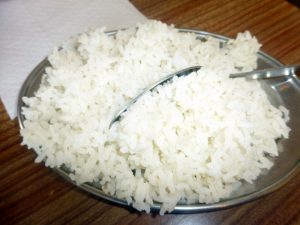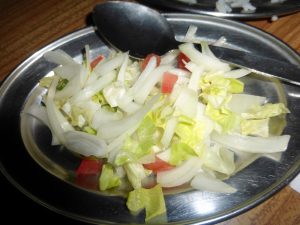 What appeared to be two Modest Portions of Curry were presented with enough Boiled Rice for one. No Salad. Pointing out that a Salad was listed on the Menu, a Modest Salad appeared moments later. Modest: mostly chopped Onions. Marg took some of the Rice, we had more than enough. The metal receptacles may not look as though they contained much, how deceptive.
Lamb Curry Madras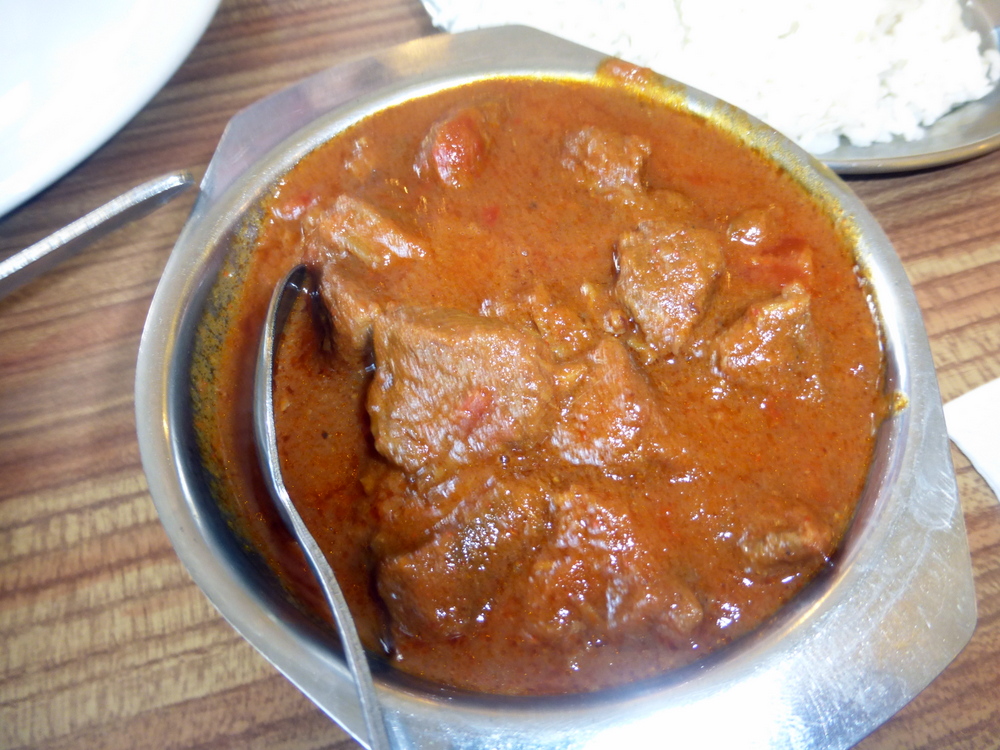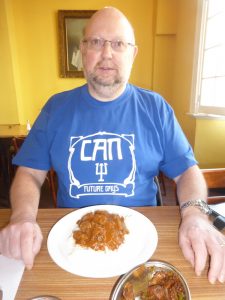 The Lamb was well into double figures, the Texture varied from Tender to Chewy. The Curry had Spice and was Well-seasoned. The Masala was Classic Middle Indian, an Old Fashioned Flavour taking Hector back to the early days of The Curry Experience, the 1960s in other words. Served Warm rather than Hot, is my only criticism.
*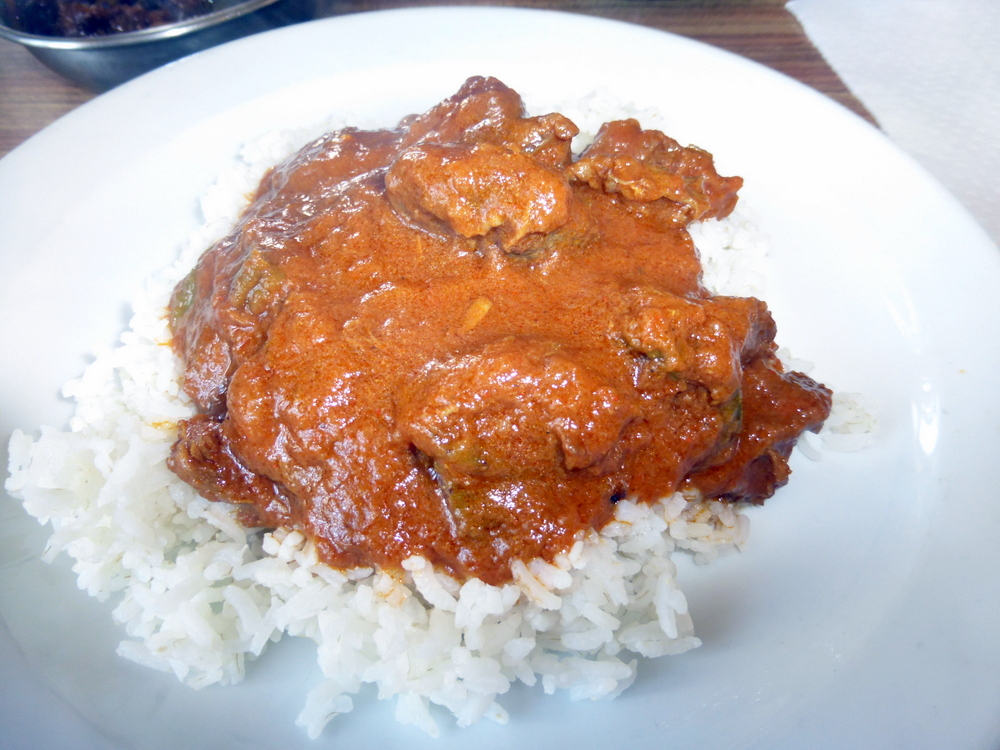 Lamb Fry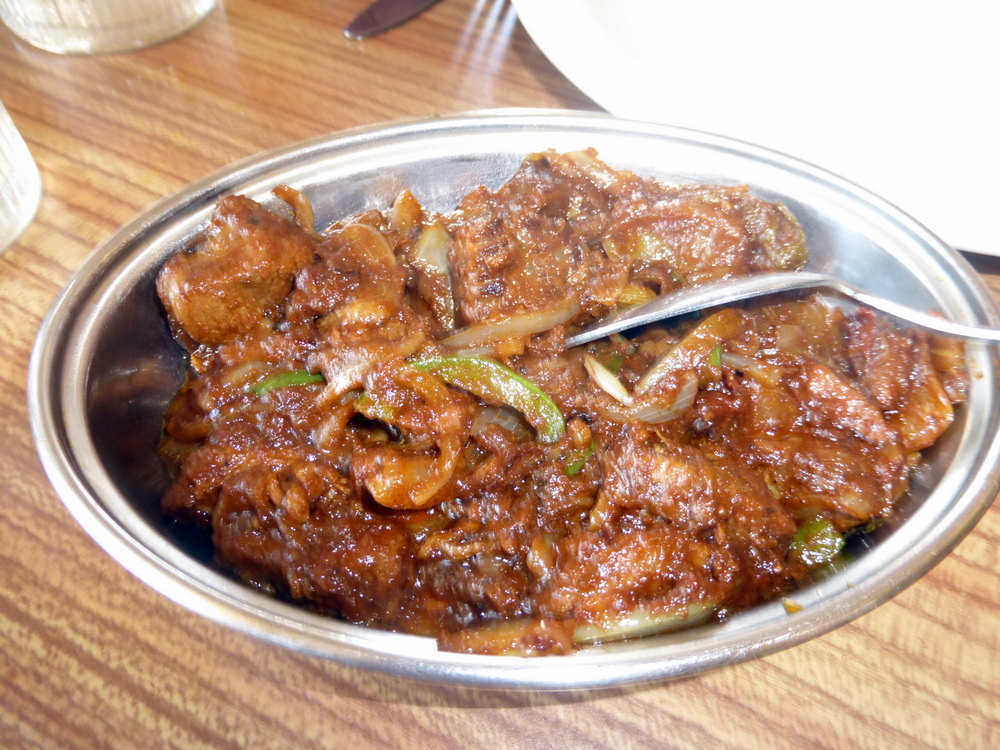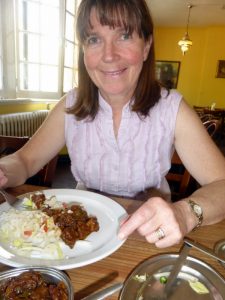 This is lovely! – exclaimed Marg instantly.
The Dark, Onion Rich Masala was closer to a Hector Curry than I would have thought possible. A Soupçon came my way, indeed, a Worthy Curry.
The Lamb was very tender – Marg continued, –  Very rich in taste.
Marg was well impressed by her choice, this may well be Hector's choice next visit.
The Bill
£20.20. Well below – London Prices.
The Aftermath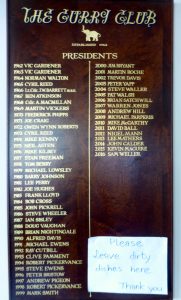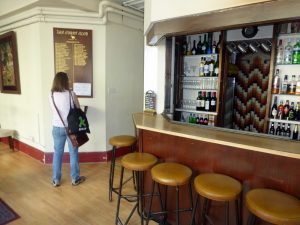 We took in the – Club – room on the first floor. Perhaps one has to be here in the evening?
The Can Project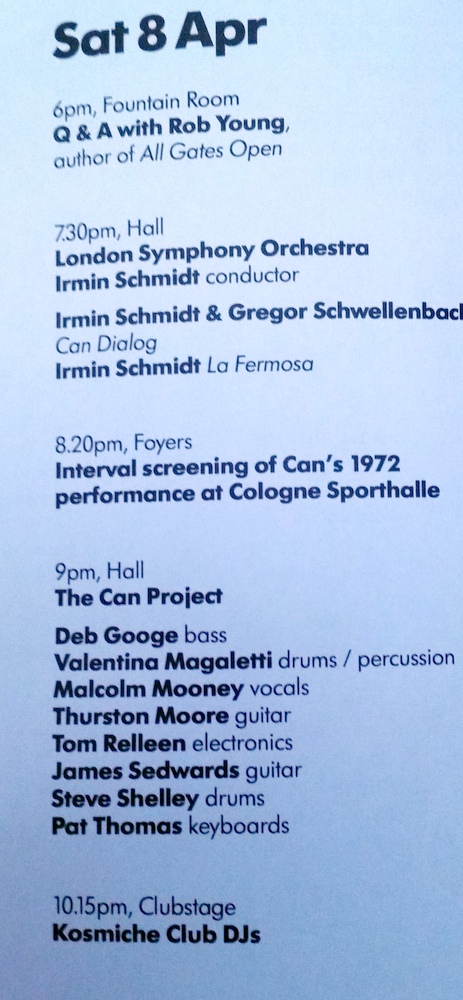 Gordon, a Former Pupil, had arranged front row seats for himself and fiancée Krys, then a separate pair for Hector and Marg. We met in the foyer of the Barbican just after 17.00. At 18.00 there would be a Q&A with Rob Young who has written a book about Can entitled – All Gates Open – also Gregor Schwellenbach who had assisted Irmin Schmidt with the Orchestration for – Can Dialog -, tonight's Opus. We spent an interesting hour hearing about the origins of – Can – some familiar stories e.g. how Damo Suzuki came to be in the Band. The Malcolm Mooney story usually told is how he came to leave – Upstairs, Downstairs – et al. Tonight we heard how Malcolm came to join Can. Video clips of Can Soundtracks were shown. There was a moment for Jaki Liebezeit who sadly left us in January this year. Jaki was meant to be part of the second half of this evening's entertainment.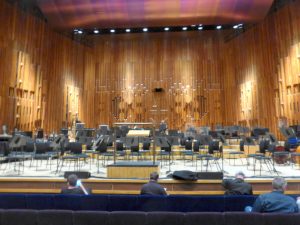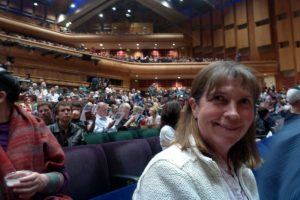 Can Dialog – The London Symphony Orchestra, conducted by Irmin Schmidt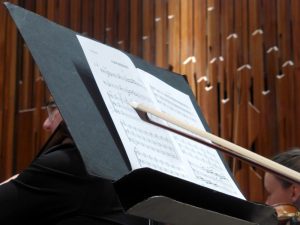 One does not get to write these words every day, what an event, a sell out of course. This was a World Premier, sadly there was no sign of the recording of sound or vision taking place. Wtf? Marg and Hector were a bedroom's distance from the Conductor's Podium. Whilst we could not see beyond the String Section, The Man was almost in touching distance.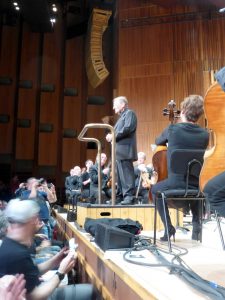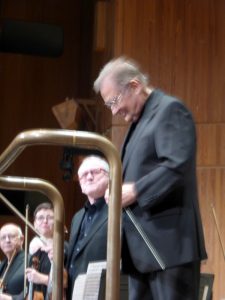 The premise of Can Dialog was not merely to have an Orchestra play – Can Tunes – but to weave the Themes into something else, using the strength of the Orchestra itself. Inevitably the Viola, Cello and Double Bass Players would be kept particularly busy.  The Woodwind and Brass would deliver – The Recognisable.  Halleluhwah (Tago Mago) was the first motif in the opening movement. Thereafter it was all Ege Bamyasi. If Tracks from – other albums – featured, then I missed them. Sing Swan Song, One More Night, Vitamin C, Soup and Spoon were all in there… according to my ears.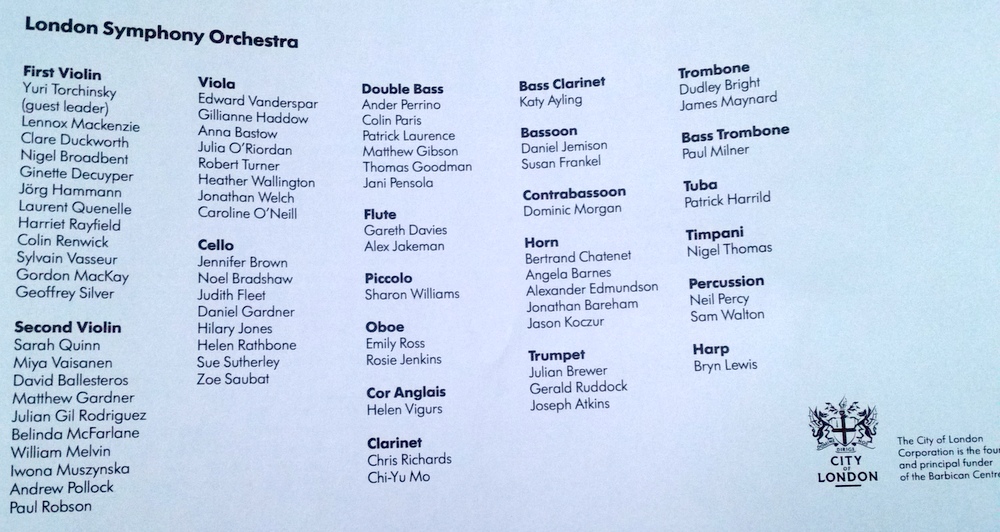 La Fermosa, a Ballet Suite, also composed by Irmin Schmidt, followed. Given the strength of composition throughout the many Film Scores Herr Schmidt has written in the past fifty years, I expected more from this. His Opera – Gormengast -, I find I cannot listen to. However, as was made clear about the composing of – Can Dialog – it is about using the Orchestra. Irmin Schmidt, a classically trained Concert Pianist, Composer and Conductor knows more than me. Still I have a hankering for – Rote Erde – which featured prominently at my Wedding.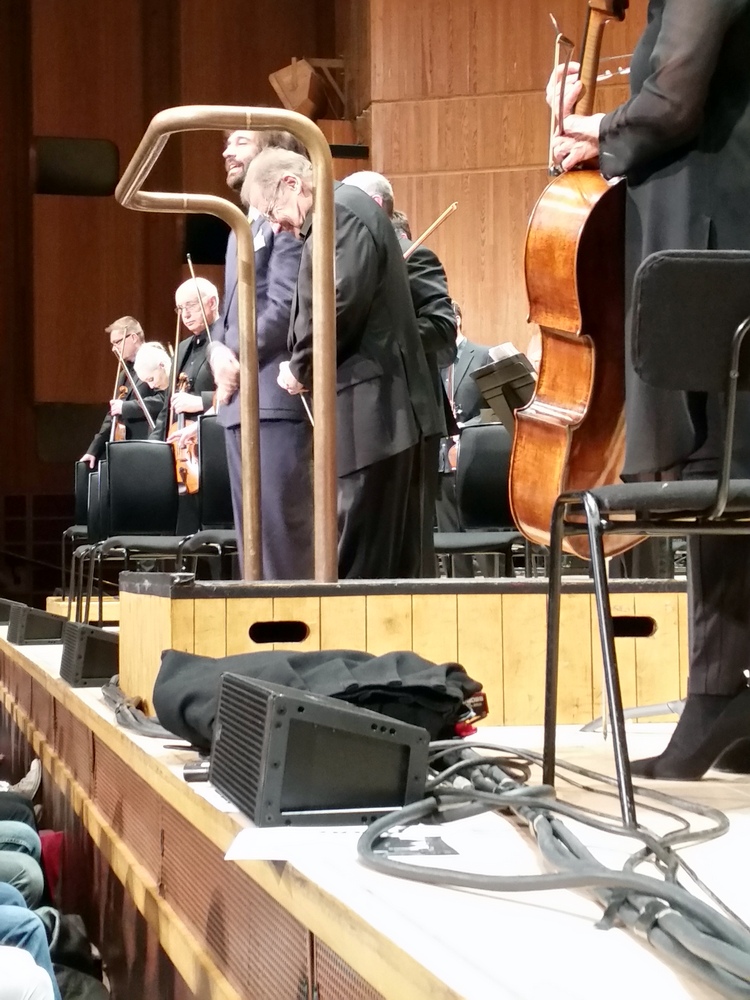 There was an extended Interval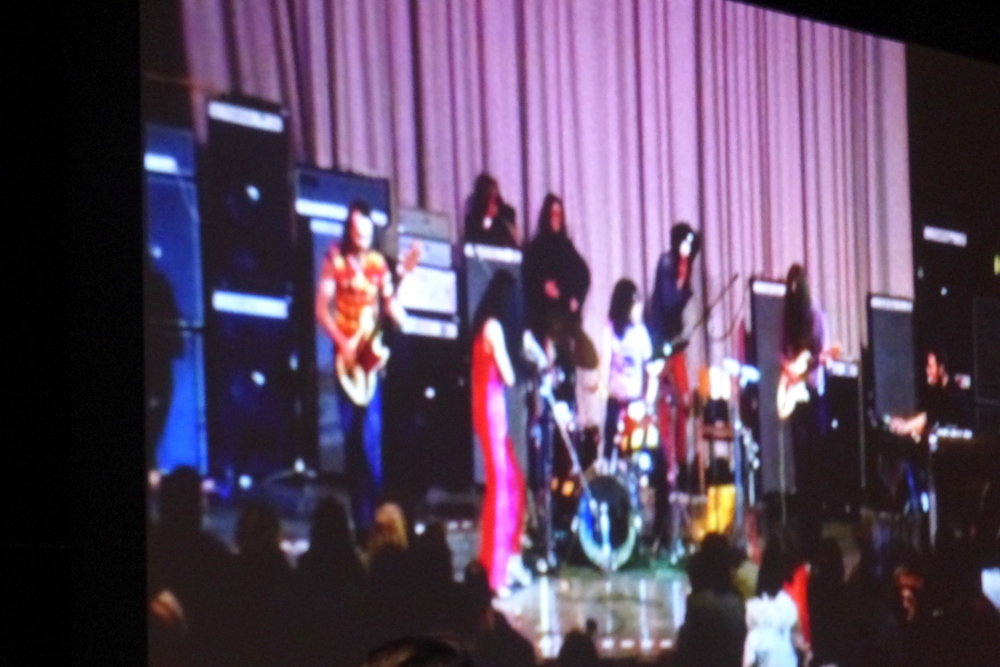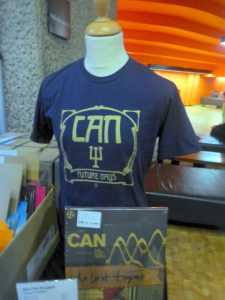 The Köln Concert from 1972, and nothing to do with Keith Jarrett, was projected on screens in the foyer. With missing sound and pictures, it is a mess, a case of what might have been. Here was the Opperchancity to purchase – Can Memorabilia. The coveted – Future Days – t-shirt, not the bootleg I was wearing this evening, was purchased. They only had – Large – it would never fit, it didn't, still, I have one. The XL – Monster Movie – t-shirt worked. (If I send my unworn t-shirt back to – Spoon – will they swop it?)
Meanwhile back in the Auditorium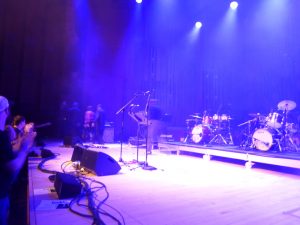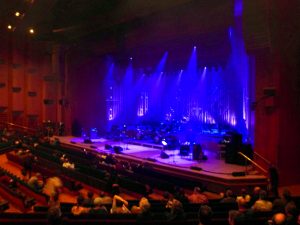 The front row seats now came into their own. Thurston Moore's monitor was an arm's length away. Malcolm Mooney would stand a metre from where Herr Schmidt had conducted. The MC thanked the Göethe Institute for their part in promoting this evening. Parts would be recorded, which, why not all? There was applause for the missing Jaki Liebezeit. Holger Czukay is too ill to travel. Michael Karoli's Daughter(s?) were here too, Frau Liebezeit also. Hildegard Schmidt was somewhere in the background. Who was the German Lady who had sat two rows away from me during the Q&A?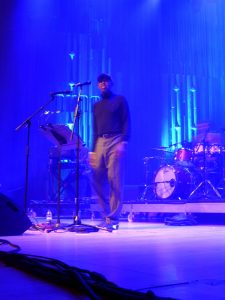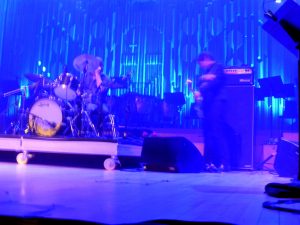 On came the Band, there was a – finding the groove, band warm-up – as Malcolm Mooney recited (New York?) Subway Stops… leading up to – Outside my Door (Monster Movie). How many – Can Songs – would we get, how much total improvisation?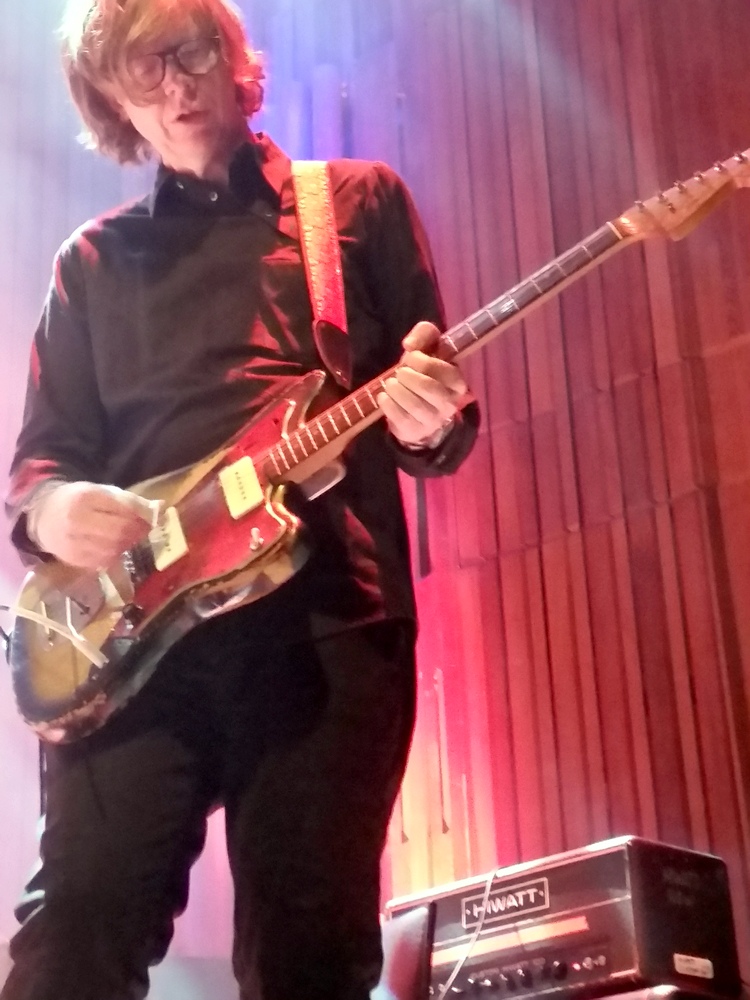 Thurston Moore was accompanied on Drums by erstwhile – Sonic Youth – colleague – Steve Shelley. Deb Googe (My Bloody Valentine / Primal Scream) had the Holger Czukay task of playing Bass. Valentina Magaletto was second chair on Drums, she was enjoying every moment.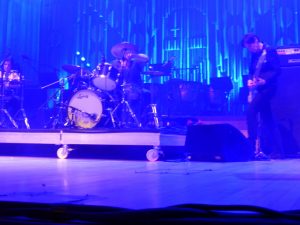 James Sedwards (Nought) took on the role of – replicating – the original – Michael Karoli – Lead Guitar breaks, with a – Licence to Thrill, whilst Thurston Moore appeared to direct the Band and simultaneously take responsibility for the essence of what would make tonight a homage to Can. This was not an attempt to – impersonate. Reading up on James Sedwards, I discover that in terms of – Guitar Skill -, John Peel regarded him as the only Musician he admired as much as his – Favourite Footballers. I must explore this man's catalogue; it's a pity he was furthest from me throughout the performance. Pat Thomas and Tom Relleen could have been half Schmidt, half Czukay. Between them the Keyboards and Electronic interjections were submitted, though it was very much Thurston Moore's Guitar which took on the parts which Irmin Schmidt's Farfisa and Alpha 77 would have supplied in the 1970s. Let us not forget Czukay's – sound carrying – which became an integral part of – Can Live – when Czukay stopped playing Bass on stage.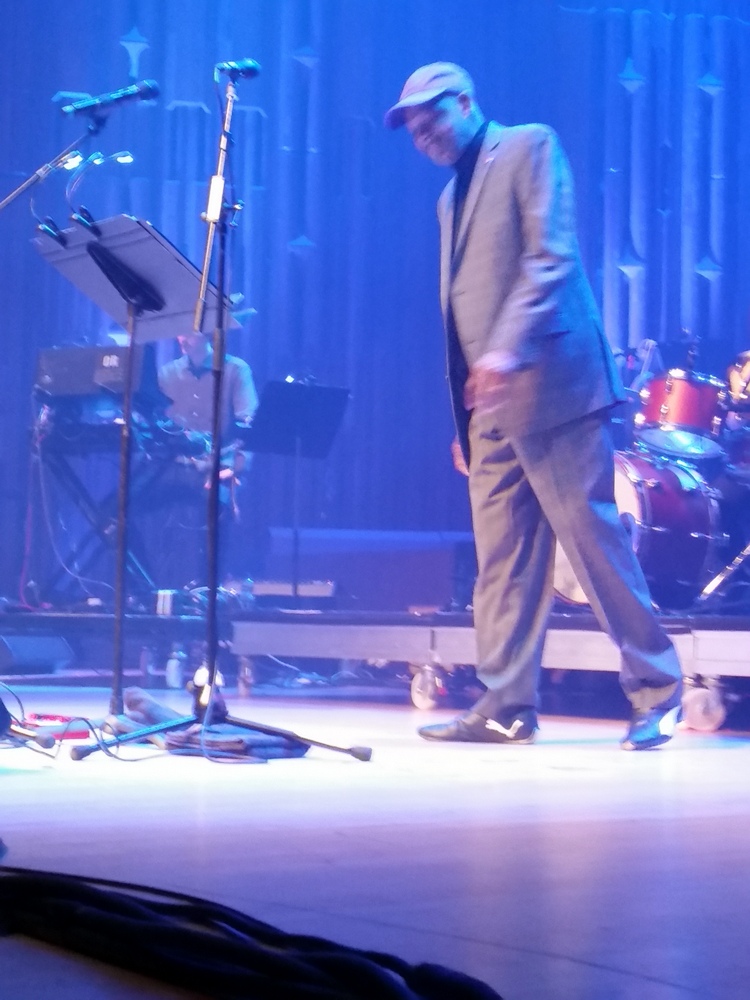 Father Cannot Yell (Monster Movie) followed on. Seconds in I realised that I was living the dream. How many times have I listened to this since 1974? With an anchored elbow supporting the Lumix, a Video was taken. This would turn out to me my – contribution – to the proceedings.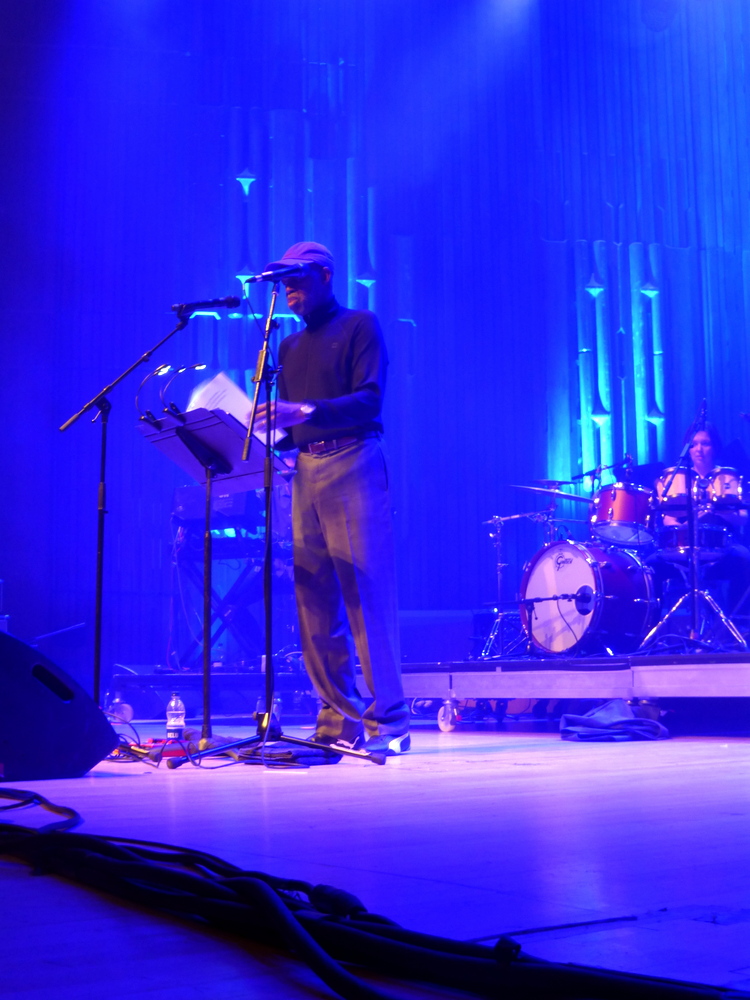 Thief (Delay 1968) to me always sounded like an alternative version of Mary, Mary, so Contrary from the official first release – Monster Movie. Would we be treated to Butterfly (Delay 1968), sadly not. The following two pieces sounded more improvisation than song form: Deadly Doris (Lost Tapes) and Uphill (Delay 1968). I may have picked out some familiar bits in the latter.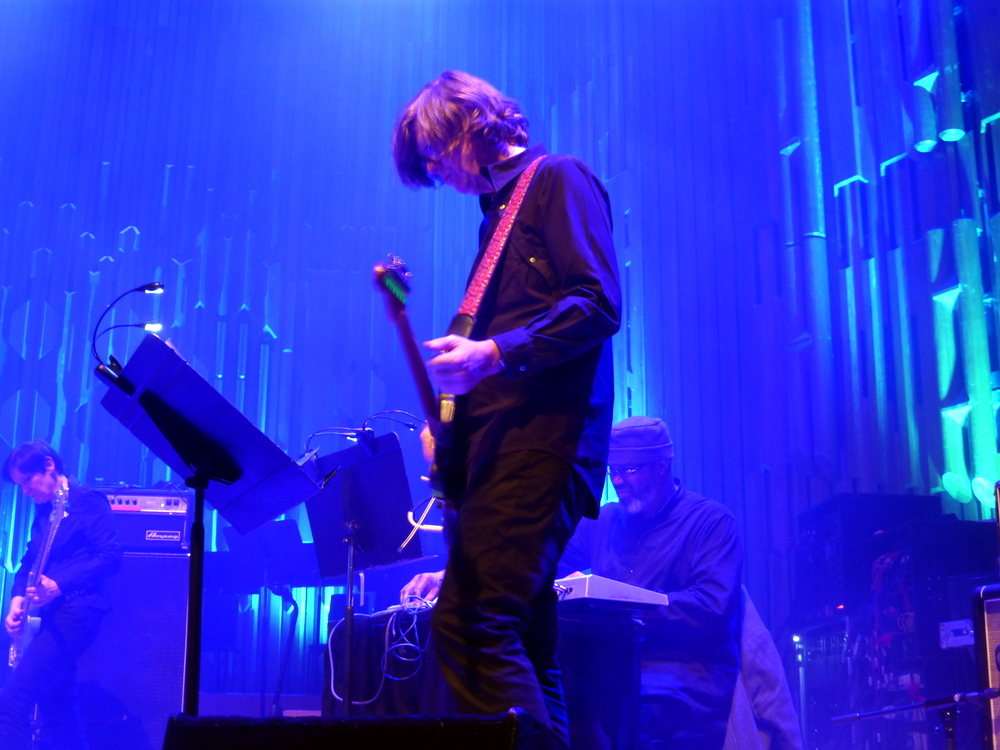 That sounds like rain – said Marg, as the Thomas/Relleen Partnership set up the next intro. She Brings the Rain (Soundtracks) duly followed. Malcolm walked stage left to Thurston to ask what was next, the closest he came to this Commentator. Mother Sky (Soundtracks) he announced from centre stage. Malcolm Mooney would take on Damo's lyrics, immense! The Band walked off at the conclusion of this historic moment. Not already, surely?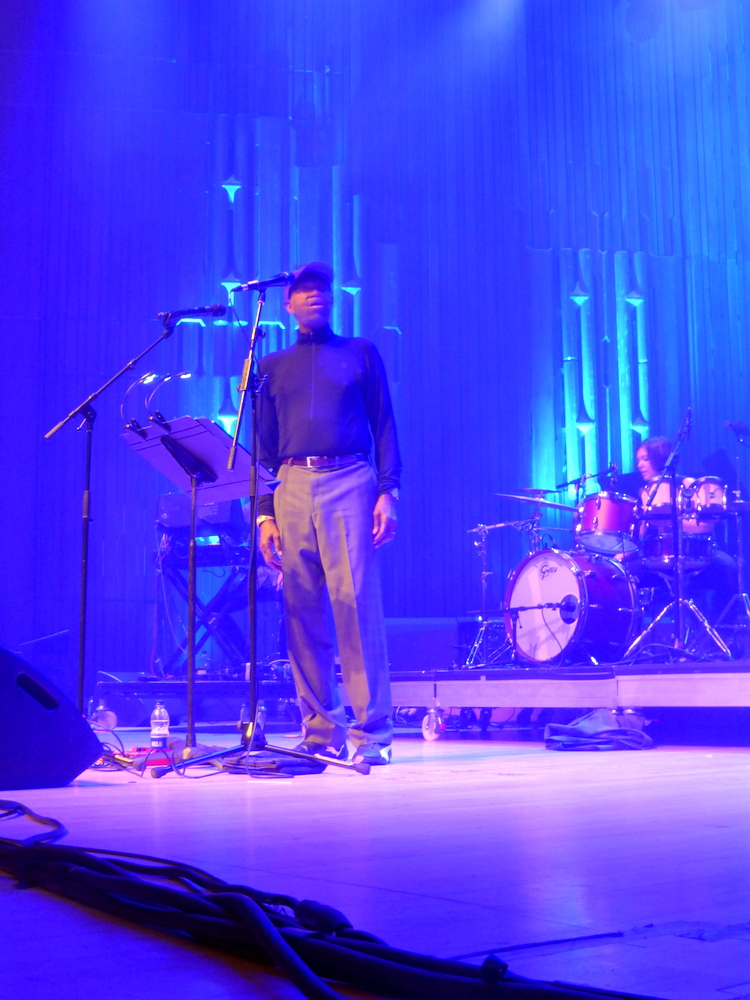 Yoo Doo Right (Monster Movie) – announced Malcolm Mooney when the Band returned. What a performance, however, he has been performing this for fifty years, he knows how it goes. When it reached the part where the song is acapella, with Shelley maintaining the one drum rhythm, this was for me  the highlight of the night, hold back the emotions.
Mary, Mary so Contrary (Monster Movie) again sounding like – Thief – brought the set to a conclusion. There was no more, – I want More! And More!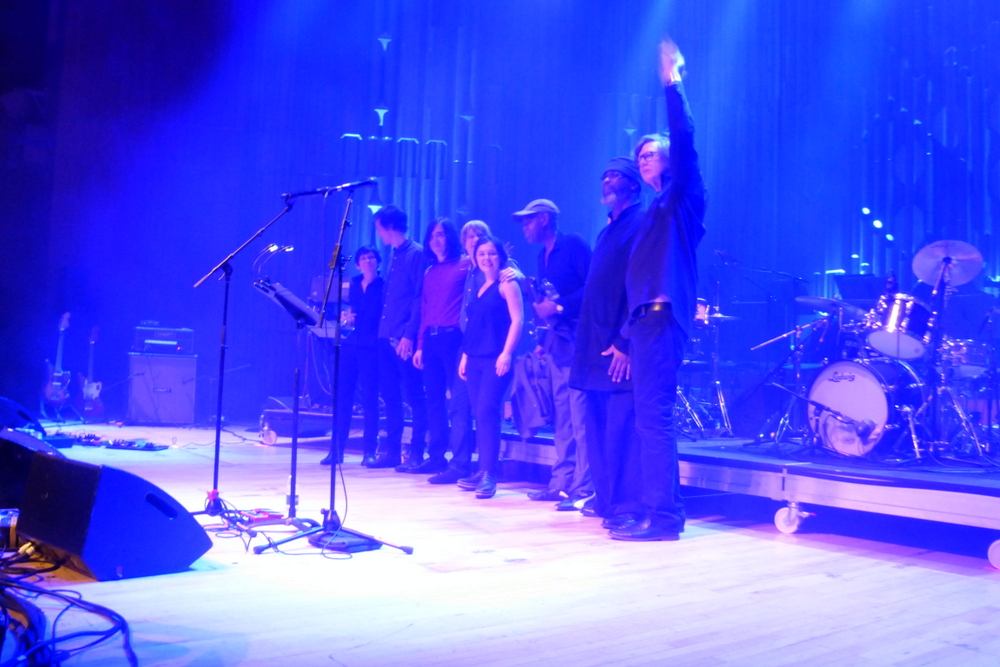 Back out into the night, the four of us walked to Moorgate Underground, young Chaps pointed us in the right direction.
Had I seen Can back in the day? – they asked.
Yes I saw Can in Glasgow (City Hall) back in 1974 just after Damo had left, then again in Edinburgh and Stirling (Universities) in 1975, London (Theatre Royal, Drury Lane – supported by Terje Rypdal), finally, 1976 at Strathclyde University with Rosko Gee on board. There was also the Köln Performances in 1998 which was the last time I saw Michael Karoli, Jaki Liebezeit and Holger Czukay. Damo is in Glasgow next month, again!