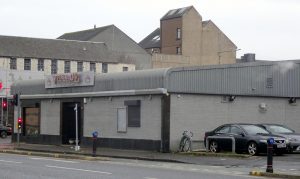 Hector is not a great fan of Lunchtime Menus, if one is out for Curry then have – The Full Bhuna. However, the portion sizes at The Village Curry House (119 West St., Tradeston, Glasgow G5 8BA) certainly suit The Mother of Hector. With a substantial dinner planned for this evening with Marg, it was time for Hector to give it a go.
Mother was surprised when I chose The Village, a friend had told her it was no longer open at Lunchtime, nonsense. The Village is open all day, a feature which keeps me coming back. The two Lady Staff recognised both Hector and Mother, Mother has been making sneaky visits.
The Lahori Lunch (£5.95) gives ample choice with upgrades available for a modest sum. We would both have Vegetable Pakora. Mother kept to the straight Lamb Curry and Basmati, whilst I chose Mince Curry with two Chapattis. A Jug of Tap Water provided Liquid Sustenance. A Portion of Mango Chutney was asked for, and Mother got her reminder in for the need for Hot Plates.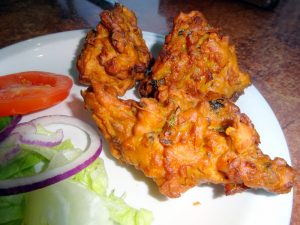 The Pakora arrived in an instant, pre-cooked and Large pieces resembling Bhaji, but as we all know, there ain't such a thing as – Onion Bhaji – in India. In terms of Volume, I have received less and paid much more on an a la carte menu. Dry initially, the Spicy Red Sauce remedied this. There was a good – Kick – from the Pakora itself, when the Flavour from the Cumin Seeds hit the palate, all was well.
This is lovely – remarked Mother who took her time and savoured every part of the Pakora and Modest Salad.
The wait between courses was appreciated, our Lunch would not be a conveyor belt. There was time for one of the Waitresses to spend time with Mother chatting about the Festive Season. Today, a Tuesday, was busier than normal, I was told. The Lunchtime Staff impress, creating a welcoming atmosphere. Mr. Baig (Mein Host) may well have found a winning team here.
Hot plates were provided, the Rice arrived on an even hotter plate. Rather than decant, I placed the Rice Plate on top of the Dinner Plate and let Mother deal with the rest. The Quantity of Basamti was Ideal, who needs more than this?
Lamb Curry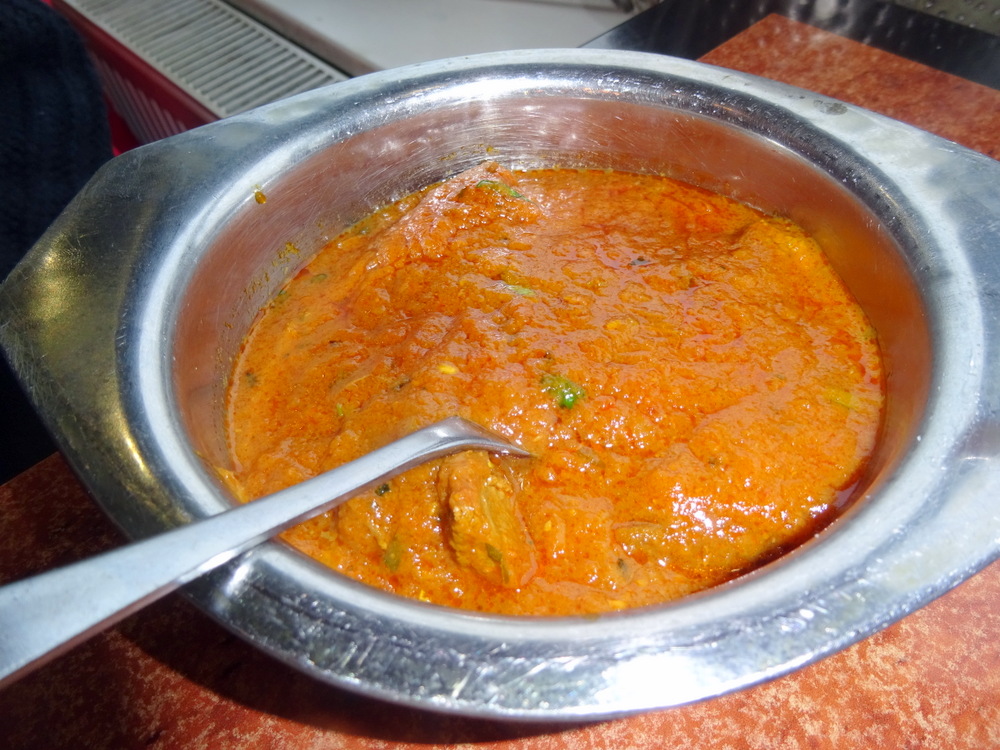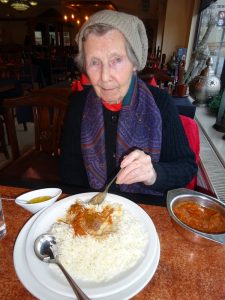 This was a simple Curry with Blended Masala and four decent sized pieces of Meat. The Masala-Rice Ratio was not Excessive, the Lamb was Tender. Mother Kept prodding the Meat, I couldn't fathom why. She was expecting Bones, one pays extra for Lamb on-the-bone at Lunchtime.
This is lovely – was today's canon. Mother was content, this is why we were here.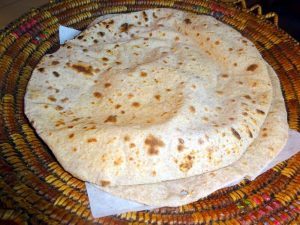 *
*
Two Large Chapattis were presented, one would have been enough. Piping Hot, Freshly made, these were the Finest Chapattis I have seen in a while, Light and Fluffy. I was paying as much for my Lunch as two Chapattis cost in Aberdeen. I would force myself to eat half of the second rather than have an entire Chapatti go to waste.
Mince (Keema) Curry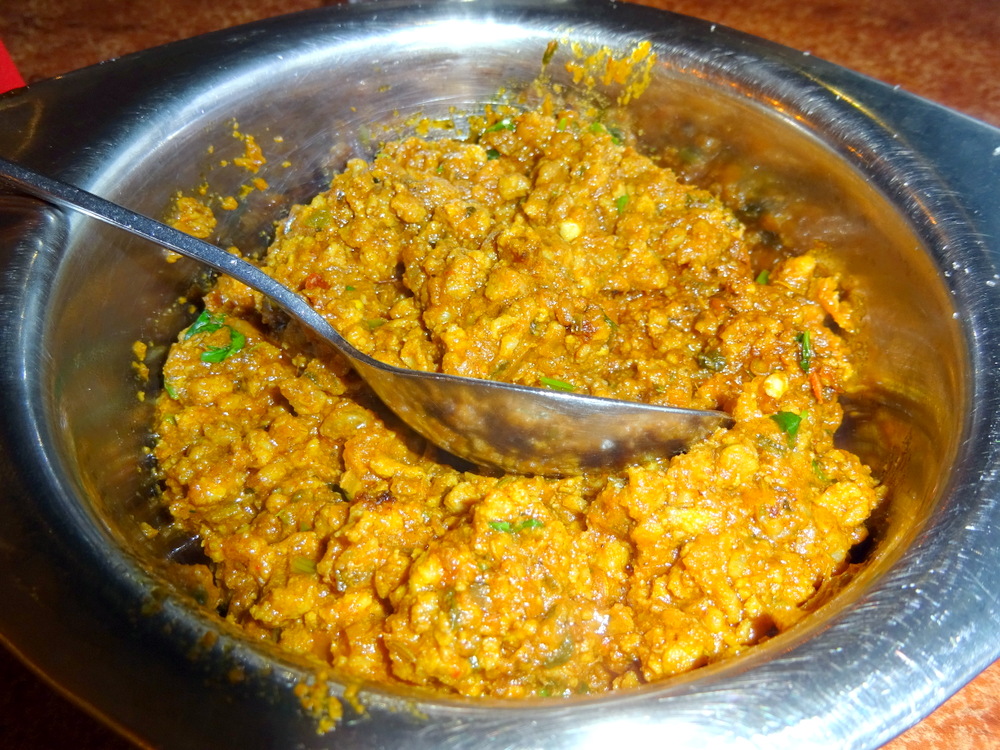 I only recall having Keema at The Village as part of the Ramadan Buffet, I doubt if I have ever ordered this as a Main Course. The Portion was not Huge, enough for Lunch, – well judged – would be an apposite description.
With virtually no Masala, this was a welcomed – Dry Curry – as far from – Soup – as Curry can be, yet still suitably – Moist. A Herb was visible in the mix, Methi I hoped, ah yes. Coriander Stems were also visible, this was a – Very Tasty – Keema. I would certainly have this again, the Chapattis being a major feature.
The Bill
£12.80. Simples.
The Aftermath
Mr. Baig spotted us and came over to greet.
How are things? – he asked.
I related my trip to München over New Year and my frustartion that Indian Mango is always closed at this time. 
The staff all go back to India for a month.
I speculated that given the student clientele they attract, there is less business over the holiday period. They still make the Best Fish Curry I have encountered – I reminded him. There's your challenge. Mr. Baig has forgotten he was going to attempt the presentation of a Dry Fish Chettinad-style Curry. So it goes.