4 Bridge St., Aberdeen, AB11 6JJ

First visited in 2015, Hector was dismayed to find this very special Curry House closed at the end of 2016. Perhaps initially aiming too much towards the top end of the market was Ambal's downfall. In May 2017, Ambal's Restaurant re-opened with the prices reduced. By the end of the year they were restored to their previous levels, and more in the case of the Specials and the Fish Dishes in particular. Time will tell if this is the correct strategy.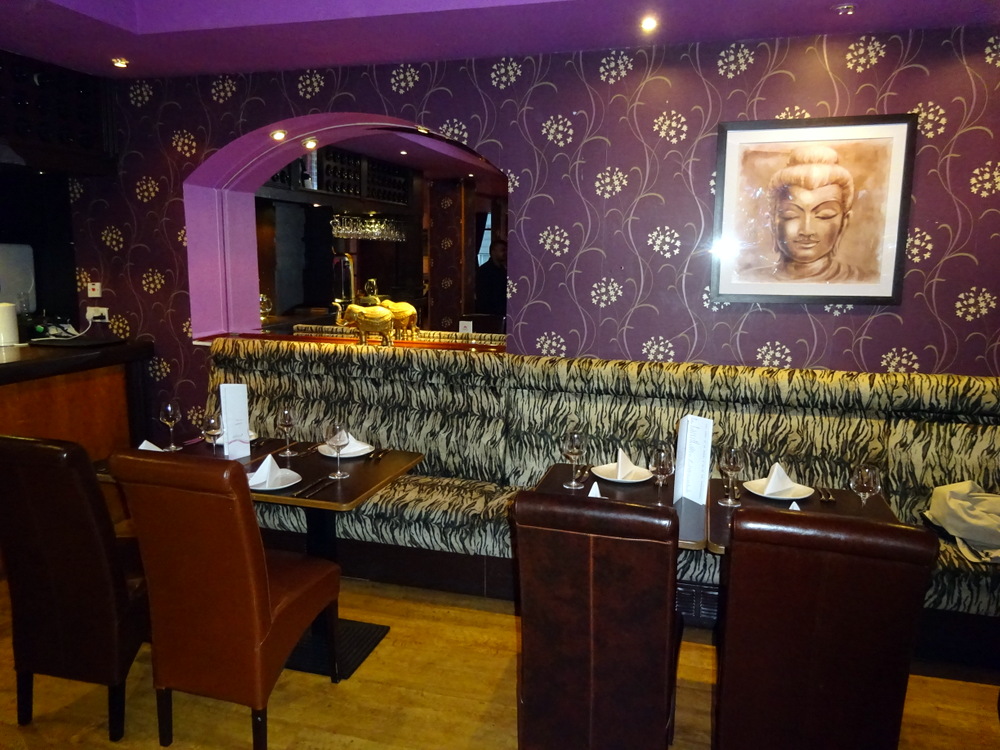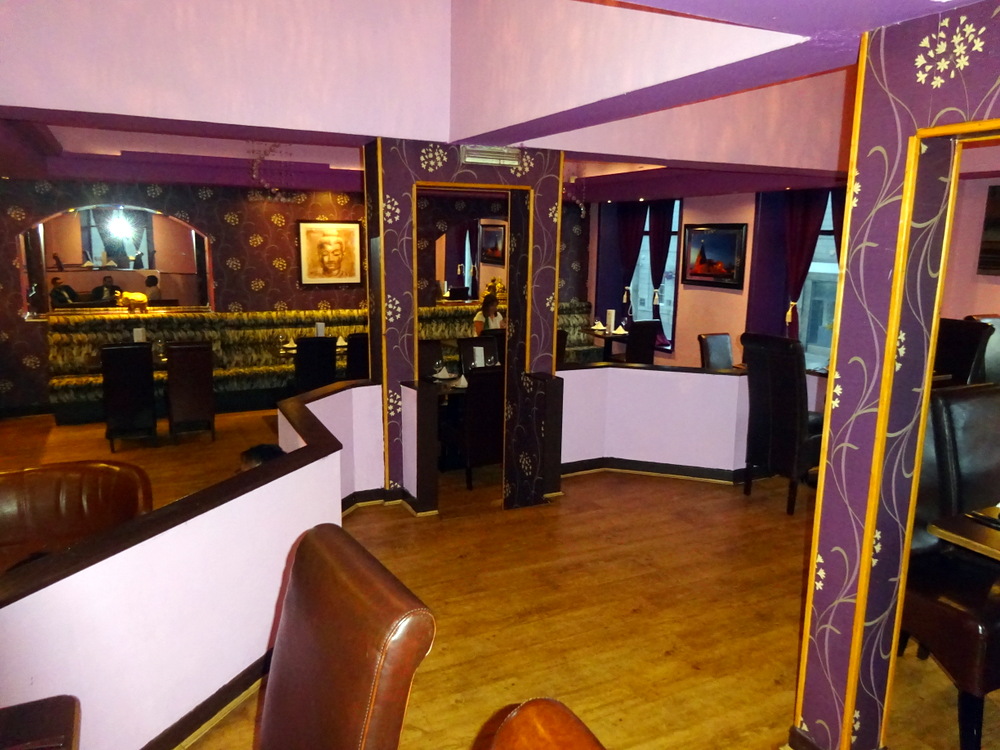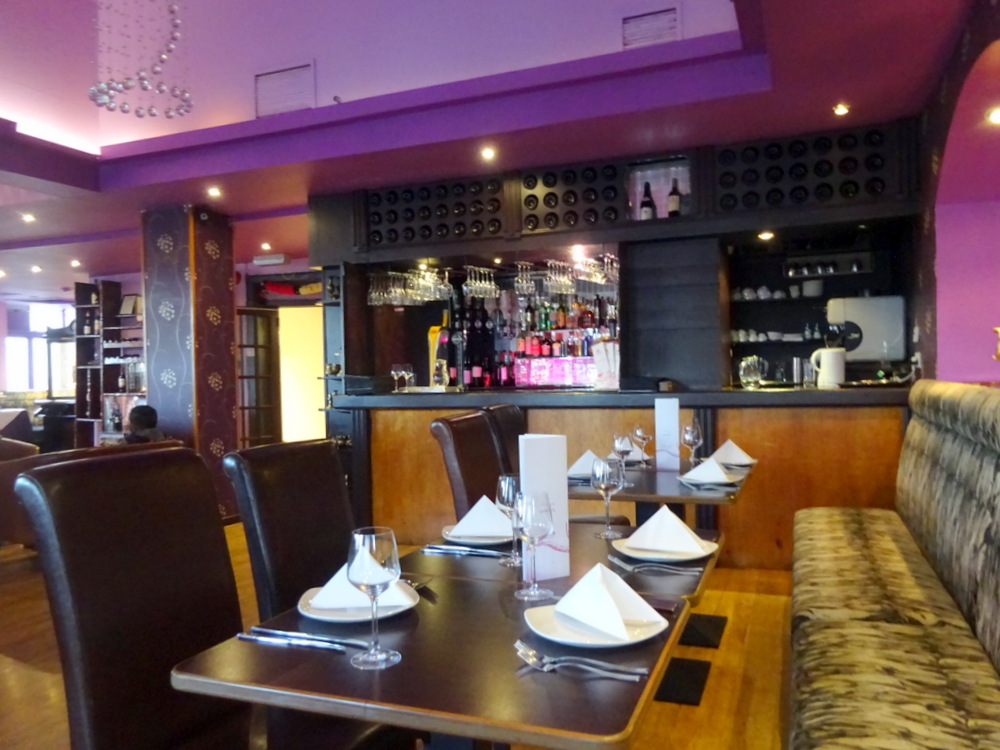 This first floor Restaurant is more spacious than most Aberdeen venues, one can dine here in comfort. There is also a full drinks licence.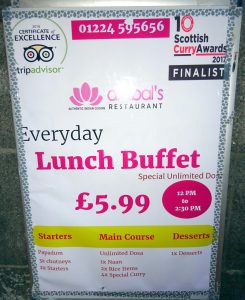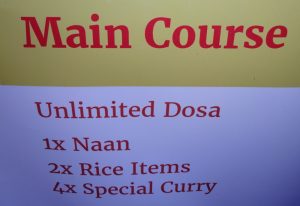 A Lunchtime Buffet (£5.99) is available every day from Noon until 14.30. This has proven to be a major success with those working in the city centre.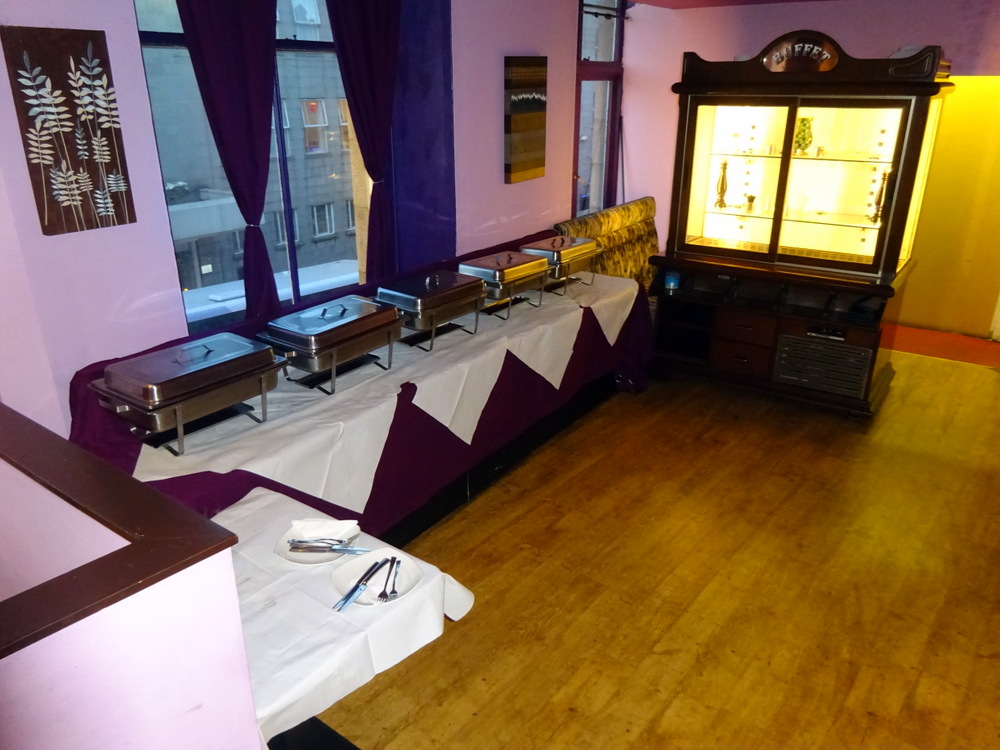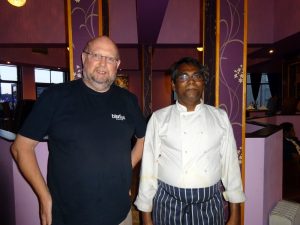 In my first visit after the re-opening, I was introduced to the Chef who proudly has thirty four years experience in preparing Indian Cuisine. Authentic Indian Cuisine is what is served at Ambal's Restaurant. When I first met Mein Host he informed me that he originates from Madras.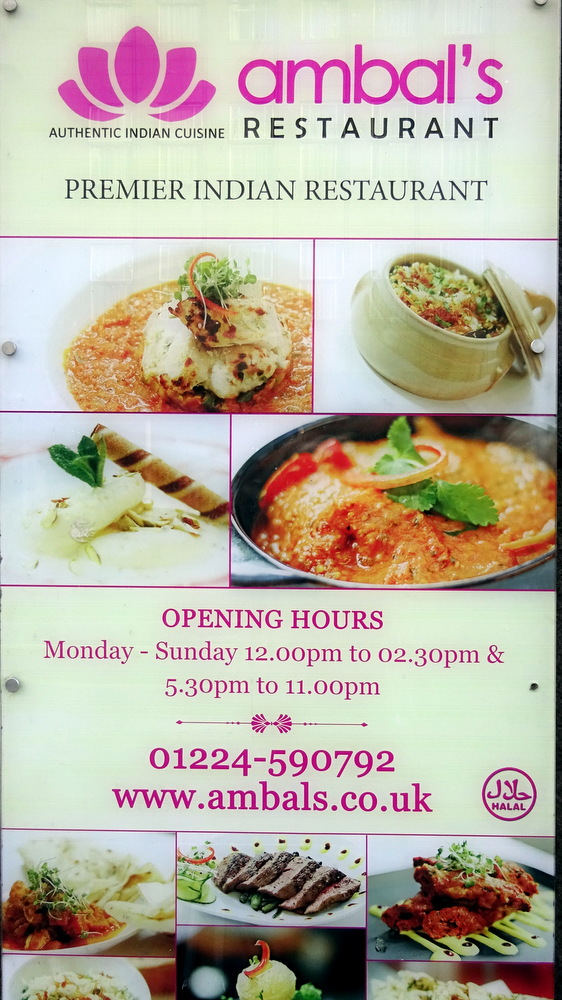 A Selection from the Menu
Extracts from the 2017 Menu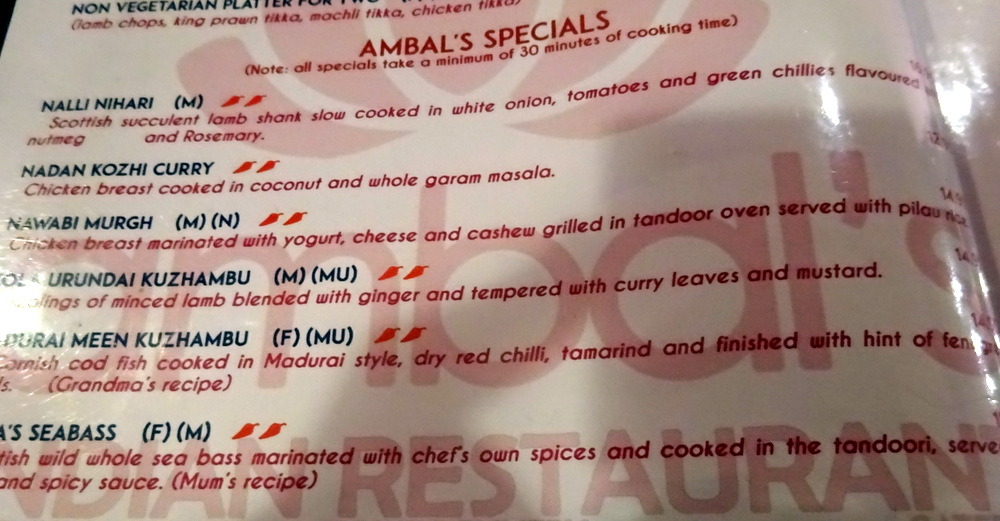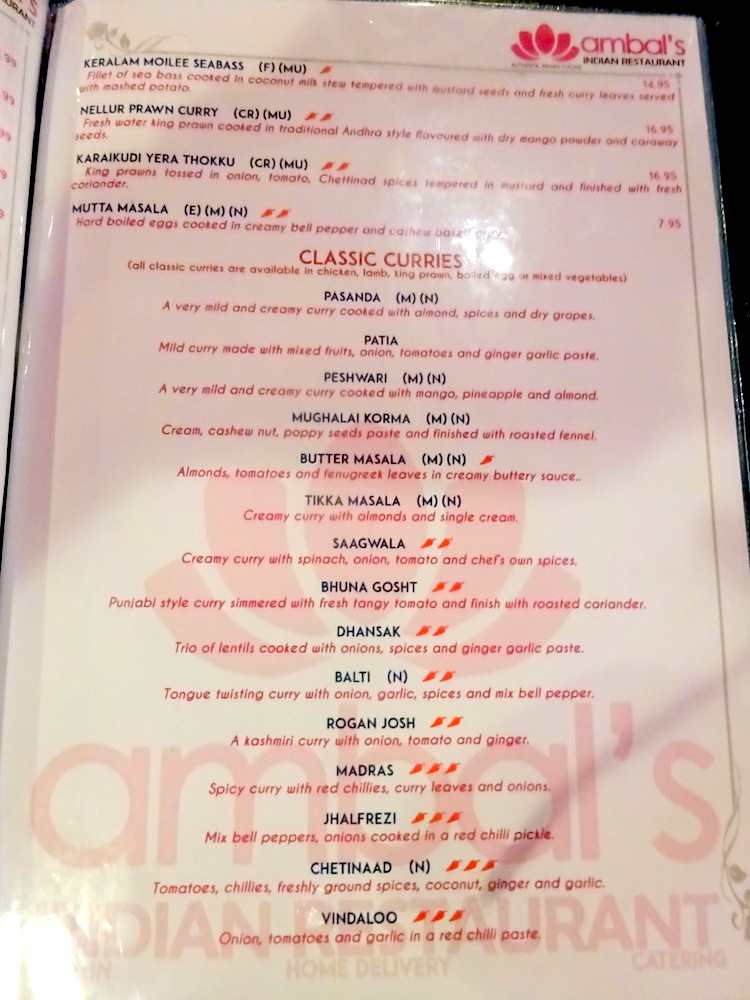 As is the norm in Aberdeen (except here), the price of Sundries is excessive.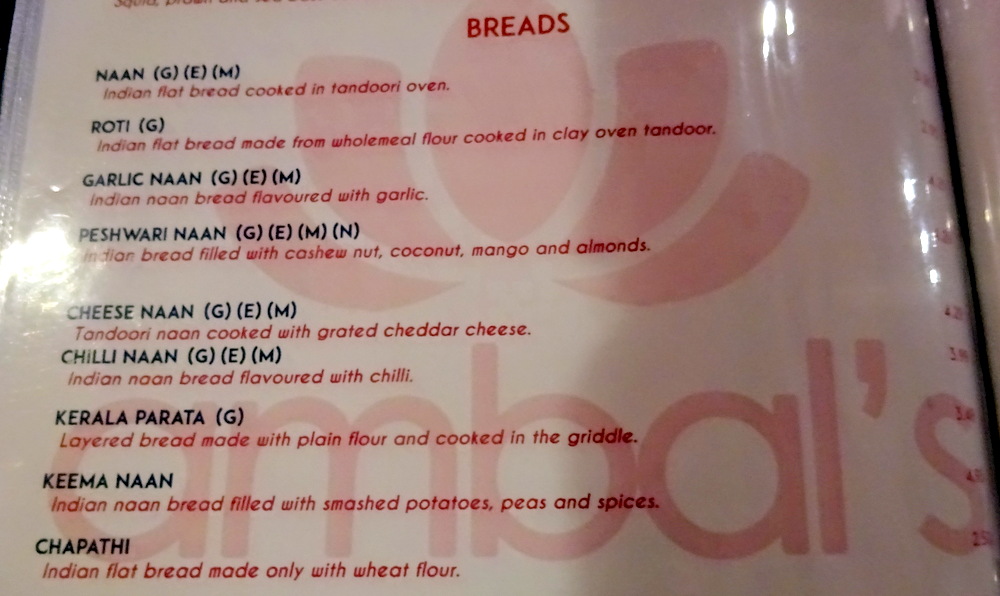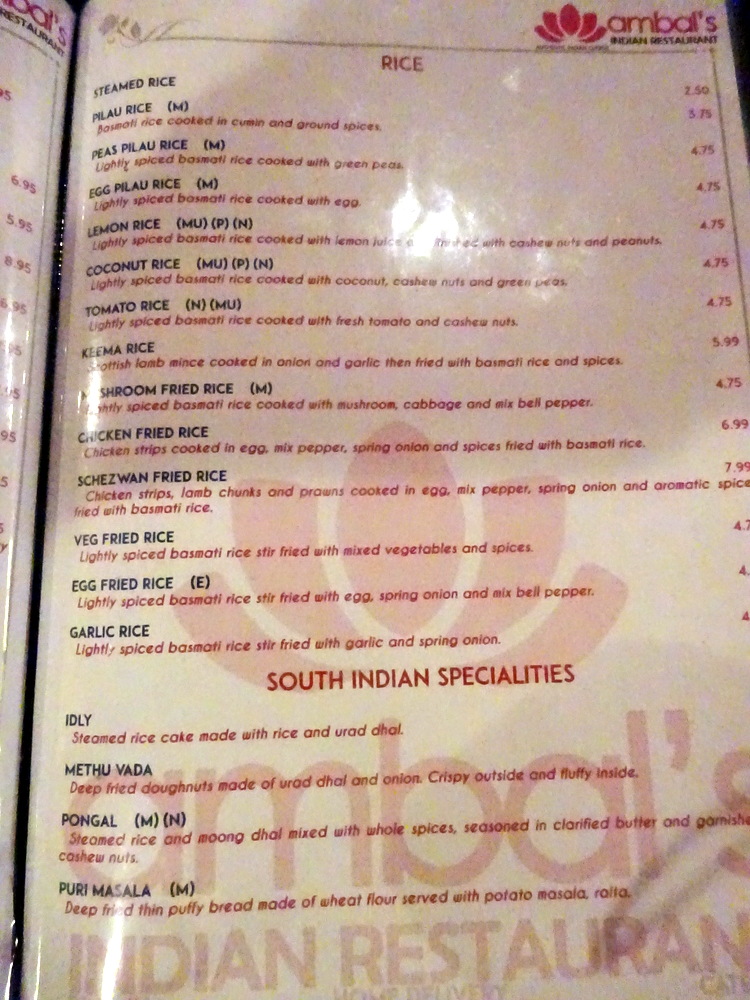 The Staff (& Hector) July 2017