delhi2go – 119 Oldham St., Manchester M4 1LN England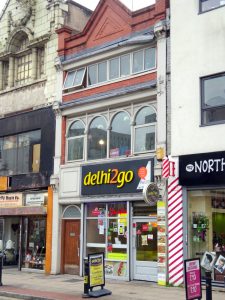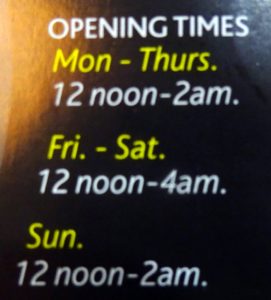 Late night Curry in Manchester's Northern Quarter has been difficult to track down previously. The discovery of delhi2go in January 2017 was quite a revelation. Here was Quality Curry (Kebaps, Wraps, Pizza etc) around the corner from the Ancoats Travelodge. They do open at Noon, however, the more traditional Northern Quarter Curry Cafes may well continue to attract Hector.
Ask for – Apna style –  to procure Curry as good as Chef can prepare it.
Ask for what you want, there remain a few inconsistencies: procuring metal cutlery, a Karahi not a plate.  A visit in January 2018 left much to be desired, so delhi2go is by no means perfect.  However, this page would not exist if delhi2go did not sell Outstanding Curry.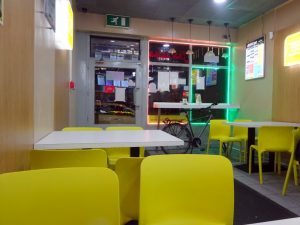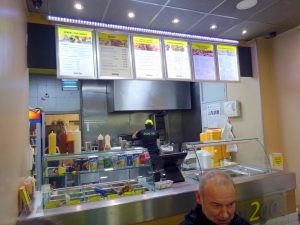 The 2018 Menu