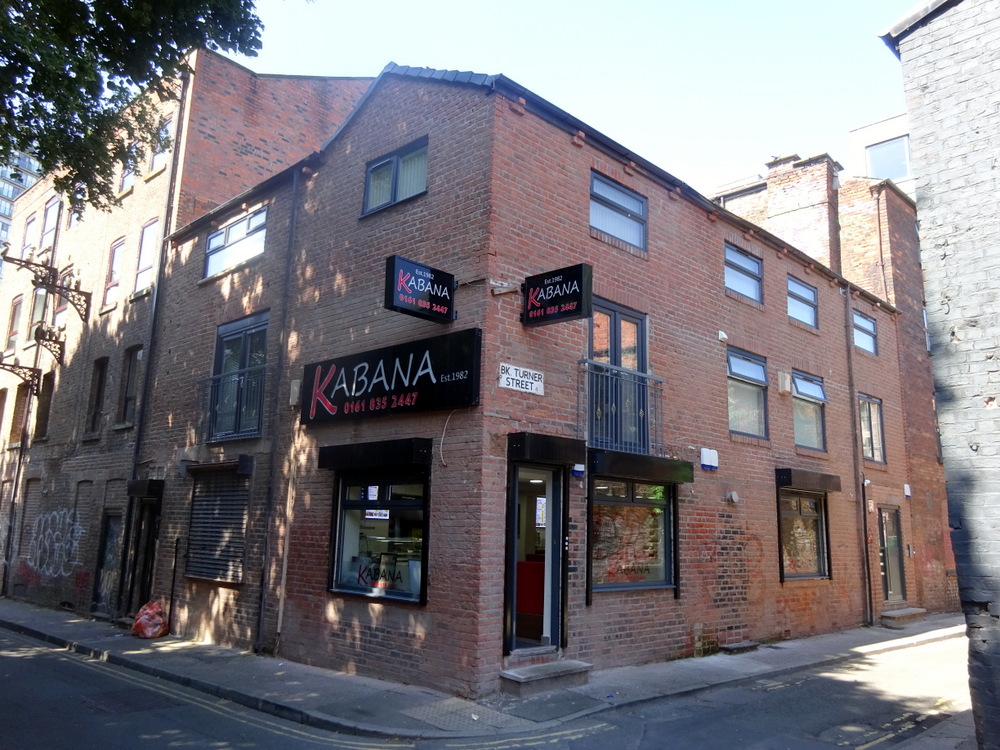 It took Hector a few visits to Manchester and the Northern Quarter in particular to experience Curry at Kabana  (22 Back Turner St., Northern Quarter, Manchester M4 1LQ England). With work limiting the visits to late Friday until Sunday Lunchtime, the Window of Opperchancity was small, Kabana does not open on a Saturday – or does it?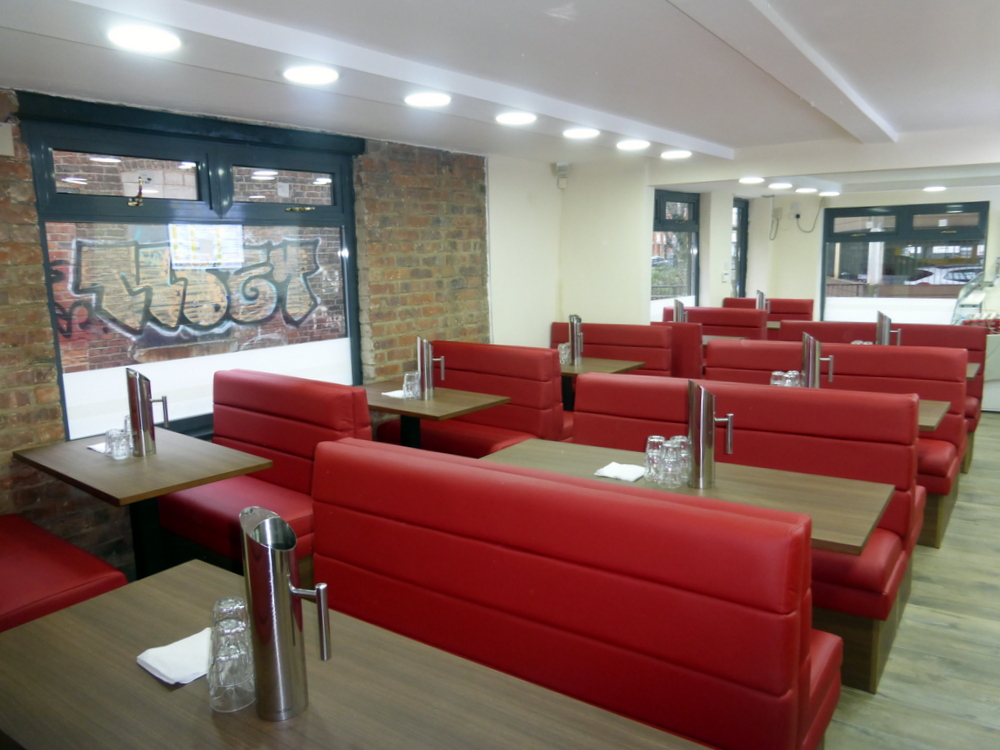 Prior to visit #1, research had suggested that Kabana was the standout Curry Cafe in this part of Manchester. Not a Restaurant by any means, the Food is cooked and kept warm over kettles. This is Indian Fast Food and suits those who who have business, or pleasure nearby. A couple of blocks from the Arndale Centre and a couple more to Piccadilly, Kabana may literally be a Back Street Venue; it caters for those who require a Cheap Lunch in informal surroundings. By 16.00, Kabana is closed.
The Welcome at Kabana is what makes this place stand out. Similar venues, also queued out at Lunchtime Monday to Friday. There one may get a nod of recognition, Rizwan, Mein Host at Kabana gets to know his customers very quickly, there is a genuine and hearty welcome, and not an interrogation.
Lamb is Hector's preferred Curry, though once I had – The Fish – I was not flying.
The Menu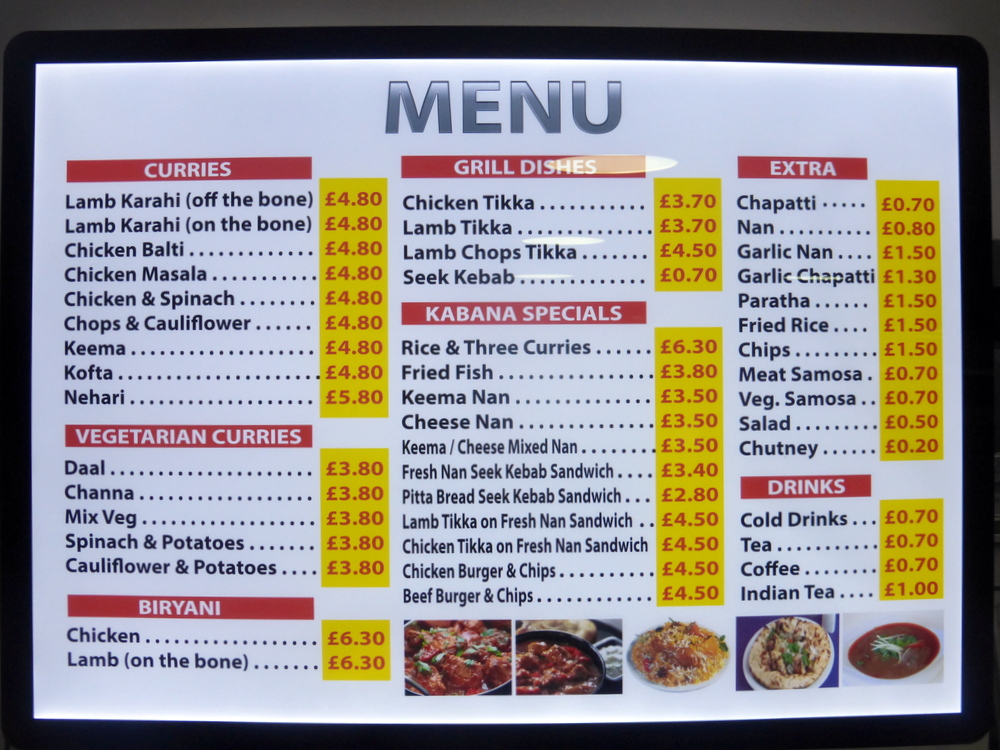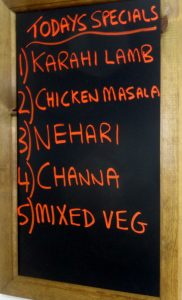 The Prices remain the same as pre-refurbishment.
Today's Specials are on – The Board
Kabana may well open on a Saturday in 2017, watch this website.
*
*
*
The Fayre
Karahi Lamb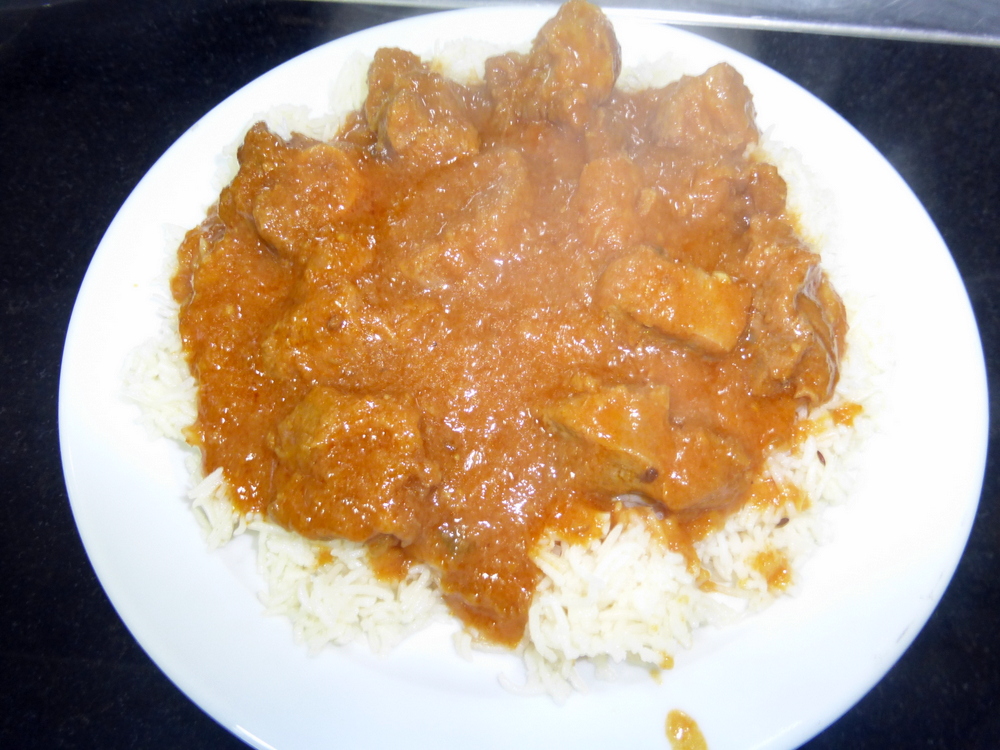 Keema, Peas and Potatoes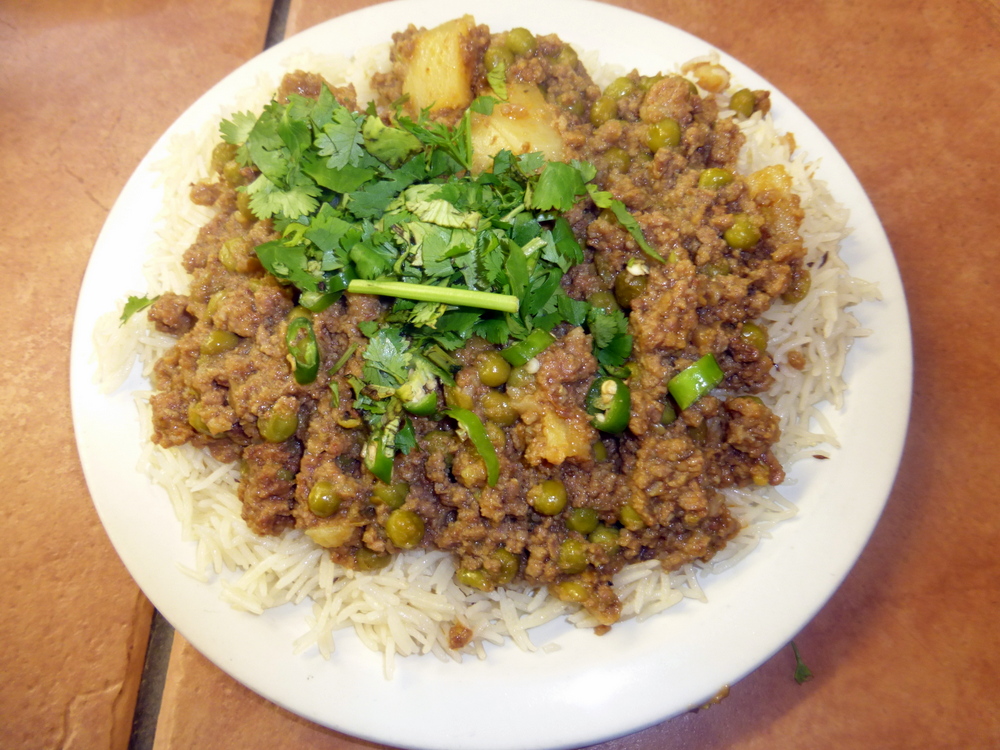 Chicken Balti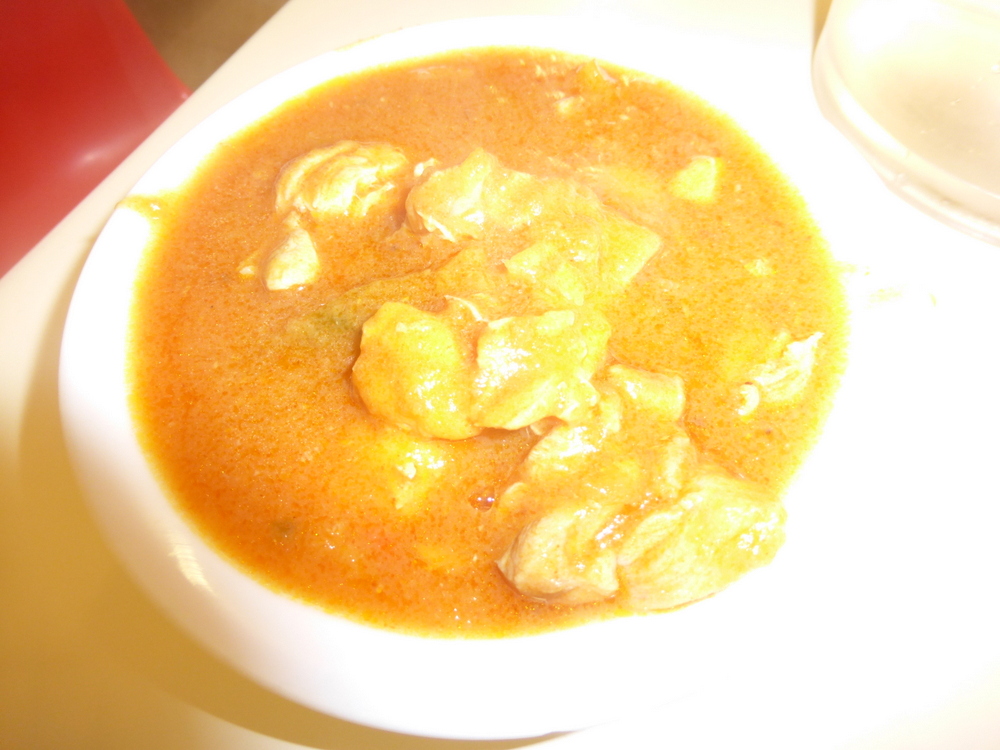 Masala Fish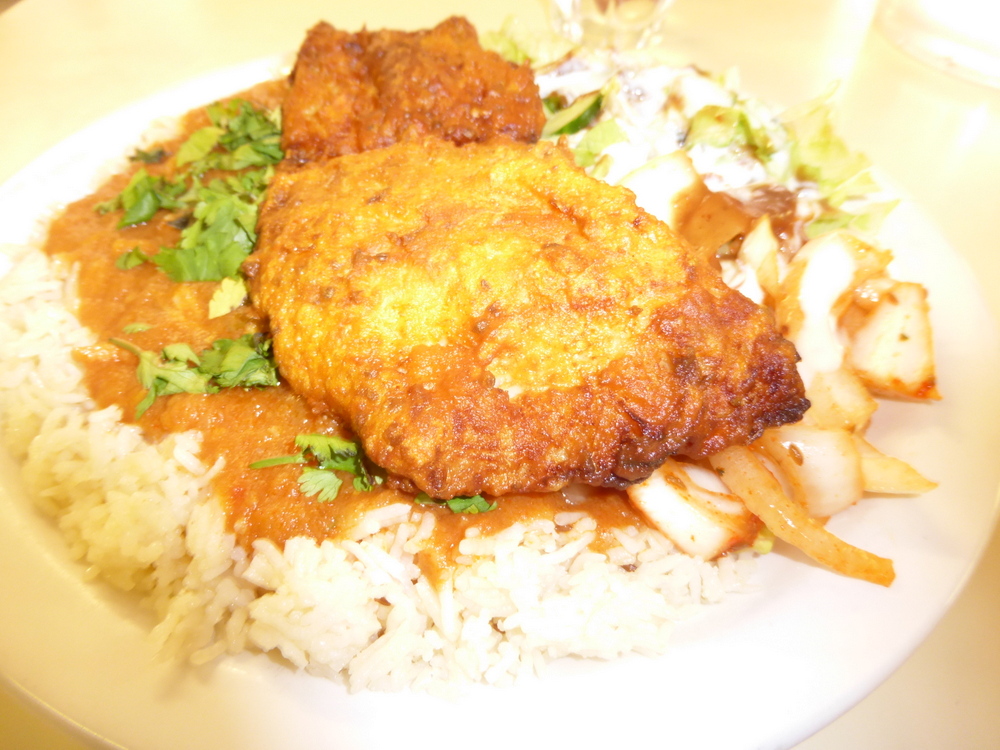 Lamb Chops on Biryani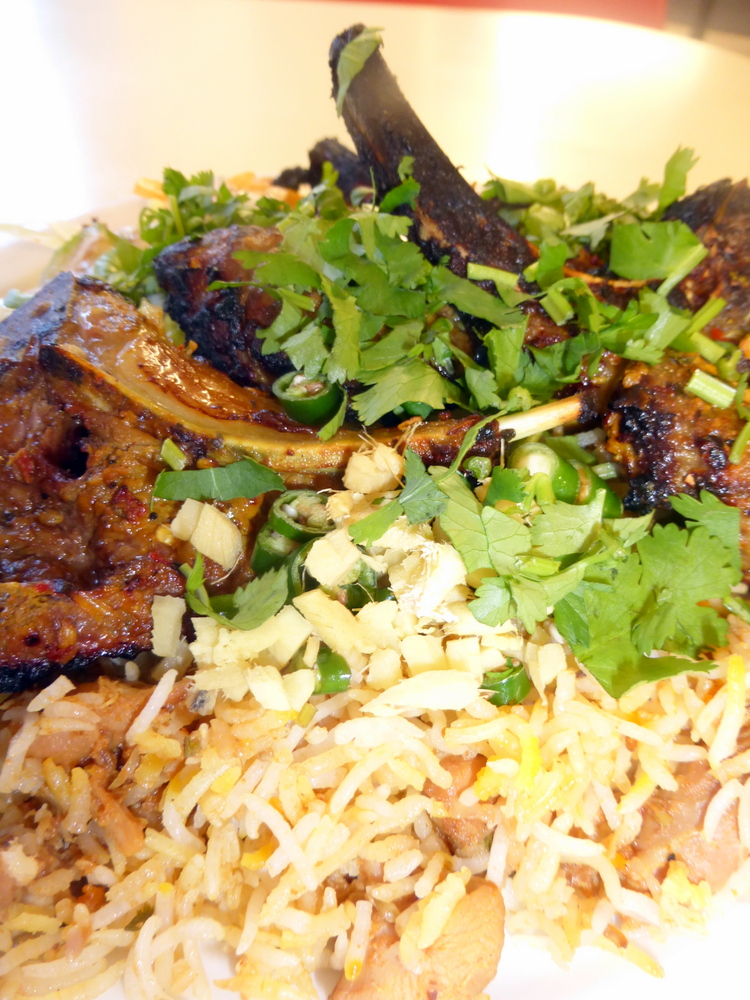 Vegetable Curry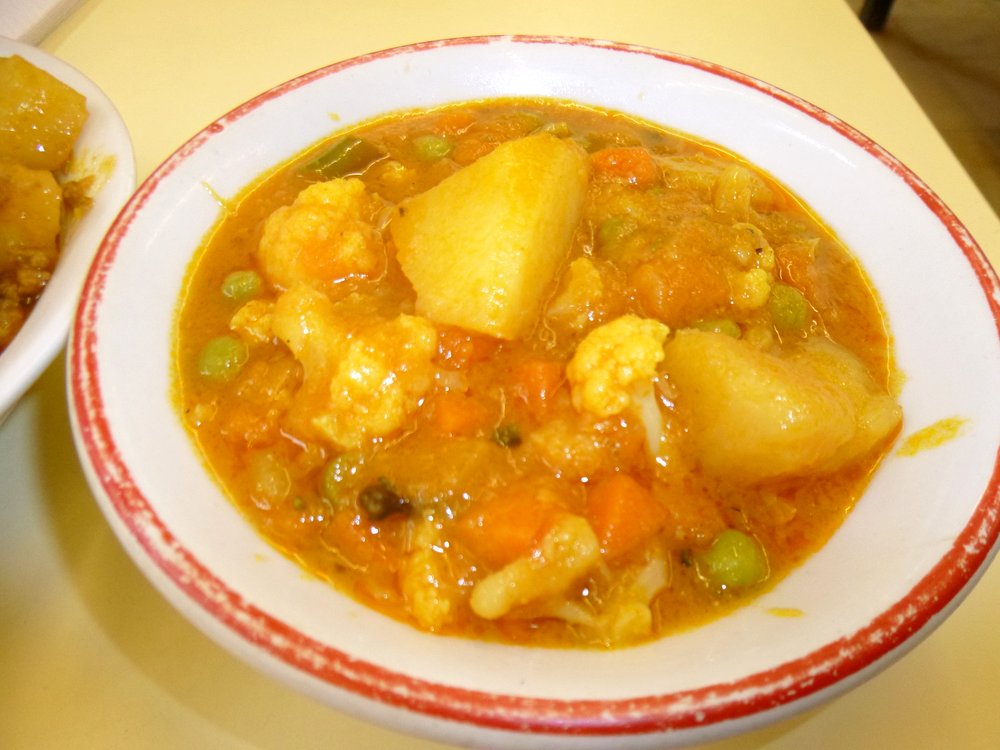 Lamb Nehari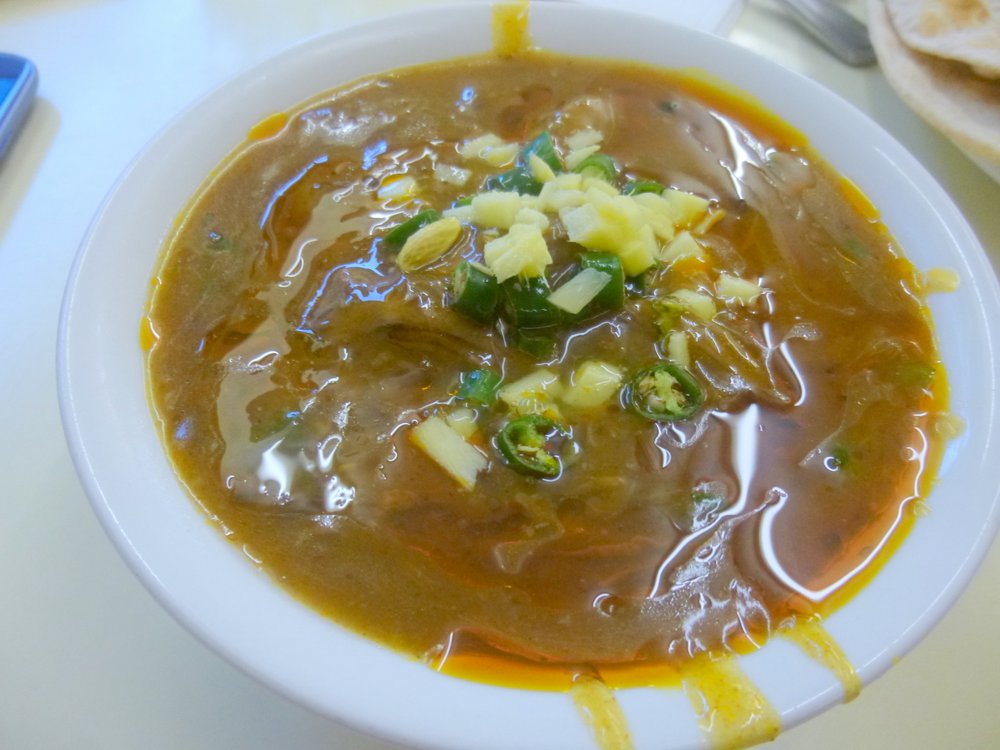 Chicken Biryani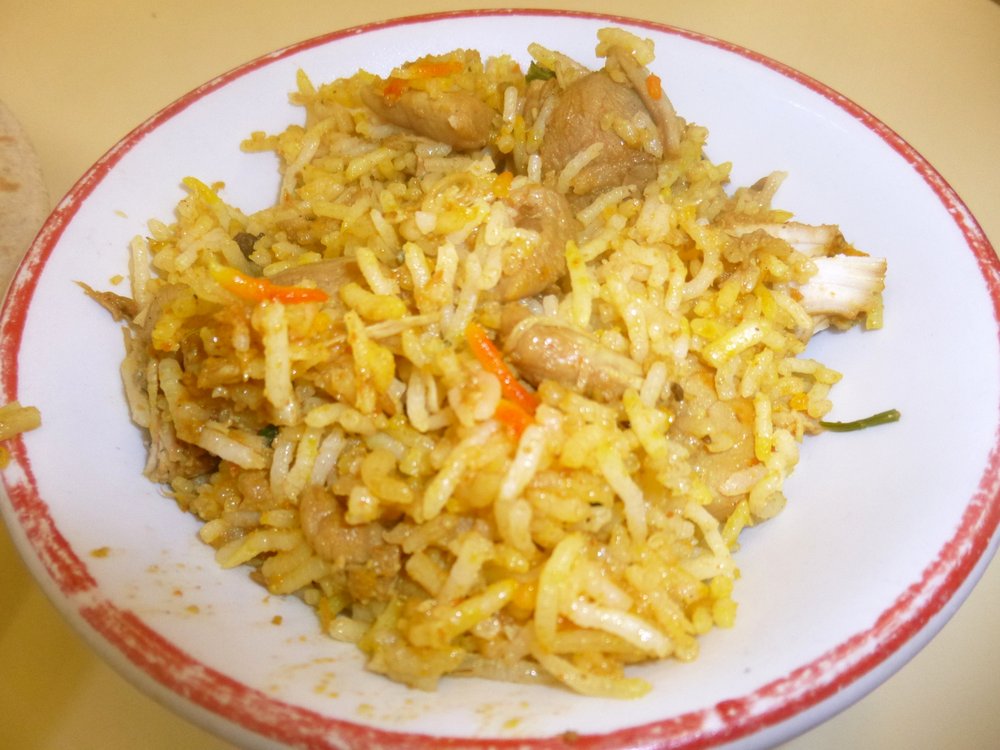 Chicken Spinach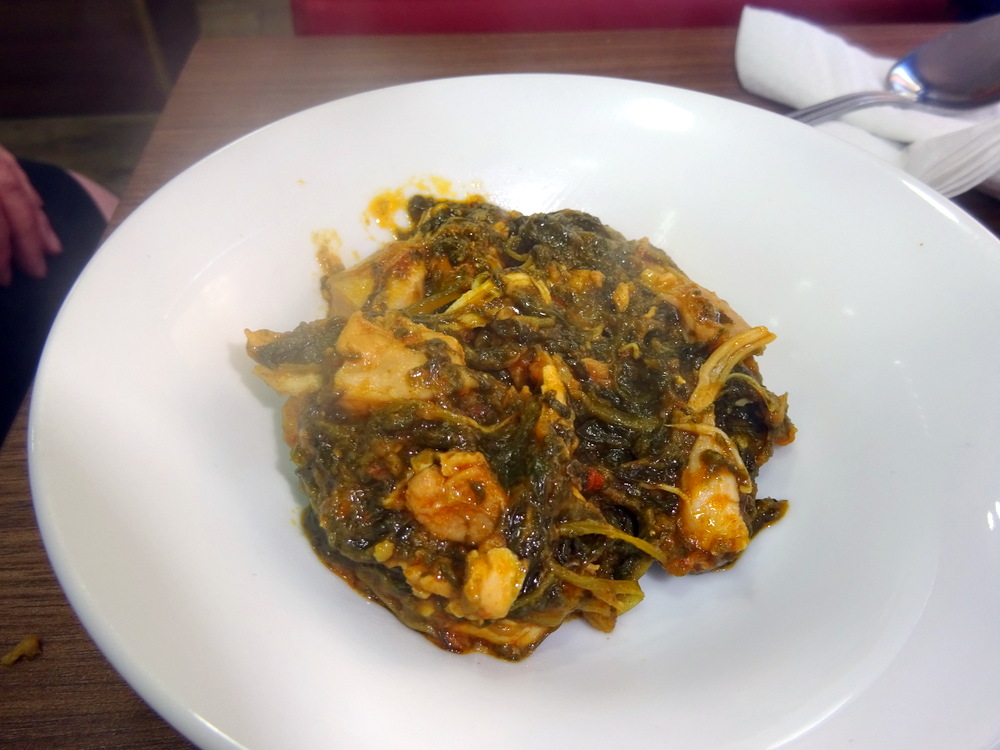 The Refurbishment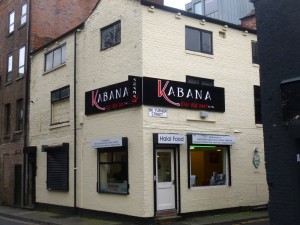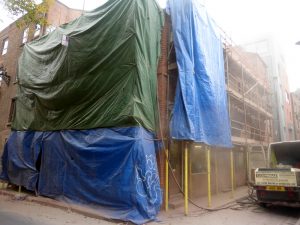 In November 2016 the exterior of the building was taken back to the brick, no more white paint. Note how many buildings in the Northern Quarter have gone, how many are derelict, and the gap sites. Hopefully this will please The Planners and keep The Redevelopers at bay.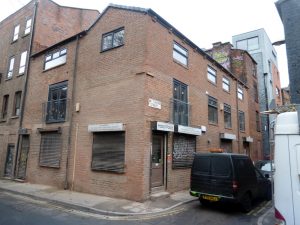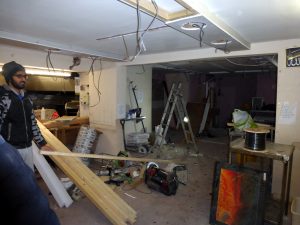 In January 2017 Kabana closed, it was time to transform the interior. Hector was able to monitor the progress and was the first customer to cross the threshold on Sunday, January 22nd for the Re-opening.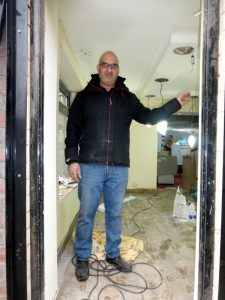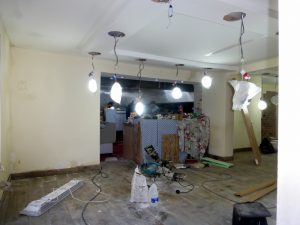 New Facilities too.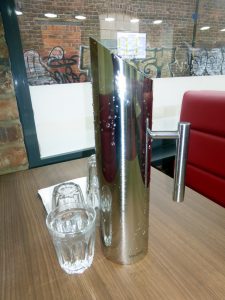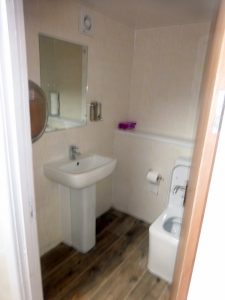 Hector and Rizwan
Keep calm and Curry on, Rizwan, take care.
Hector is retired and lives in Glasgow.