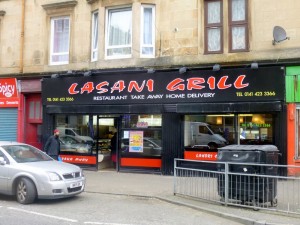 Lasani Grill (223-225 Allison street, Glasgow, G42 8RU) has been operating under this banner since January 2014. From the outside Lasani Grill appears to be a Takeaway Venue, however, there is a substantial Dining Room which is more attractive than the most of the Curry Cafes in the area.
Hector has been celebrating the joy of Govanhill Curry since the earliest days of Curry-Heute.  With the Desi Curry Palace and Sheerin Palace also on Allison St, and Yadgar, who set the Standard for Glasgow Curry, one block north on Calder St., competition is fierce.  These two streets plus the three outlets on Victoria Rd, set high standards.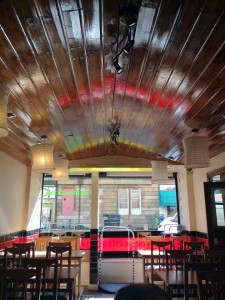 En route to Sheerin Palace or Yadgar, Hector has passed this address for years. First it was the Chicken Hut, then more recently Lahori Grill, neither were visited. Did the change of name register in the subconscious? Instinct made Hector pop his head in the door in the Spring of 2014, Curry was evident. The Menu contained the magic word – Desi.
Desi Karahi would have to be explored.
The first visit revealed a Very Good, better than Mainstream, Karahi Gosht. One had the feeling that there was Something Else.
The White Karahi was mentioned, this had to be sampled.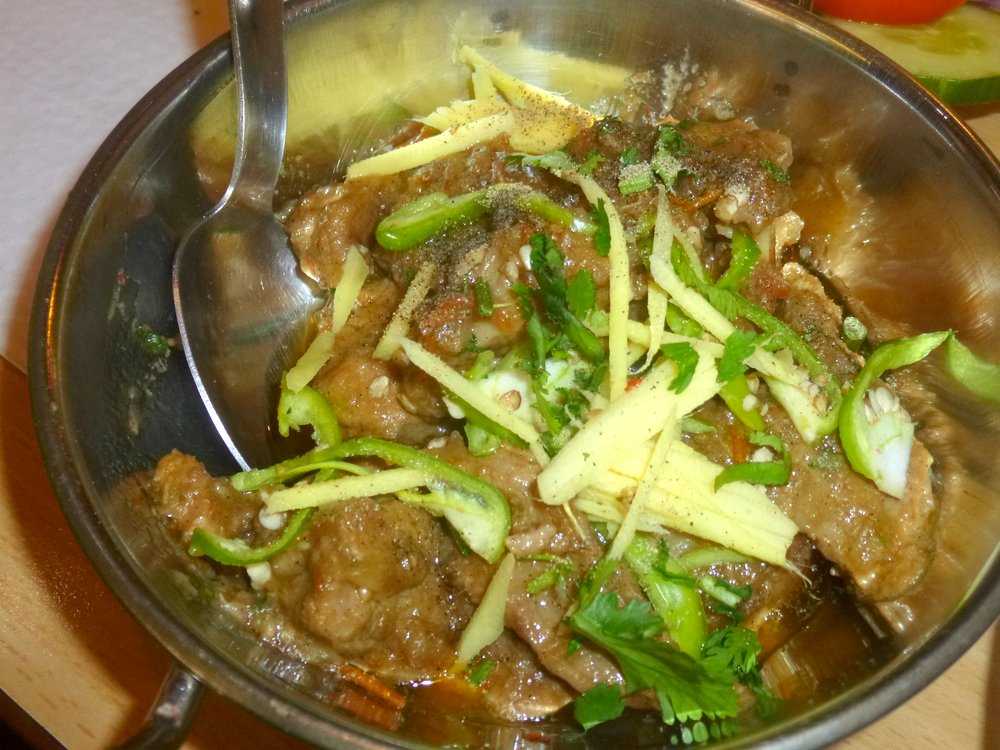 This is not Indian Curry, but has its origins to the North and West, even beyond, the Indian Subcontinent. Paprika, Cayenne and Chilli Powders have no place in this Wonderful Dish. This style of Karahi was first experienced in the much missed Khyber.
With less emphasis on – White – Chef Khalid has been impressing Hector and his Fellow Diners with what is officially called – Fresh Lamb Karahi on the Bone. At £22.00 per Kilo, ordered in advance, this has set a new Benchmark.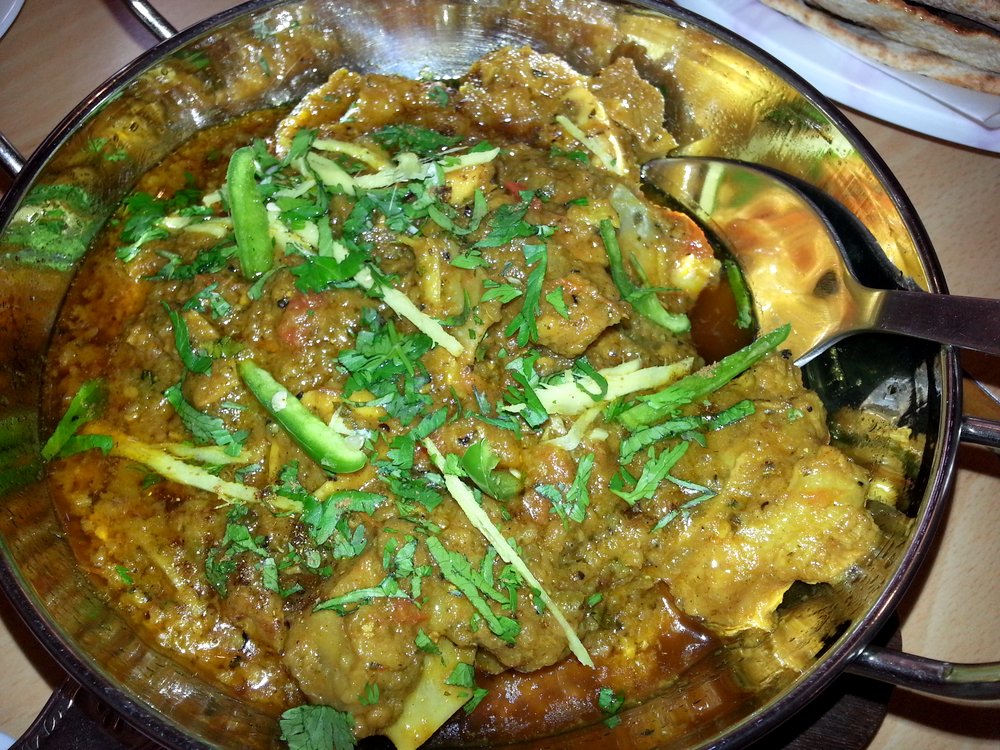 Khalid has been working at this Venue since the days of the Chicken Hut. He took over the business in January 2014 and the re-branding – Lasani Grill – was unveiled. His co-Chef, Saeed, joined in the summer of 2014.  Around this time, the original co-Chef left for the Desi – Curry Palace along the street.  Whose was the White Karahi?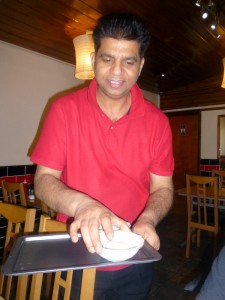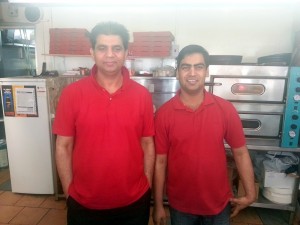 The New Chef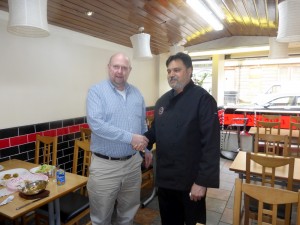 2015 sees the arrival of Chef Habib after some ten years of service at Yadgar around the corner.
The Array of Curry and Kebabs
A range of Mainstream Curry Dishes are on offer for those wishing to dine in or Takeaway.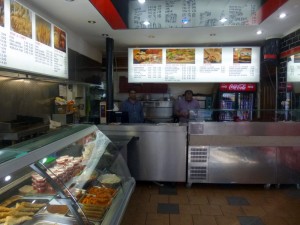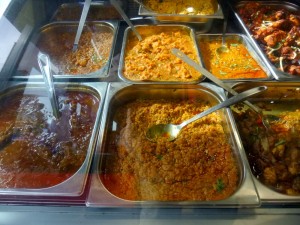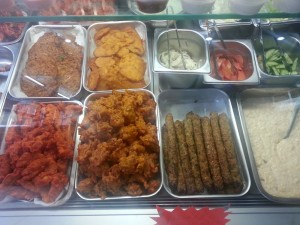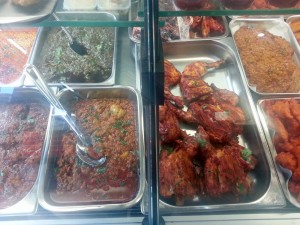 Lasani Grill Salads
The warmth of welcome has been a feature of every visit. The Salads speak volumes. This is how to welcome customers.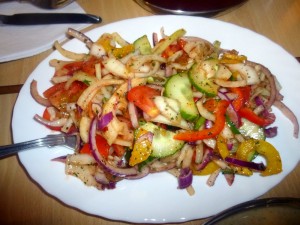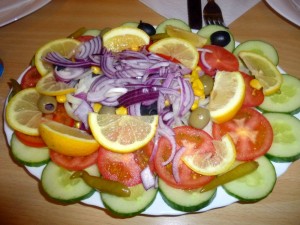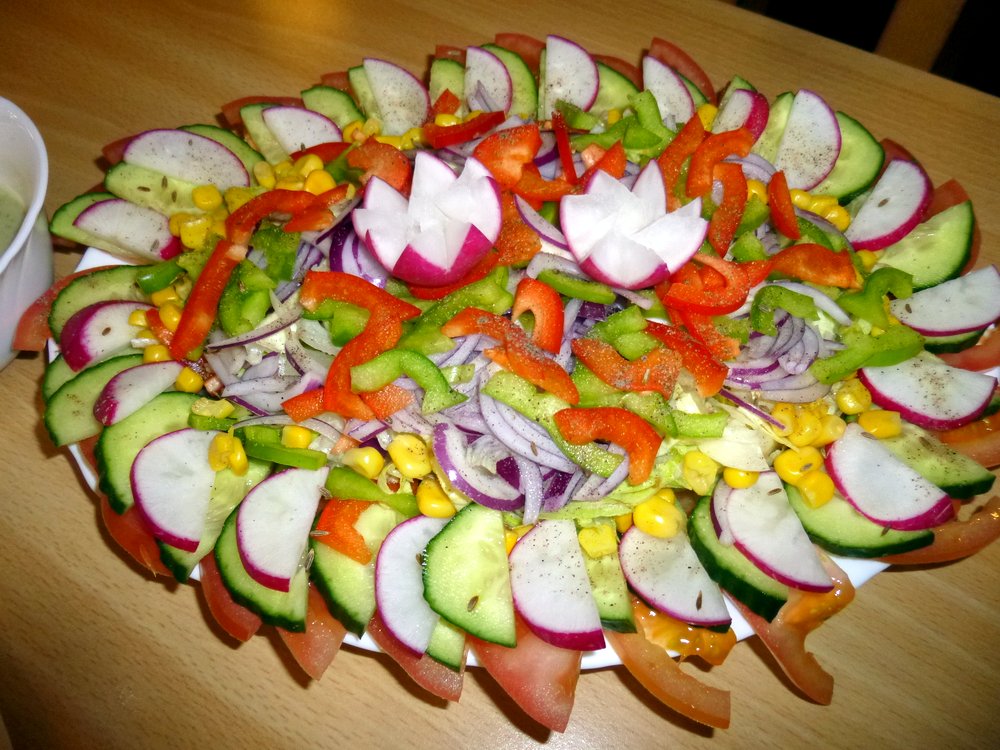 Lasani Grill Desserts
The Thank You for coming is manifested in a sample of the Array of Desserts on offer. Complimentary Dessert at the end of a meal is always appreciated.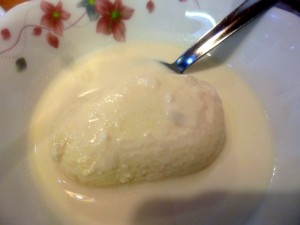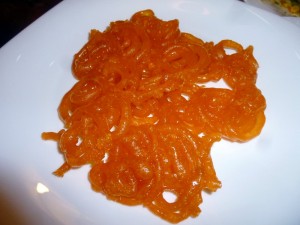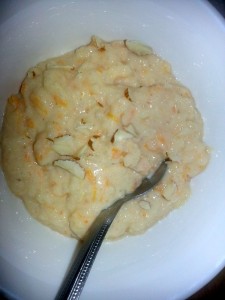 The Undiscovered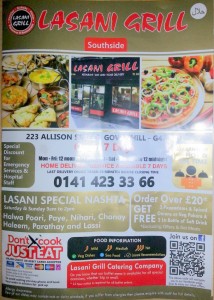 The Menu advertises Breakfast.
To be continued….