Lazeez Tandoori – 191 Dalry Rd, Edinburgh EH11 2EB  Scotland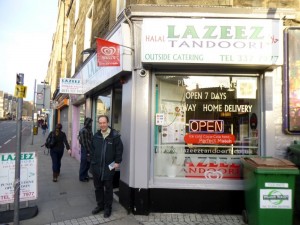 From its inception, the Tagline for Curry-Heute has always been – More than a Glasgow Curry Blog. Glasgow, the former Curry Capital of the UK, where Punajbi Cuisine dominates. Edinburgh is quite different, Punjabi Cuisine is less common in the east of Scotland which is why it was brought to my attention by Curryspondent Neil.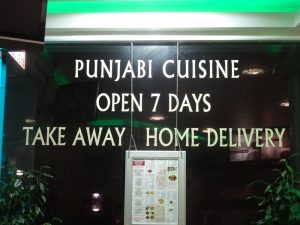 My first visit to Lazeez Tandoori in 2014 was some ten years years after the business was established. Edinburgh's most celebrated Curry Guru – Mr. Snax – who also admits a preference for Glasgow Curry accompanied. If this venue meets our standards, then it has to be recommended.
Lazeez Tandori is primarily a Takeaway, they Deliver also. A handful of tables become occupied quickly, if one wishes to guarantee a seat then off-peak dining is suggested. There are no frills here though proper crockery and cutlery is provided when one sits in.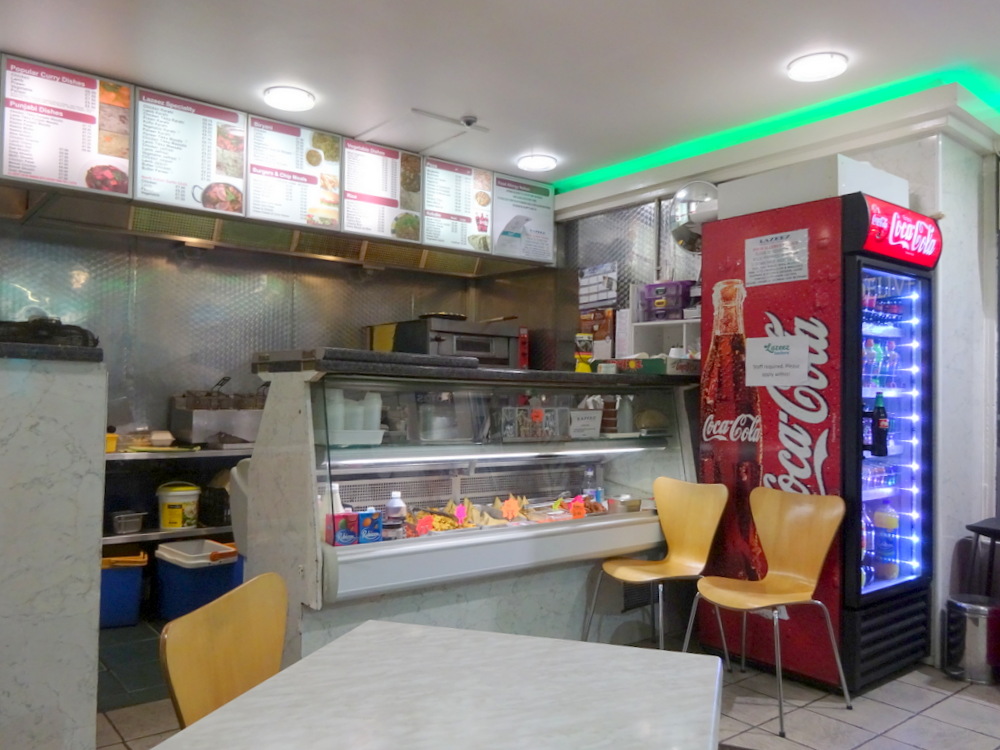 The single toilet is accessed by walking through the kitchen. Ask if necessary.  They aim to please.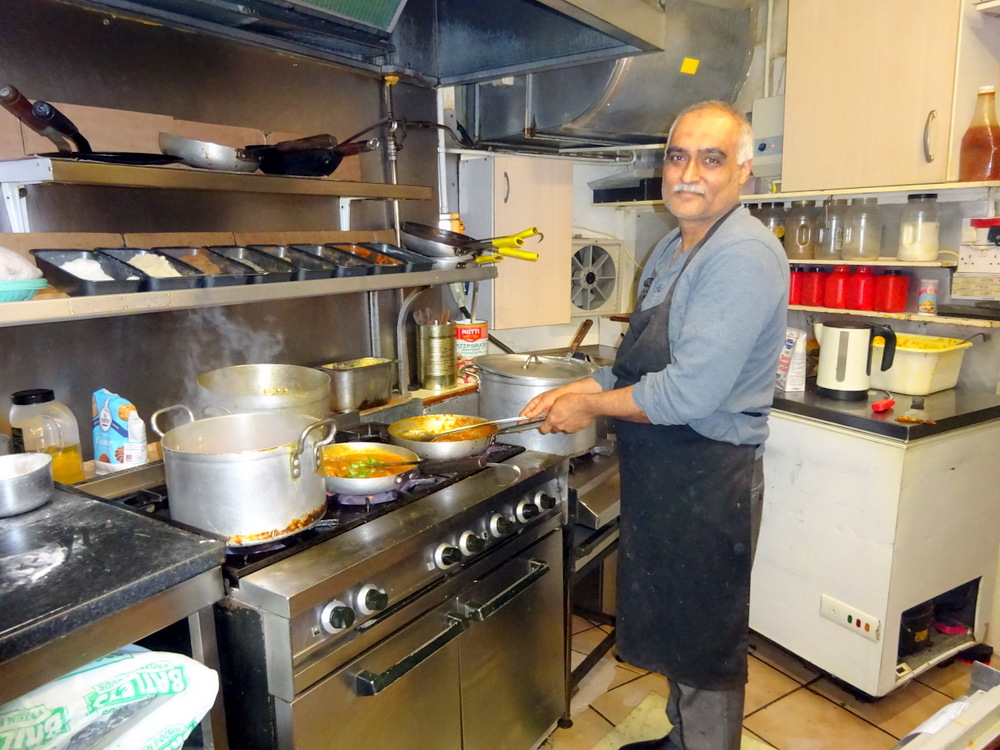 Hector's favourite part on any Menu:

The 2018 Menu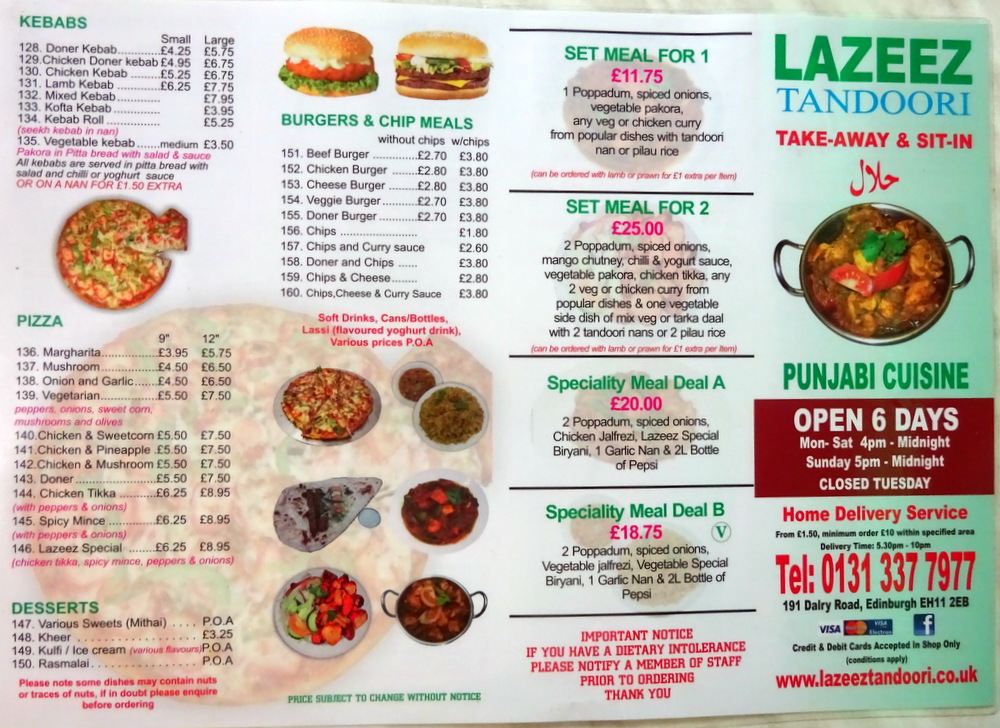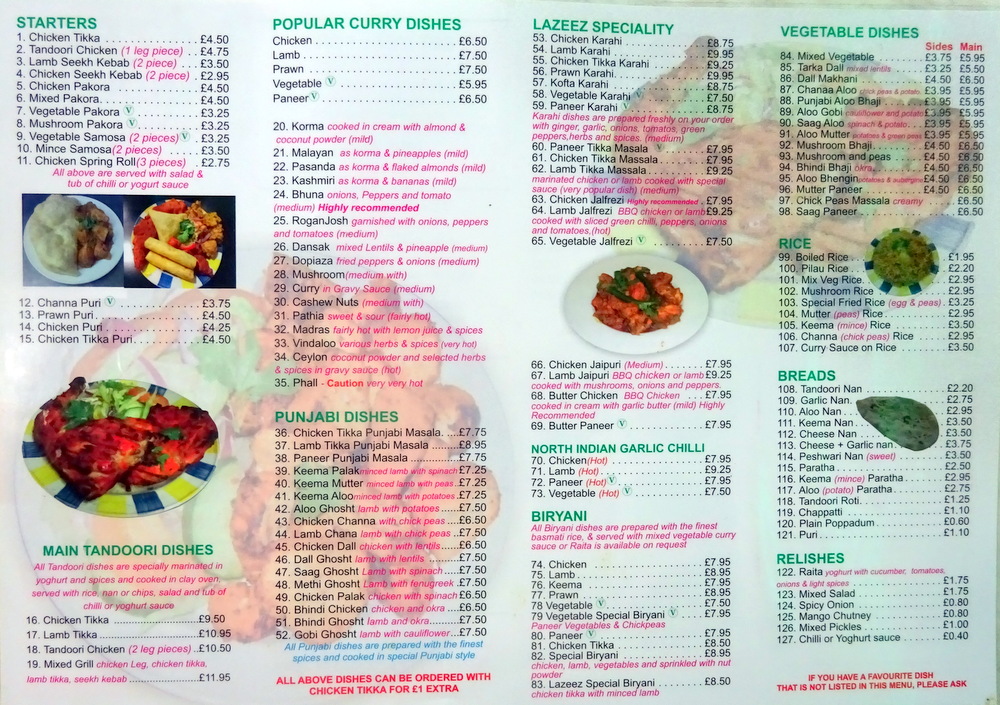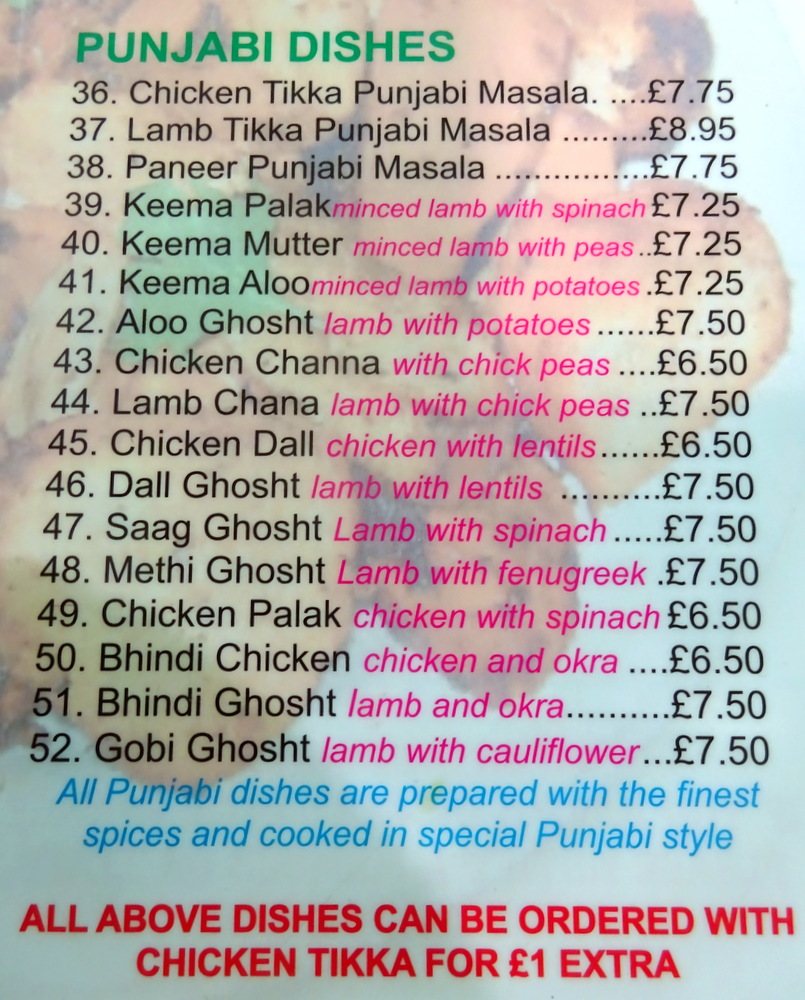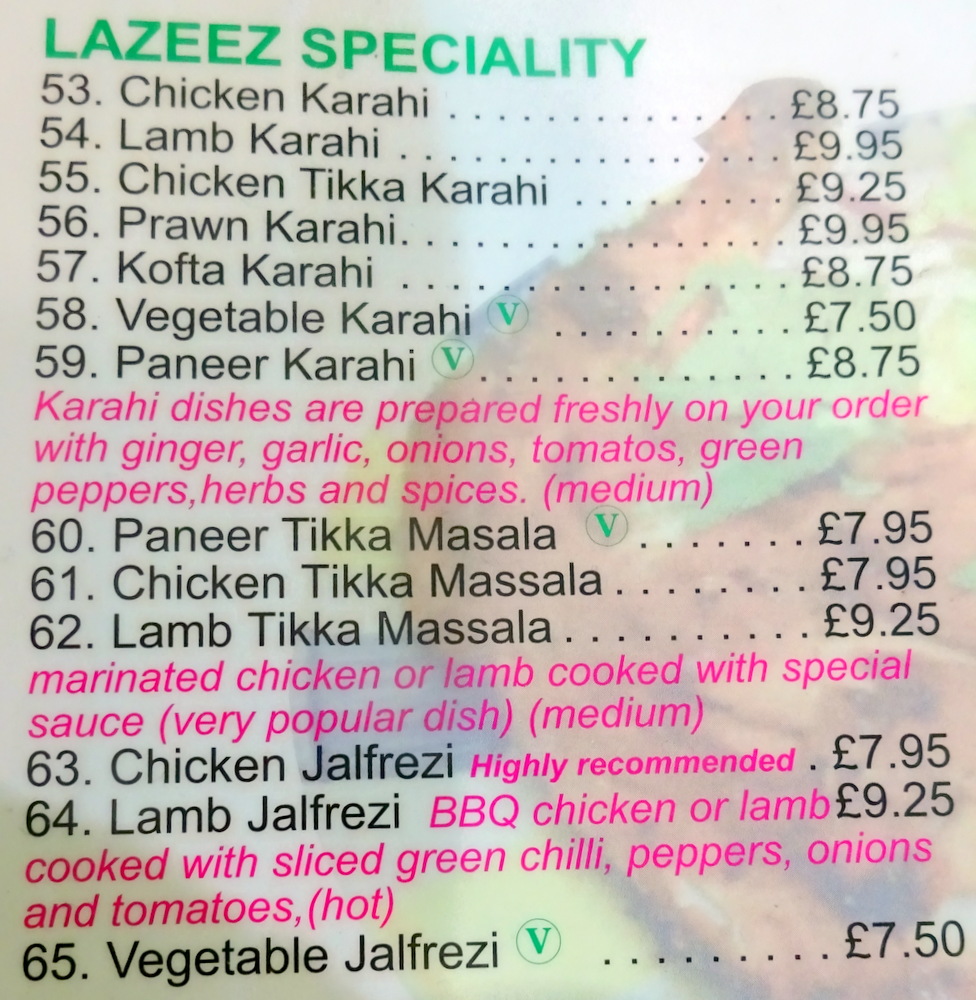 The Fayre reviewed so far