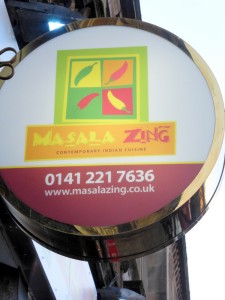 With three Curry-Heute recommended venues nearby, Manoj and Nasif have their work cut out. Along with The Chef, the three took over the ailing New Café Salma towards the end of 2014. 2015 sees the re-branding, the joyous days of Hassan at the original Café Salma are now laid to rest.  Masala Zing (523 Sauchiehall St, G3 7PQ) is located just west of the M8 at Charing Cross.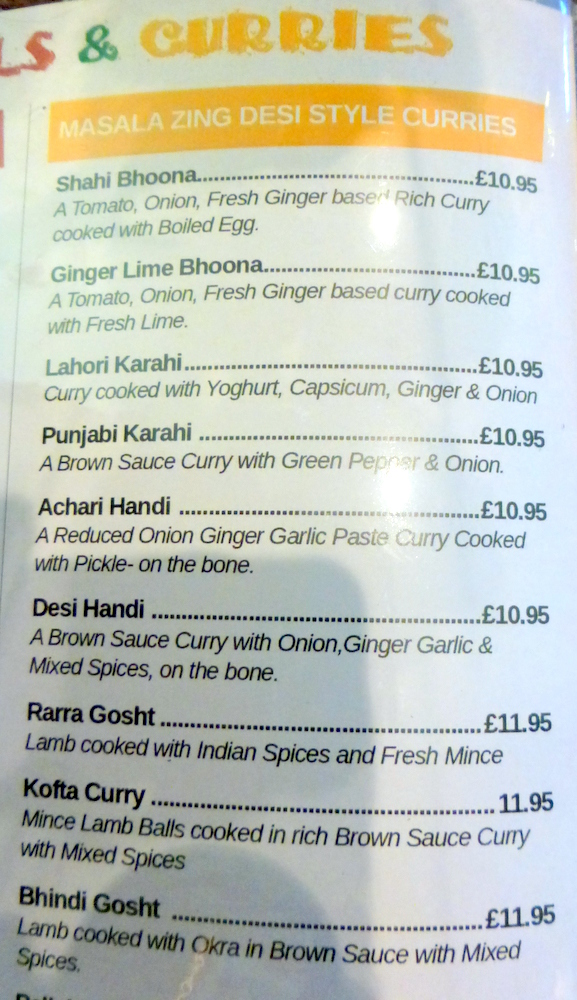 Serving both Mainstream Curry Dishes and an extensive Desi Section, the Menu is augmented by maintaining the Moroccan Dishes that Café Salma pioneered. There is surely something here for everyone.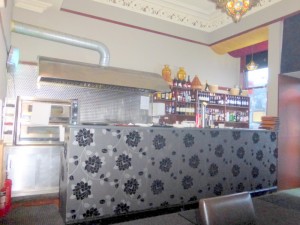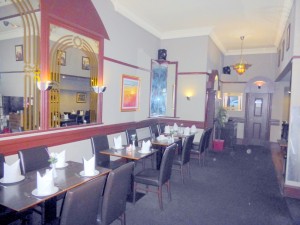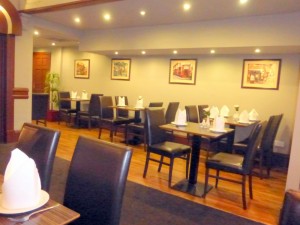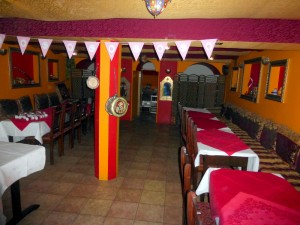 At street level one finds the main restaurant. The removal of the former upstairs kitchen has given a greater sense of space. Downstairs, where gentlemen may find the facilities, there is another dining room which can accommodate larger groups.
Update June 2015
Manoj and Nasif have moved on leaving Akhtar and Chef Assif.
The premises closed.
Update September 2015
Masal Zing reopens as Mia – Sugar and Spice