Omar's Balti House–  46 Great Horton Road, Bradford, West Yorkshire, BD7 1AL
When my first favourite Bradford Curry House became a Russian Vodka Bar around 1997, I was forced to relocate.  Kashmir and The International had already been sampled.  The Paneer Gosht at Omar's  became my Bradford Curry of choice for a couple of years.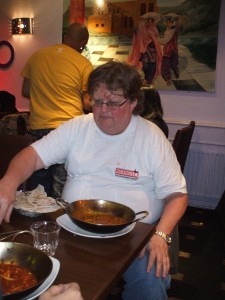 September 2007 was my first  Bradford Curry with Mr Holden who even let me choose the venue.  Still I bow to his local knowledge, however, the Curry here has always impressed.  Perhaps their famous Naan Bread Challenge has obscured the quality of the Curry.  One simply cannot finish their Naan.  Size is not everything.
*
*
*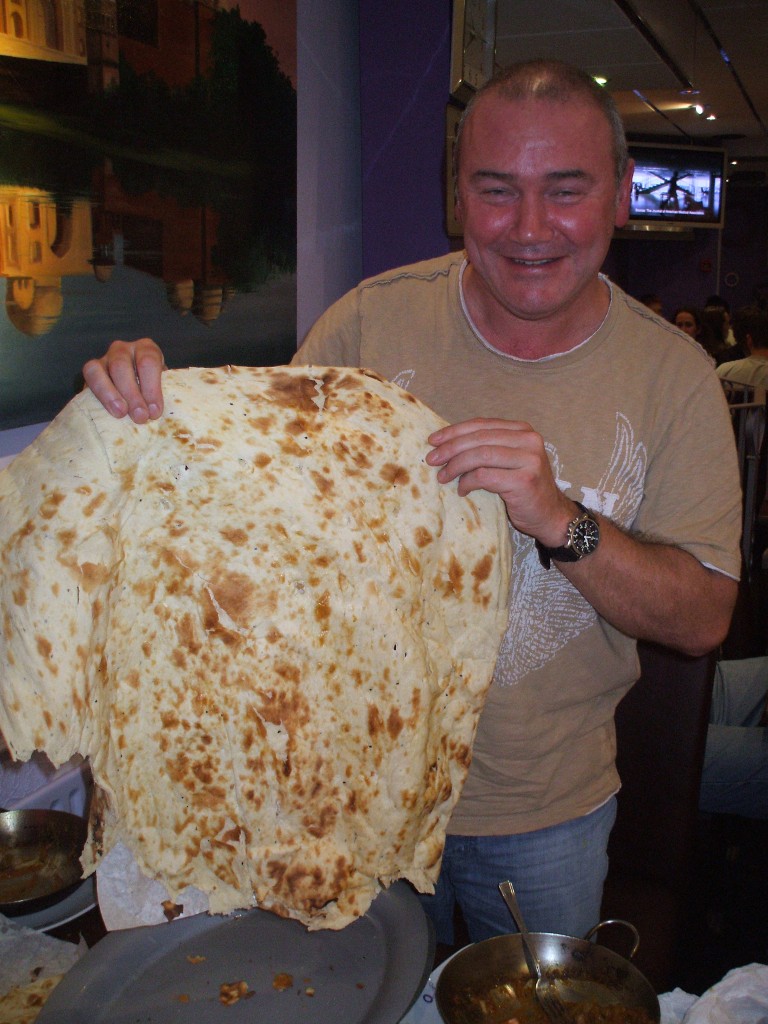 I think we overdid the Naan order…
The 2017 Menu