Dear Restaurateur
Hector has a few issues, it is about time these were resolved:
Capsicum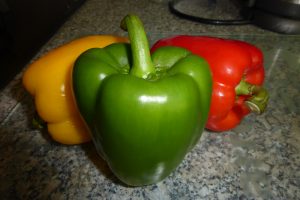 The use of Green Peppers, in fact any colour of Capsicum in Curry is cheap, is nothing but ballast, and detracts from what is Indian Food.  A Meat Karahi does not have to be half meat – half ballast, use your imagination.  There are numerous Asian Vegetables, use them!  Who has ever added Capsicum to a Mixed Vegetable Curry – nobody!

Poppadoms and Dips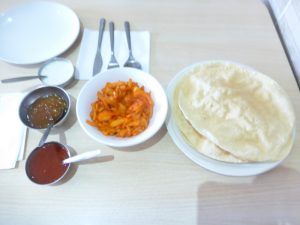 These cost pennies to provide.  Most decent Curry Houses bring them to the table and charge nothing.  They are a welcome, a thanks for having chosen your place to dine.  Do not simply bring them and then charge the customer.  Offer, make it clear if you are going to charge £1+ per Poppadom and even more for the Dips.

Chapattis
If the better Bradford Curry Houses can offer up to Four Chapattis (or Rice, or Naan) inclusive in the Curry price then charging £2.95 for a single Chapatti is extortion.  Anything above £1.00 is not acceptable.  Serve them whole, not in bits!

*

Soup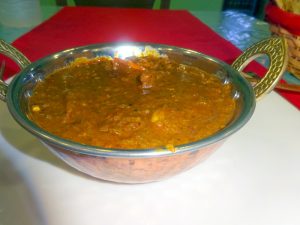 If a Curry is is being served with Shorba/Shorva, then say so. Otherwise, please serve Meat with Masala, not Masala with Meat. We do not want Soup!
*
Red Food Dye

Stop using it!  It's disgusting.  Hector desires Curry in the colours nature intended.
*
*
*
Stop wasting Rice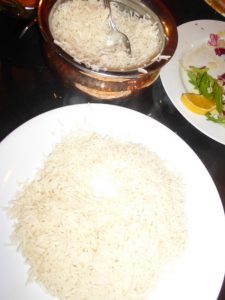 This is a particular problem in Europe where ironically Basmati is usually inclusive with a Main Course. In Europe one tends to be given enough for three people, per person.   Just how much Rice do Chefs think a man can eat?
One hopes that the leftover Rice is never re-used, that would be even more unforgivable than throwing it away.
In the UK one can pay over £3.00 for a Modest Portion, when this is enough to share then so be it, Rice can be a ripoff in the UK.