The Big Day dawns…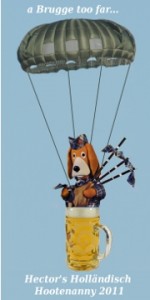 Watching the TV Baftas last evening, Hector thought he had better practice his magnanimous in defeat facial expression.  Yes folks, today is the day that Hector will discover who has been awarded the title of Scottish Curry Lover of The Year.
I would like to thank…
Jonathan has been busy. He has completed the logo for this year's Hector's Horrible Holidays tour  t-shirts.  Today is the perfect day to unveil this wonderful piece of artwork.  Tomorrow it will take its place on the Homepage.
And so, Curry Awards anyone….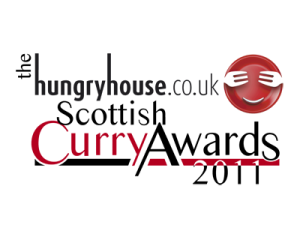 Hector is shortlisted along with Tam Cowan the media personality and surely the favourite, along with Trampy and The Tramp (Glasgow of Curry) who won this prestigious award last year.
Update:
Well, it wasn't me, maybe next year?