Well it was predictable, was it not?
It was still pouring down when Marg and Hector arrived for a late evening meal in what I had promised would be something special. Marg was unable to wear her brand new trainers, due to the underfoot conditions.  She is proud of the fact that she is one of the few people in the UK to actually have bought a pair of trainers this week. My conclusion on the first visit last week was that Marg would love this place.  Café Serena (328-340 Maxwell Road, Pollokshields, Glasgow, G41 1PJ) is a Curry Café with ambience, but the Café intimacy is not lost.  The music of Nusrat Fateh Ali Khan was playing at a moderate volume.
With a brisk takeaway business there is always activity at the counter.  Tonight our Chap was resplendent in head gear whose significance is lost on me.  Ramadan is coming to an end, I know this much.
More than a Glasgow Curry Blog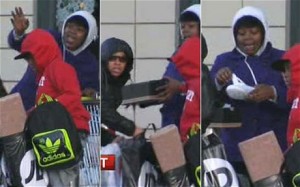 The TV on the wall had the news channel, our Chap commented during our meal that he was appalled at what was happening down south, and had no understanding as to why.  Hector comments that there was never any chance of this nonsense occurring north of the border, Glasgow has a significant Asian community, the Afro-Caribbeans who appear to have been leading the disorder are not present in Scotland in any great number.  Those who are here tend to be better educated and typically involved with the NHS as was Hector's first (Yoruba) wife.
There is an apocryphal story to explain this: Glasgow Corporation Transport advertised in London in the 1960s for workers.  There was a reading, writing and counting test; the Pakistanis were able to pass, the rest is history
Curry Matters
Unlike Yadgar, where Hector has been stuck on the same dish for over a year, I was determined to find something different.  Lamb and Spinach caught the eye, but there are two versions.  The Desi Karahi version on-the-bone was chosen over the 'normal' version.  There was definitely telepathic communication between Marg and Hector, she subliminally opted for the Desi version of the Mince Mushroom Curry.  This had been recommended, not my style necessarily, but I note there is also Koftae Karahi – perhaps Dr Stan and Hector may have this for Dessert one day soon?
Two Chapattis and one portion of Special Fried Rice were the accompaniments.
The wait was not a long one, Lychee Rubicon was a new experience in the interim.   Marg sampled the Lassi. Poppadoms and Onion Chutney and Raita passed the time.  I have had fresher Poppadoms.
Behold the Curry!
Given the rubbish that I was served in Belgium when I ordered a Lamb Spinach Curry, there was no fear that this would in any way be similar.  The Masala was excellent, truly impressive.  Once again I was left pondering as to how long the Lamb and the Masala had been in each other's company.  The fresh Chapattis and the wonderful Vegetable Rice were perfection.
The Mince Mushroom overwhelmed Marg somewhat; she was only able to eat about half of the portion, too much Rice.  The Rice is that good!  This meant Hector was able to experience my third Café Serena Curry in a week.   The taste was a dry as Marg had described,  she loved it. There was more than a hint of Bradford's Kashmir Restaurant about this dish.  There was a Doggy Bag.
The Chap Helping Out
Another Chap appeared from the kitchen to establish all was well.  I asked if he was the Chef, alas no.  He normally works in a Takeaway at Glasgow-Clydebank Boundary.  I did the double take.  This is Hector's local takeaway shop; I tried it some twenty years ago and never returned.  Hold me back.
Our main Chap, I will establish a name on the next visit, of course recognised me since it was only a week since my last visit.  He comes across as a genuine guy who is eager to please.  One suspects that with him fronting the operation, the investment in the refurbishment will certainly pay off.
There is a table for eight with our name on it.  This is where Yvonne tells me that she has never heard of the place.