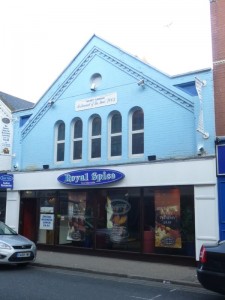 Peterborough, the home of Oakham Ales. The Company split today, those had been at Oakham yesterday went to Norwich. Clive, Maggie, Marg and Hector went to Peterborough. For the record, this was a Cambridge Weekend. Mid-afternoon Marg did ask if I was correct to assume that the Crawley Two would be wanting Curry for Dinner. I referred Marg to last September when Maggie conspired to have us eat at two Curry Houses in the space of three hours. Some research had convinced Hector that the Royal Spice (10 Park Rd, Peterborough, Cambridgeshire PE1 2TD) would be the venue to explore. That it was just off Westgate where the Oakham Brewery Tap is located was an added bonus, though there were two more venues nearby I had dismissed.
At 19.00 we entered, the first customers of the shift. The Menu was supplied, Poppadoms were declined. If they wanted us to have then they should have just brought them. I also dislike paying for them. The Menu confirmed we had just saved about £7.00 in doing so (Dips included).
Starters
Marg and Hector agreed to share a Royal Mix Starter. Maggie would have one to herself permitting Clive to order a Seekh Kebab, again for himself. Having ordered the Seekh Kebab, Clive asked out of the blue if a Shami Kebab was available. The order was changed, the Shami Kebba was not on the Menu. This would prove to be the turning point in the visit. Clive would soon announce that this was – This is quite possibly Best Shami Kebab I have ever had. If they can produce a Shami Kebab this good, why is it not on the Menu? Mein Host would be informed soonest. The Royal Mix comprised of a single large piece of Lamb Tikka, three pieces of Chicken Tikka and a single Seekh Kebab. This is gorgeous – remarked Maggie. The three of us thoroughly enjoyed this, for Marg and Hector a bit of a departure from our normal, and occasional, Starter intake. Hector was spending a lot of time making notes.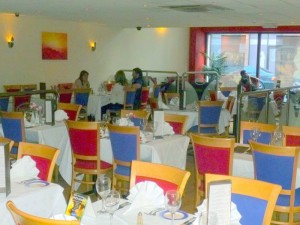 The Old Hector Adage – If the Starters are this good, I worry about the Quality of The Mains – was proclaimed. So far, very good indeed. By now Clive was missing India and was suggesting that he and Maggie should be making plans for another visit. Remember, Marg was worried they might not necessarily wish to eat Curry this evening.
The Mains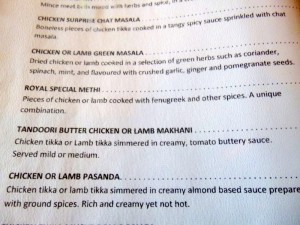 Hector had a choice of two Dishes, the Royal Special Methi or a Lamb Karahi. I was on the verge of asking to combine the merits of both when Mein Host described how Dry his Methi would be. Medium with a kick – is an expression I may have now introduced to Peterborough, Hector was sorted. Well nearly. A Stuffed Paratha at £2.45 felt better value than multiple Chapattis (£1.30).
Marg chose the Special Kachila, – Mince Meat Balls with Herbs and Spice in a Creamy Sauce with Cumin Flavour. This I have never seen before, interesting choice, Marg.  Oh, and a Chapatti too. Maggie ordered the Royal Special Fry which would include Lamb and Chicken Tikka in a Soy Sauce. Finally, Clive always takes me back to basics when he orders a Chicken Dhansak, something I have noticed he orders when eating – On The Road. The obligatory Keema Nan would be the Accompaniment plus a Mushroom Rice, to share.
Mein Host was well onside by this time. I asked about the origins of the Restaurant having remarked that the Menu was not necessarily the same as the Punjabi/Bangladeshi Fare on offer in Glasgow. I was assured they are of Bangladeshi origin.
A Trolley was wheeled out, I spotted the Dish I hoped would be not mine, the Dhansak possibly. It was Bright Orange and turned out to be Marg's Kachila. Far too Soup-like for The Hector. Now a bit of research offers Kachila as Raw Meat, surely not? Marg questioned the Dish too, there were no Meat Balls, ah, – Sliced Lamb Mince was Marg's observation. Marg described her Dish as – enjoyable, different, with a good kick. She was definitely aware of the Cumin. The Least Likely Choice had impressed.
Maggie did well with her Special Fry but could not finish it, Maggie's verdict – Fried to Perfection, lots of Meat, and the Kick is not too strong.
Didn't finish? There was only a few pieces of Onion remaining. I managed a sample – Fine.
Clive waded through his Chicken Dhansak, share of the Mushroom Rice and his Keema Nan. This is what I would have hoped for last night – was an early remark. The Keema Nan was described as – Good, the only fault being the size, despite being twice the size of last night's. The Mushroom Rice was certainly enough to share. Clive became more and more positive as he ate more. My mouth is enough on fire to say that is good, not enough to say it is painful.
And now for The Methi
Twelve decent sized pieces of Lamb were shrouded in the desired Dry-ish-Thick Masala. The Lamb was a bit on the Chewy side but not excessively so. With a bit more Seasoning and even more Methi this could have reached the level of Outstanding.  Hector is spoiled by his Favourite venues who cook to the Hector Palate. The Stuffed Paratha was not Huge and was manageable.  It is good to finish one on occasion, an impossible task in most Glasgow Restaurants. The Herb content of the Paratha combined with the Minimal Masala made for very good eating.  I can have no complaints whatsoever, this was a very good Curry.
Lord Clive of Crawley made a Declaration –
That is one of the Best Indian's we have had in a long time.
The Bill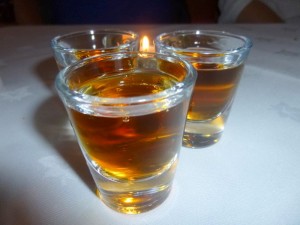 The Bill was asked for but did not come until much later.  In the interim Mein Host insisted we have a Short  – On The House.  Marg chose Coffee, three had Brandy.  By now the conversation was flowing.  The Calling Card was produced, another was asked for. The Co-Waiter was involved in the action too.  That we knew our Curry impressed them both.  I suggested that coming here for the first time I could not expect them to cook to exactly how I like my Curry, but it was agreed that they could cook to any requirement.
£62.85 was asked for, appreciably more was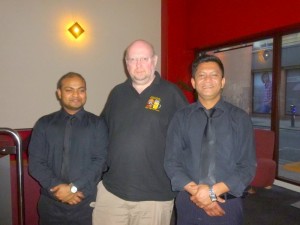 given.  We had been well fed and well looked after.
This is a Venue we shall return to.  It is a Pity that trips to Peterborough are so rare.
Update August 2015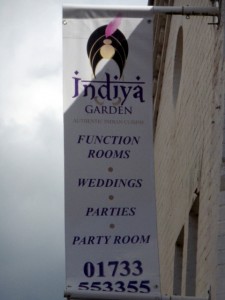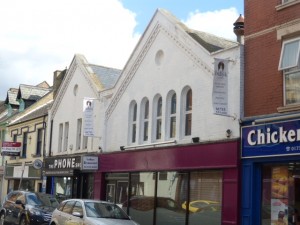 Royal Spice has gone.  The premises are currently being transformed into the Indiya Garden.