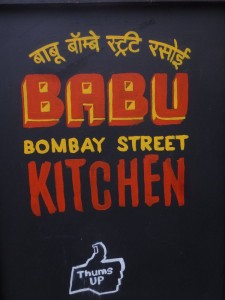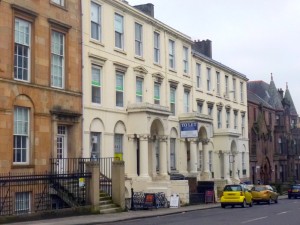 It was Tracey who drew my attention to the existence of this quite different establishment in the middle of last year. The Babu Bombay Street Kitchen (186 West Regent St, Glasgow, G2 4RU) has been in operation since May 2013, as Babu told Hector as she posed in front of a Bollywood Poster in her Basement Establishment. Open from 07.00 until 17.00 weekdays, a later start on Saturdays, this Venue is set up to cater mostly for the Takeaway Trade.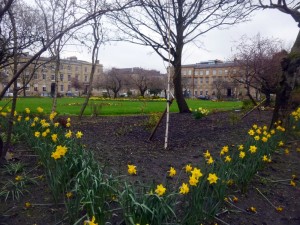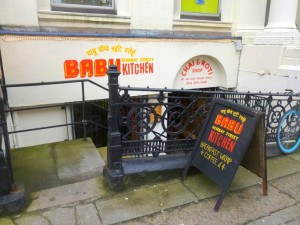 Offices surround Babu in the Blythswood Square area of Glasgow's Business District. Footfall in West Regent St is not huge, however, Sauchiehall St. runs parallel, and so the potential is there. Three small tables are provided for those who time their visit correctly.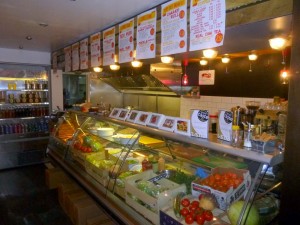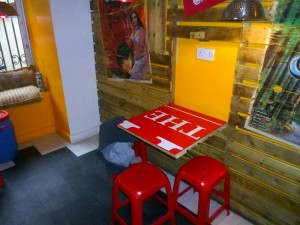 Entering just after 14.00, Hector's strategy was to miss the Lunchtime Rush. Two tables were occupied, One had just been vacated. Perfect timing.
In a departure from the norm, I decided to give the Calling Card and introduce myself right away. Babu was busy behind the scenes but was shown the Card by her Able (Scandinavian?) Assistant. I counted Three Helpers, so business must be booming.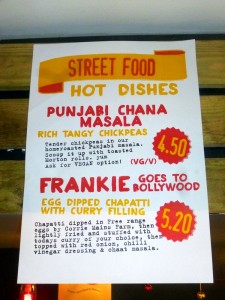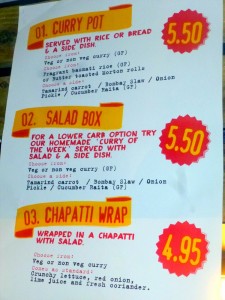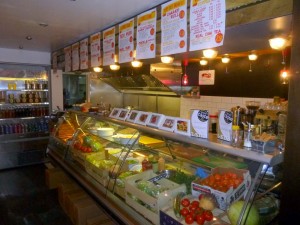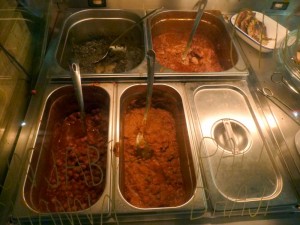 An array of A4 sheets were pinned to the wall above The Counter advertising what was on offer. These were changed during my visit. The Glass Counter contained a variety of Dishes, mostly familiar. Determined to have Meat, I asked for the Keema Pau. This proved to initially be a problem, too late. But then I was offered a Half Portion that was left along with…. I took advice from the Able Assistant and had Pau Bhaji, a Vegetable Mash, along with Raita and a Chapatti.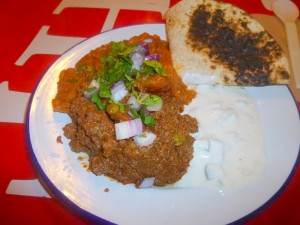 The Mince had evidently cooled, Hector likes his food Piping Hot. This was still an impressive Keema, I shall certainly be back for more of this. Breakfast? The Pau Bhaji packed a Kick and was a Pleasant Balance to the Mince. The Chapatti had clearly been prior-cooked, it was Thin and Crispy. This in not how I like my Chapattis, and so the Rice Option next time.
As Street/Fast Food, this was a Novel Experience. All that was on offer was around the £5.00 mark. Wraps featured prominently, again, this is outwith The Hector Norm. There is much to be learned by stopping off here.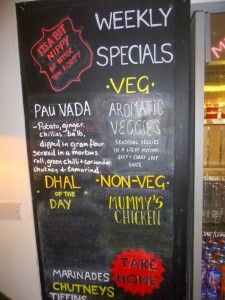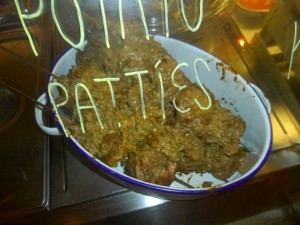 The Bill
£5.50. I had no Drink but the usual Soft Drinks were on offer.
The Aftermath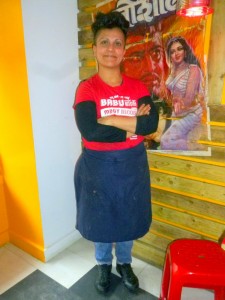 Having introduced myself earlier, I felt able to take the number of Photos published.
And so to Larbert.   Larbert is famous for?
Having only had a Snack, there was every likelihood that Curry-Heute may have two entries for April 4.
Nice to meet you – was Babu's farewell.
I wish her every success.