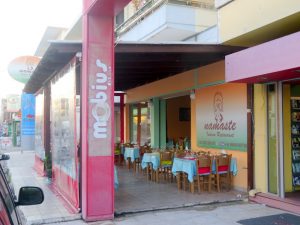 I said – I'd be back
Despite now being faced with Curry three nights in a row, Hector kept his promise and returned to Namaste Indian Restaurant (Kissamou 186, Chania 731 00, Crete, Hellas) for the final Chania meal.  I do love Greek Cuisine, but for Research purposes…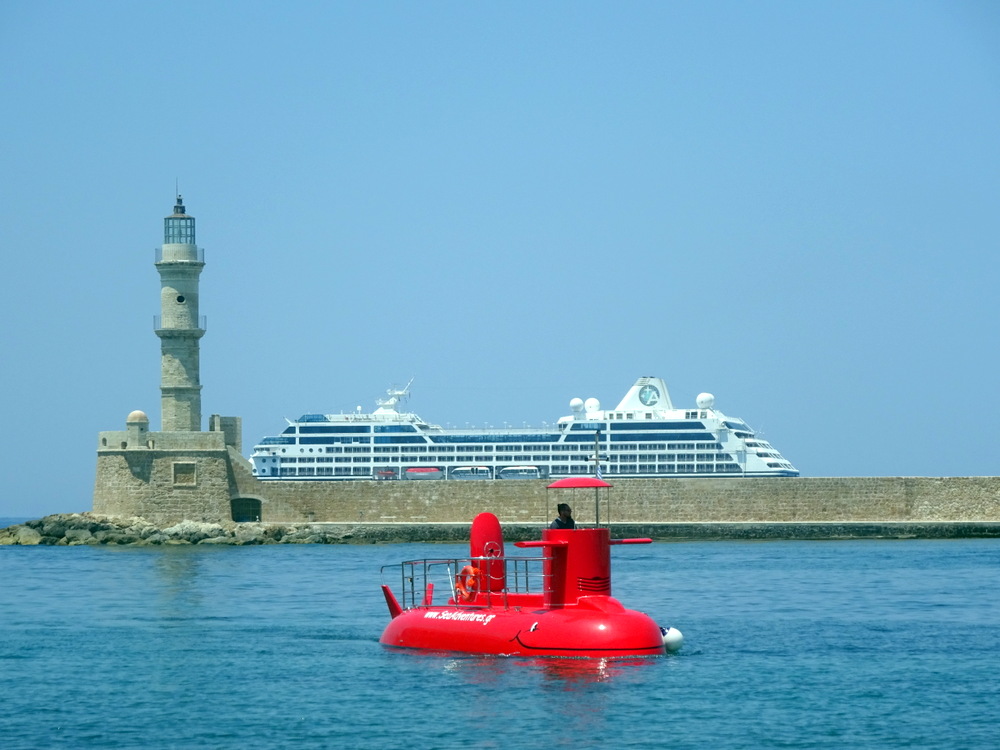 Arriving at 20.00, again two were dining in the outside covered area. I took the same table as before, but faced in the opposite direction, a new perspective. The young girl who had done the fetching on Thursday was now taking the orders with a young Chap in support. Whilst Hector is all for informality, this Chap was not dressed for the occasion. Shredded jeans may be fine if one is doing the washing up, but surely not front of house?
The intention was to have – the other – of the two available Mutton Dishes – Mutton Jalfrazi (€12.00). When I saw the description stated – mixed coloured peppers – I knew this Curry was not for me. Who needs all this Ballast? The Waitress informed me that the Chicken Biryani (€7.50) was being discounted this evening, it was already one of the cheapest Main Courses. Informed her that I do not eat Chicken Curry and that I have had enough Rice this week. So true.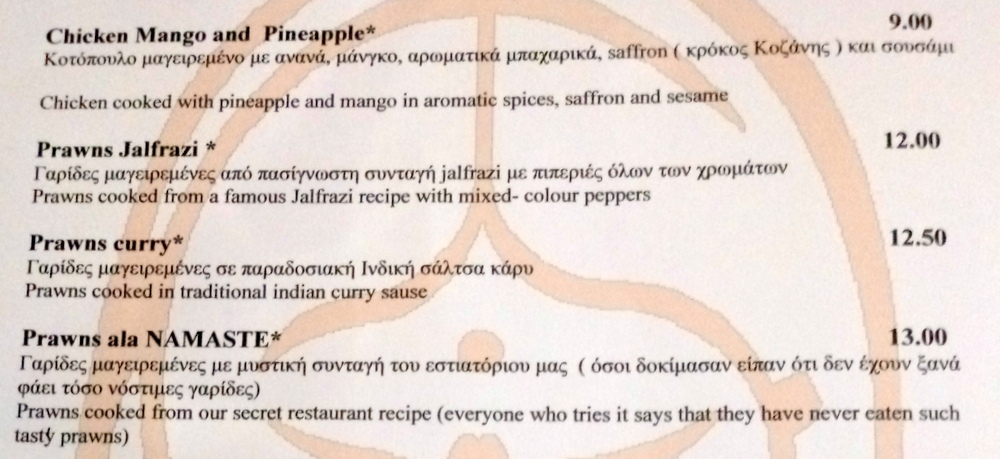 As Fish Curry was not on the Menu, it had to be a major departure – Prawn. Prawn ala Namaste (€13.00) was their – top of the range Curry. Again I had to check there was no Capsicum. She was not sure and went to check. Success, well almost.
Yesterday at Krisna in Platanias, Mein Host was able to listen, to advise, to ensure the Customer was getting the Curry they really wanted, i.e. – Me! Here lies the problem in employing Kids out font. They do not know the Dishes, they do not know the Ingredients, they do not know what can be changed and what cannot. Had Mein Host been summoned, I am certain after our introduction on Thursday, he would have been accommodating. Instead, as the Waitress did not inform him of a returning Customer, the Opperchancity to really please, was missed.
Having made my selection, the Waitress was back on script.
How Spicy?
Above Medium.
In five stars?
Four.
You are brave.
Indian-style or European.
Indian.
No Rice.
No.
A Garlic Naan (€2.20) would accompany, this promised Coriander too. Somebody must be growing Coriander in Crete. As before a 1.5l Bottle of Still Water (€1.50) completed the Order.
Since I was facing the other way, I could see the fridge. Three Biers were available in Bottle, two Greek. A Large Wine Box and a Small Wine Box were also there. So they do – both wines – Red and White. Hector is partial to Greek Posé Wine, but not with Curry.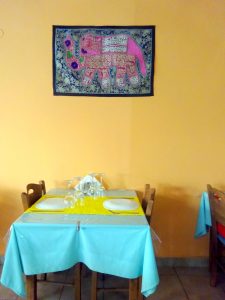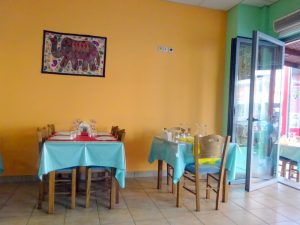 I remembered to count the chairs, twenty two inside, twenty six outside. Though given the space in the middle of the room, I suspect there will be more tables inside in winter.
A point worth mentioning as stated on the Menu, the Prawns served at Namaste are Frozen, not Fresh. Given turnover, this may well be a sensible practice.
It took a full thirty minutes for Hector's Dinner to arrive, served by the t-shirt and ripped jeans.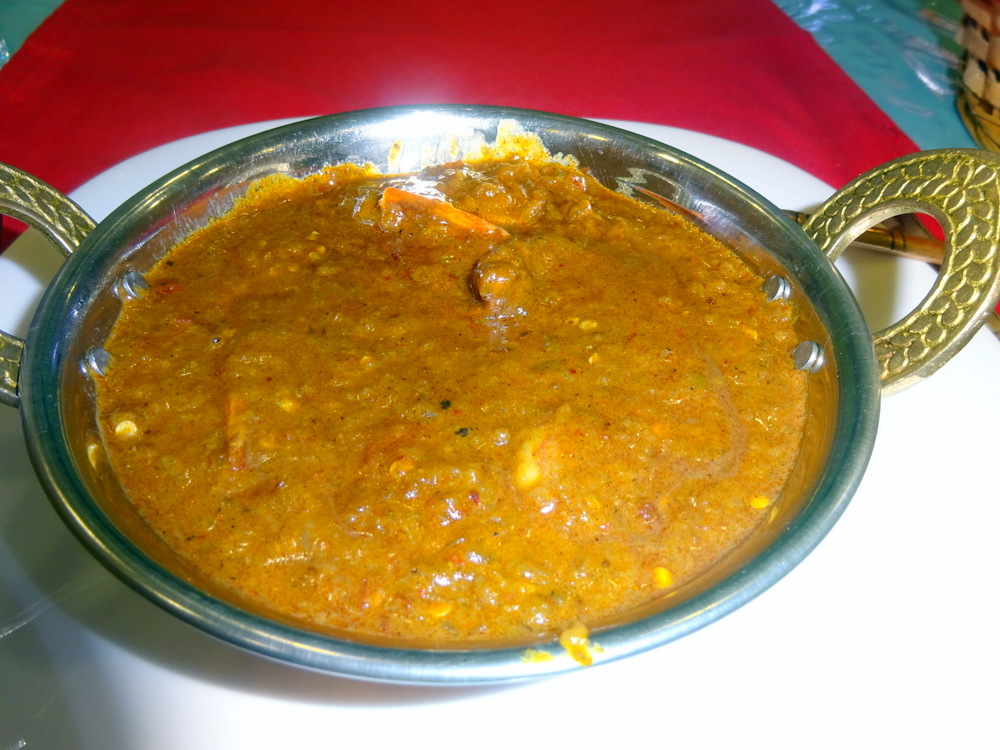 My heart sank on sight of the Curry – Soup, a definitive example. The Naan had been cut in three but I could see it was Substantial. The rounded point, my favourite part, was not forthcoming. I tore a strip off. Thin, Light and Crispy where the Bread had risen. The Garlic was not the dreadful Green Paste I have suffered at other venues in recent times, but visible Grains. The Coriander was Minimal, but present.
I dipped into the Excessive Masala – Wow!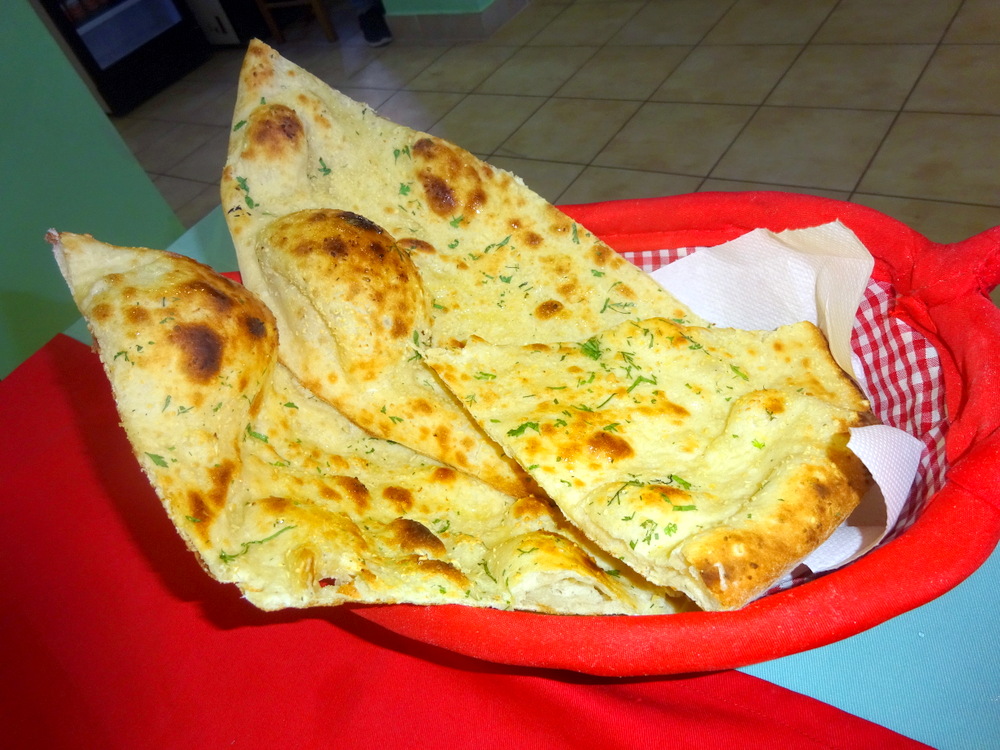 In an instant I was won over. The Spice Level had a – Fierce Kick – but nothing I couldn't handle, The Seasoning, ah the Seasoning, this was as Perfect as could be. The Dish was – Super Hot – in temperature.  As a result of these parameters being in harmony, there was a fine example of – Synchronicity. The Overall Flavour of the Earthy, Brown Masala was – Astonishing. Then the Garlic and Coriander found their way through. This was a Spectacular Masala!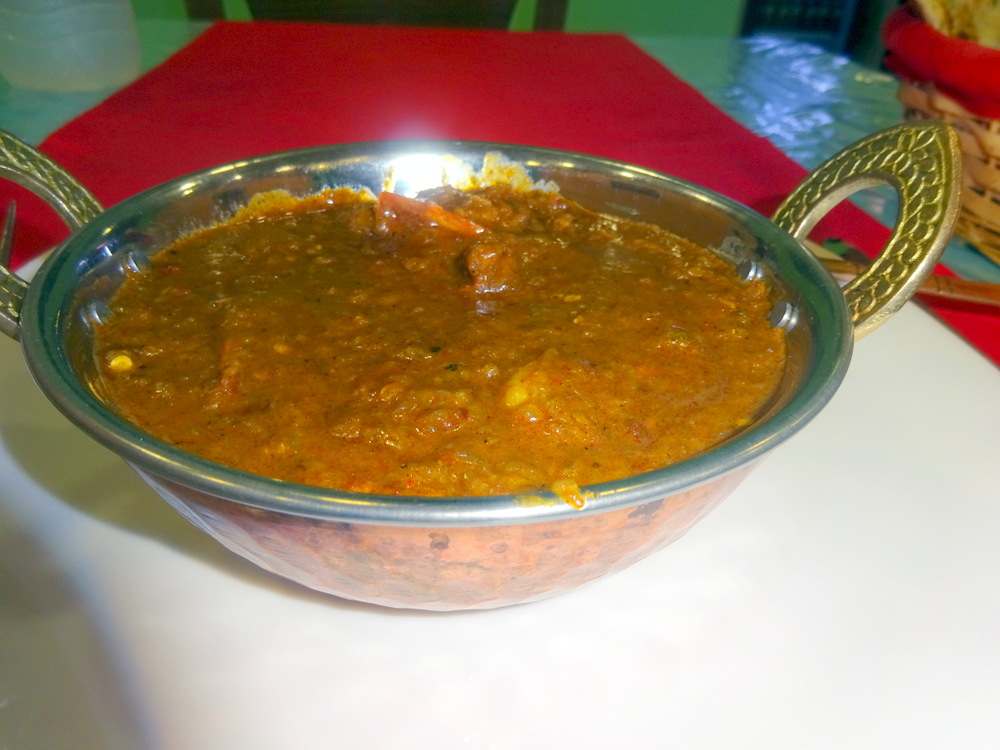 With this much Masala, Rice may have been the better option. I believe Rice would have reduced the intensity of Flavour. To eat this quantity of Masala at this Spice Level, with Bread, is daunting. With a four hour Bus Journey tomorrow, I was concerned for my digestive system. Frozen Prawns, there should be no problem.
My only problem this evening was the Quantity of Prawns. The Mutton on Thursday was Plentiful, so why only – Six Prawns? OK, they were King Prawns but swimming in this mass of Masala, quite lonely. An added Vegetable (and not Coloured Peppers which ruin the Flavour of Curry in my experience) would have made this Curry – Spectacular. Namaste do a range of Vegetable Dishes. A half portion of something would have been welcome. Again, not enough venues state on the Menu that half portions of Vegetable Curry Dishes may be had as a – Side. Again, back to the Server, stuck to a program, unable to offer suggestions.
Prawns ala Namaste is very much – Masala with Prawns, not – Prawns with Masala.
Mein Host appeared front of house in full cooking garb. Once he had achieved whatever, he turned and saw me. His facial expression expressed surprise.
How are you?
This is very good, very tasty, your bread is wonderful!
This pleased Mein Host who then returned to the kitchen, never to be seen again.
I could have asked for him on departure, again I was waiting for Young Doris to show initiative.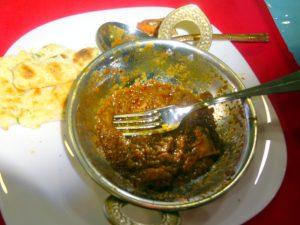 I ate on. No way could I finish a Naan of this size. Oh, the Prawns… not as Sweet as I usually find in a Prawn Curry, which was another Plus.  With the Six Prawns gone, the Bread filling, it was time to cease. I reveal what I left.
After two visits to Namaste I have learned this:
If dining as a pair, order one Jeera Rice and one Garlic Naan.
Ask to see Mein Host, if his Lady is not working and negotiate exactly what you want. Namaste is not a Big Industrial Curry House, I am certain he will do his best to please.
What about a Mutton version of what I had tonight?
Mutton Aloo ala Namaste?
Order a Vegetable Dish to share.
The Curry here is Very Good indeed.
The Bill
€16.70. (£14.50) I still wonder why Prawns are expensive, relatively speaking. Animals have to be fed, Vets' Bills et al.
The Aftermath
The Waitress offered me Watermelon.
No thanks, I want to keep the taste of this Curry in my mouth for as long as possible.