Definitely Glasgow's Most Under-Stated Curry Venue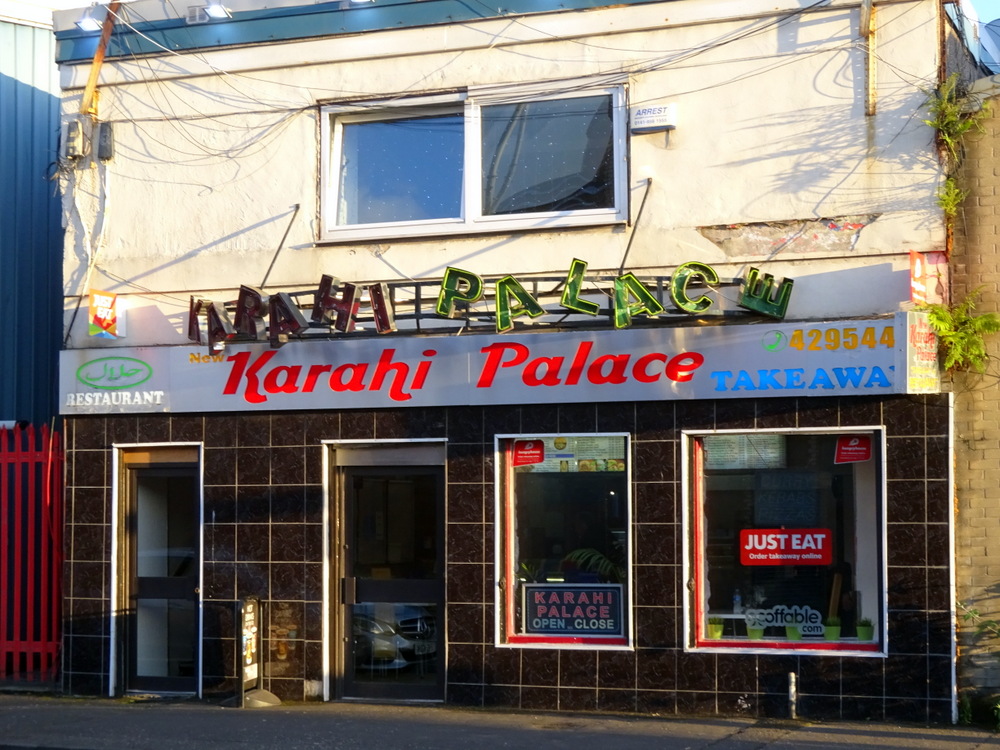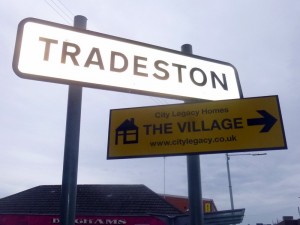 Karahi Palace (51 – 53 Nelson Street,  Glasgow, G5 8DZ) is located in Tradeston, an unfashionable part of the Inner City, but in reality is only a five minute walk across the Jamaica Bridge, or two minutes from Bridge St. Subway Station.
Walk-On-By, to Your Sorrow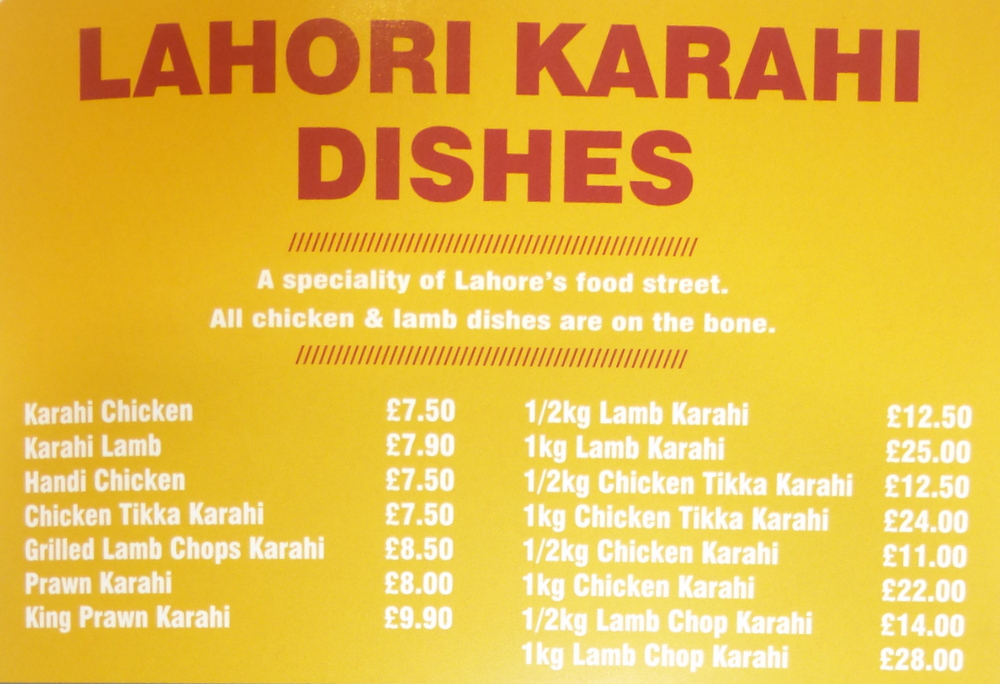 Hector spent years walking past this venue in days when The Village satisfied all his needs. One day I popped in just to check what was on offer and check the ambience. The Chap behind the counter let me peruse the menu, most was written above the counter and on the adjacent wall.
There is a definite air of this venue being a Takeaway, however, I then realised there was an upstairs restaurant to supplement the small seating area on the ground floor. The colour scheme here may be garish, but it is comfortable once one becomes accustomed to eating in what resembles the décor of an Ice-Cream Parlour. When dining alone I sit downstairs, in company I tend to use the upstairs which opens late afternoon.
It is the food that matters
A full Menu is on offer with a detailed description of the dishes. This is significant because many of the dishes served here are simply not available anywhere else. It was here that Hector discovered the – Bitter Gourd – Karela. This has proved to be significant. Handi and Karahi dishes are available either by the Portion, Half-Kilo, or even the Kilo. Go on, order a Half-Kilo for oneself, have a Party!
The more obscure dishes on offer include Paye (Trotters) and Shahi Haleem which I can only describe as a Lentil and Lamb based version of Stovies.
Lamb is now only available on-the-bone, a much better eating experience, which is why in 2016 they dropped – Boneless. The Karahi Gosht, Hector-style, (extra methi and seasoning) is an absolute winner.
The Staff

Ayaz is the Owner, Rashid is the Main Chef.  Both Rashid and Ayaz can cook.
The nearby Village, which is more upmarket by far,  will always put Karahi Palace in the shade. I know one will get a much better feed here, and the prices are certainly more modest.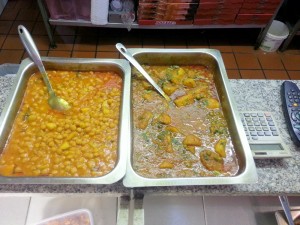 The Menu as of October 2016